Academy Award winner Gary Oldman is back with his island of misfit spies.
Today, Apple TV+ released the official trailer for season three of Slow Horses. The third season of the series, which stars Oldman as the head of a dysfunctional team of MI5 agents, will premiere on the streaming service on November 29th.
You can check out the official trailer for season three of Slow Horses on YouTube below:
What is season three of Slow Horses about?
Slow Horses continues to tell the story of Jackson Lamb (Goldman), the "brilliant but misanthropic leader of the spies, who end up in Slough House due to their career-ending mistakes as they frequently find themselves blundering around the smoke and mirrors of the espionage world."
Winner of Best English-Language Drama Series at the 2022 C21 International Drama Awards, "Slow Horses" is a darkly humorous espionage drama that follows a dysfunctional team of British intelligence agents who serve in a dumping-ground department of MI5 known un-affectionately as Slough House. In season three, a romantic liaison in Istanbul threatens to expose a buried MI5 secret in London. When Jackson Lamb and his team of misfits are dragged into the fight, they find themselves caught in a conspiracy that threatens the future not just of Slough House but of MI5 itself.
In addition to Goldman, the series stars Academy Award nominee Kristin Scott Thomas, BAFTA Scotland Award winner Jack Lowden, Saskia Reeves, Rosalind Eleazar, Christopher Chung, Freddie Fox, Chris Reilly, Samuel West, Sophie Okonedo, Aimee-Ffion Edwards, Kadiff Kirwan, and Academy Award nominee Jonathan Pryce.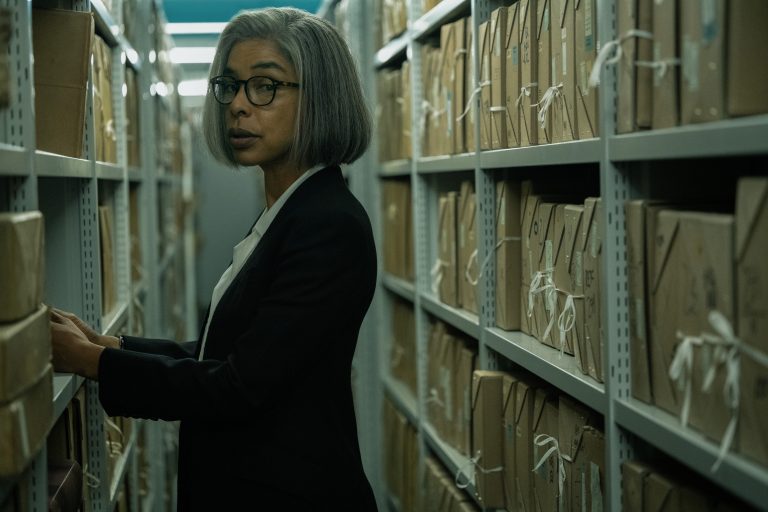 This series is a bit of an enigma to me. I personally haven't tuned into it just yet, but it seems like something I would enjoy. Describing the series as "a darkly humorous espionage drama" is right up my alley. I think I'm definitely going to give this one a go as soon as I finish the first season of Silo — another underrated sci-fi drama.
The third season of Slow Horses will premiere its first two episodes of its six-episode season on Apple TV+ on November 29th. Each additional episode will premiere every Wednesday until its season finale on December 27th. If you want to watch the season in the best quality possible when it comes to the streaming service, check out our list of the Best TVs and Best Soundbars.