Unboxing videos are expected right before a product launches. This is not that. Meta announced its Quest 3 headset back in June — right before Apple's WWDC event, where the company revealed its new Vision Pro headset. While it's likely that the Quest 3 will see its debut later this fall, Meta has yet to announce an official release date. Apparently, someone has gotten their hands on the mixed-reality headset way ahead of time and posted a video of them unboxing it.
Spotted by The Verge, An account with the username @ZGFTECH on X (formerly known as Twitter) posted a video to the social media platform on Wednesday, showing someone unboxing the unreleased headset before Meta could even talk about the product in more detail — something it is expected to do when it hosts its Connect event in late September.
The video, which you can watch below, shows the headset and controllers in a box similar in materials to what the current Quest 2 comes in. It looks like the only major difference is that this new box appears smaller and more square than the current longer box that the product ships in.
The Meta Quest 3 is expected to get an official keynote when Meta kicks off its Connect event. Earlier this month, the FCC (Federal Communications Commission) gave regulatory approval for the Meta Quest 3 headset, something that is very common shortly before a product is released in the United States. While the approval does not mention the Quest 3 by name, the approval is obviously for the headset, as it is the next product expected from the company.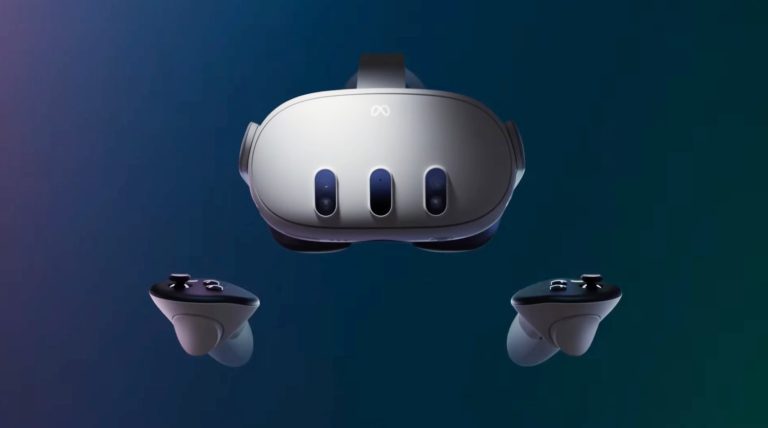 The Meta Quest 2 and Meta Quest Pro were both launched at the company's Meta Connect conference, so we can expect Meta to do the same for the Quest 3 when Mark Zuckerberg holds the keynote on September 27th. I'm sure the company will touch on other features and new experiences coming to its headsets as well, showing off new capabilities that developers can build with their apps and games.
The Quest 3 will feature a 40% slimmer optic profile, a Snapdragon chip capable of twice the GPU processing speed as the Quest 2, higher-resolution displays, new Touch Plus controllers, and a new 6GHz wireless band. And, of course, the headset will be capable of full-color passthrough mixed reality.
If the Quest 3 isn't for you, you can always spend seven times more for Apple Vision Pro when it launches in early 2024. I'm personally sticking with the Quest for now. I'd rather have that down payment for a new car than watch Foundation in mixed reality.