In its latest attempt to lure iPhone users into switching to the Galaxy side, Samsung wants Apple users to try out the new Galaxy S23 series right from their iPhones. According to 9to5Google, Samsung created a Try Galaxy website where iPhone owners can install a web app that transforms iOS into Samsung's OneUI Android personalization.
The publication notes that this is really specific for iPhone users, as if you try the website on a Pixel phone, it simply won't work.
With the Try Galaxy experience, you can navigate into Samsung's OneUI interface and stock apps, such as Google Messages, which doesn't use RCS but shows SMS/MMS texts, Gallery, Samsung Health, and even the Camera.
And when you click on the Camera, you're prompted with several videos and tutorials highlighting the benefits of Samsung cameras. Interestingly enough, if you tap the Galaxy Themes app, you can fully customize your iPhone-Galaxy interface.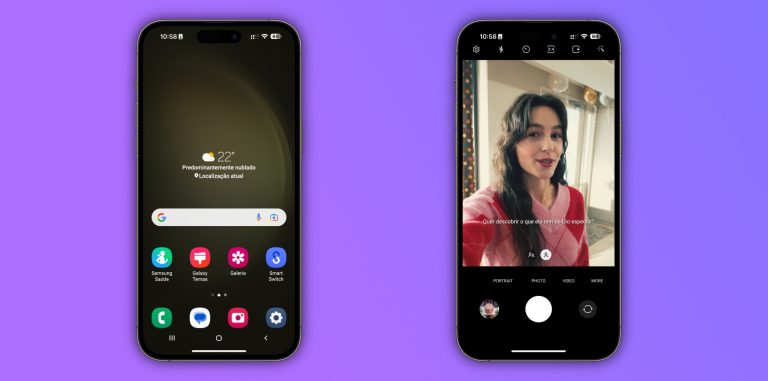 Users can have a glimpse of the Galaxy Store, Game Launcher, Google Meets, Samsung Kids, and more. An annoying feature of this website is the several message notifications you get in exchange for insights about the Galaxy S23. Even the tiny things, such as the notification sounds, remind me why I prefer sticking with the iPhone.
That said, even if this experience isn't enough to make you switch from an iPhone to the Galaxy S23 (or the Z Fold or Z Flip options), at least you get to understand what you're missing out – or not – from an Android phone while testing this theme right from your iPhone.
For me, I'm already too attached to the Apple ecosystem to make the transition from the iPhone, AirPods, Mac, iPad, and its services to Samsung and Google. But if you want to give it a try, you can check the Try Galaxy here.