Samsung bombarded us with announcements at its developer conference last week, but many of the technologies and devices the company showed off won't see the light of day until next year at the earliest. But one thing Samsung fans won't have to wait for is the new One UI — the interface set to replace Samsung Experience UI. This week, the beta for One UI and Android Pie launched for all Galaxy S9 and Galaxy S9+ owners.
Samsung has already confirmed that Android Pie will begin its public roll out on its latest flagship devices in January, but if you want to get your hands on the software early, you can participate in the public beta program, which includes the One UI that debuted at the 2018 Samsung Developer Conference.
In order to participate in the Android Pie beta with One UI, you first need to make sure you're running the latest version of the Samsung+ app. Once you're up to date (providing you're on a Galaxy S9 or S9+), you should see a banner somewhere on the home screen of the app advertising the Android 9.0 beta, suggesting you "be one of the first to experience to new interface." Tap on the banner and you'll be redirected to a screen where you'll have the option to register for the One UI Beta Program and read an FAQ about it.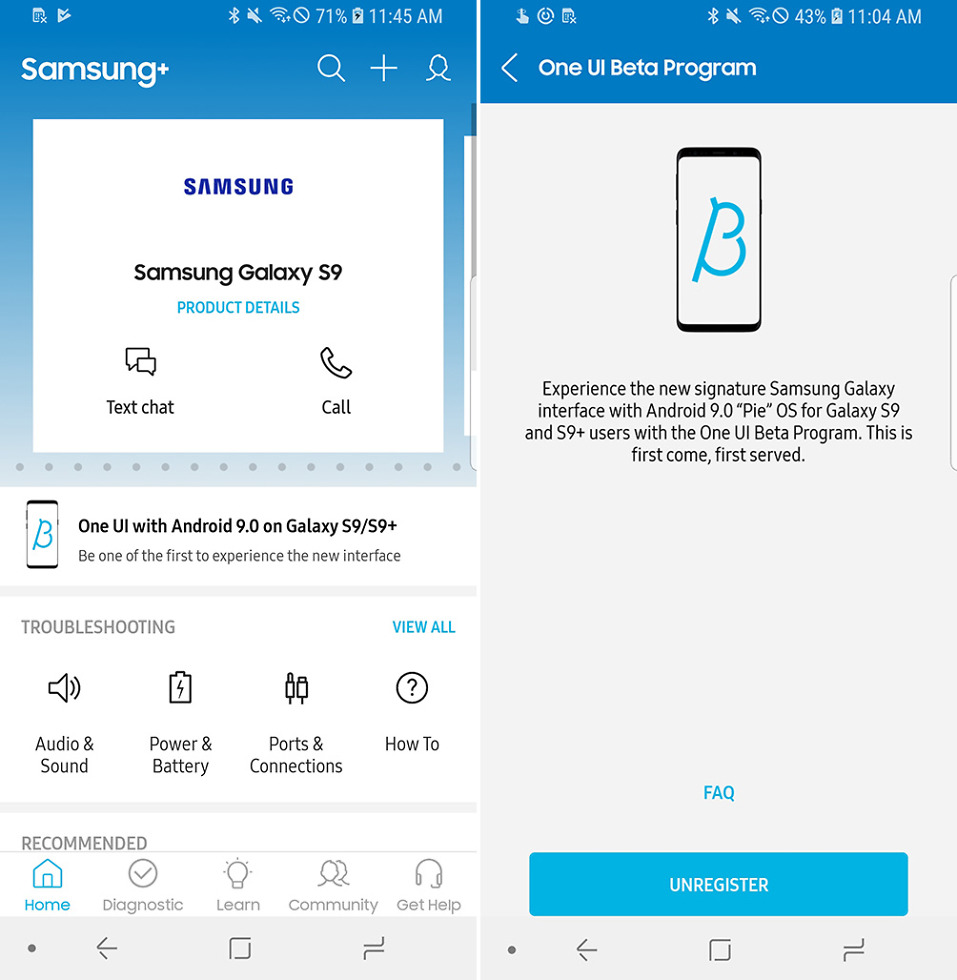 Once you've completed this process, you can either wait for the over-the-air update to hit your phone, or head over to Settings > Software Update and tap Download Updates Manually. This doesn't guarantee that Android 9.0 will immediately begin downloading though, so you might have to try it a few times.
The One UI beta weighs in at 1.89GB, so be sure to connect to WiFi before you start downloading. Once the update finally does roll out to your phone, wait for it to download and then tap Install Now.