Just a few short hours after OnePlus revealed its plans to hold a launch event for the OnePlus 5 on June 20th at 12:00PM EDT, a brand new press render of the phone appeared online. Android Police was sent the image you see at the top of this post from a reliable source this week, and has since corroborated the information with a second source. In all likelihood, we're looking at the real OnePlus 5.
Perhaps unsurprisingly, the press render provided to Android Police is similar to other recent leaks, showing a horizontal dual camera on the upper-left corner of the phone's back side. Honestly, with the flash sitting just to the right of the rear cameras and the positioning of the front-facing camera on the flip side of the device, the OnePlus 5 looks pretty much like a carbon copy of the iPhone 7 Plus.
Another render appeared on Slashleaks shortly before the Android Police leak, and while it might not be as accurate a representation of the final product, it appears to have many of the same features: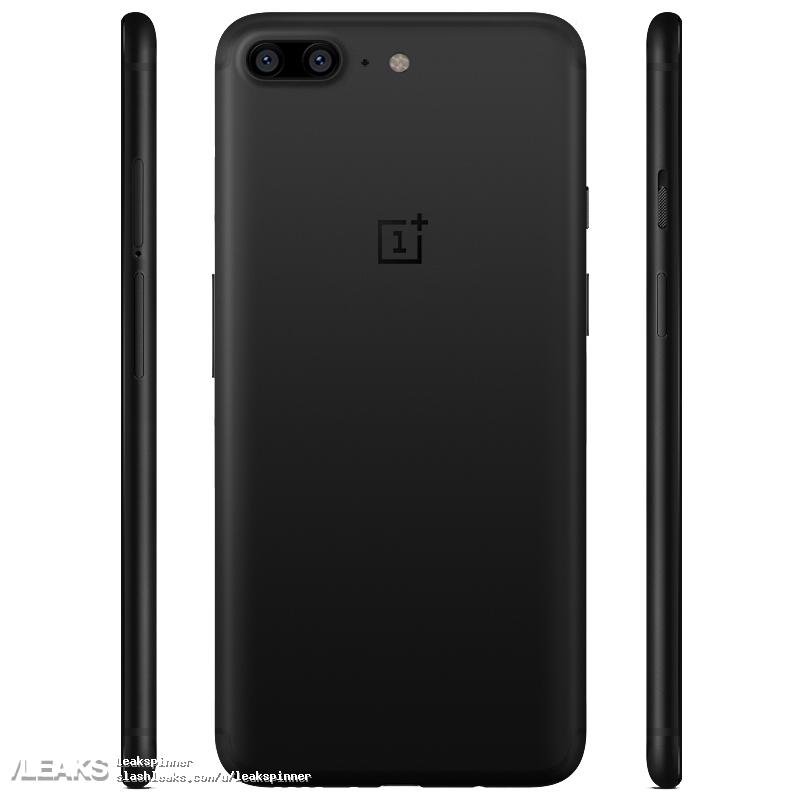 The iPhone 7 Plus is a fairly successful smartphone, so it's not surprising to see other phone makers inspired by its design. That said, we didn't expect the OnePlus 5 to follow quite so closely in its footsteps. As always, it's worth taking these leaks with a grain of salt, but most of the recent leaks seem to back up this design. Unless they're all wrong, the OnePlus 5 is going to look a lot like what you see above.