When all is said and done, I think that Lenovo's Moto Z family of smartphones will end up being the most surprising and underrated handsets of 2016. There was some chatter in the rumor mill ahead of the Moto Z and Moto Z Force announcement back in July, but no one really expected the new phones to be quite as exciting as they are. The Z is the slimmest flagship smartphone in the world, the Z Force is shatter-proof, and both phones feature a stunning design along with Lenovo's smart new Moto Mods system.
Lenovo's new phones aren't as widely discussed as rival models for a few reasons. One is that Lenovo simply doesn't market them as much as companies like Samsung and Apple market their smartphones. Another is that for the time being, they're only available to Verizon subscribers. They are absolutely worthy of your attention though, and now there's a third member of the Moto Z family: Meet the Moto Z Play Droid.
MUST SEE: On the eve of Apple's iPhone 7 event, new leak reveals exciting Galaxy S8 details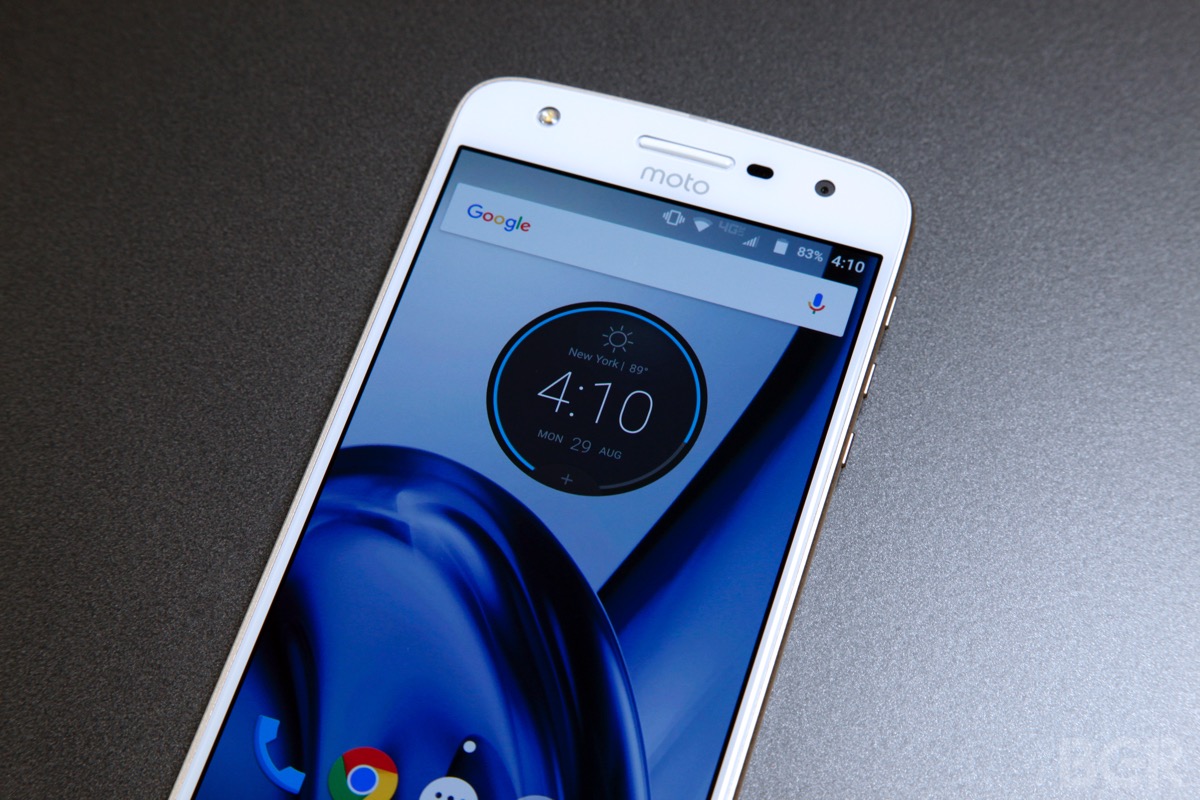 The new Moto Z Play Droid — or simply Moto Z Play outside the US — is a logical addition to the Moto Z lineup. the first two models Lenovo unveiled were both pricey flagship phones, with the Moto Z Droid starting at $624 and the Z Force Droid starting at $720. They're incredibly competitive with other smartphones in those price ranges, but not everyone wants to spend so much money on a phone.
Enter the Moto Z Play Droid, a mid-rage model that sports the same gorgeous design and sleek Moto Mod system as its more expensive counterparts. The new Play version dials things back a bit where specs are concerned though, so it only costs $400.
Lenovo's new Moto Z Play Droid features a 5.5-inch display with 1080p resolution instead of the 2K resolution found on the Z and Z Force. Picture quality is still impressive though, and there's an added benefit to scaling things back in this department: Lenovo says that the Moto Z Play Droid's 3,510 mAh battery will last for up to 50 hours on a single charge. That's incredible, and it's also the longest-lasting Moto smartphone that has ever existed.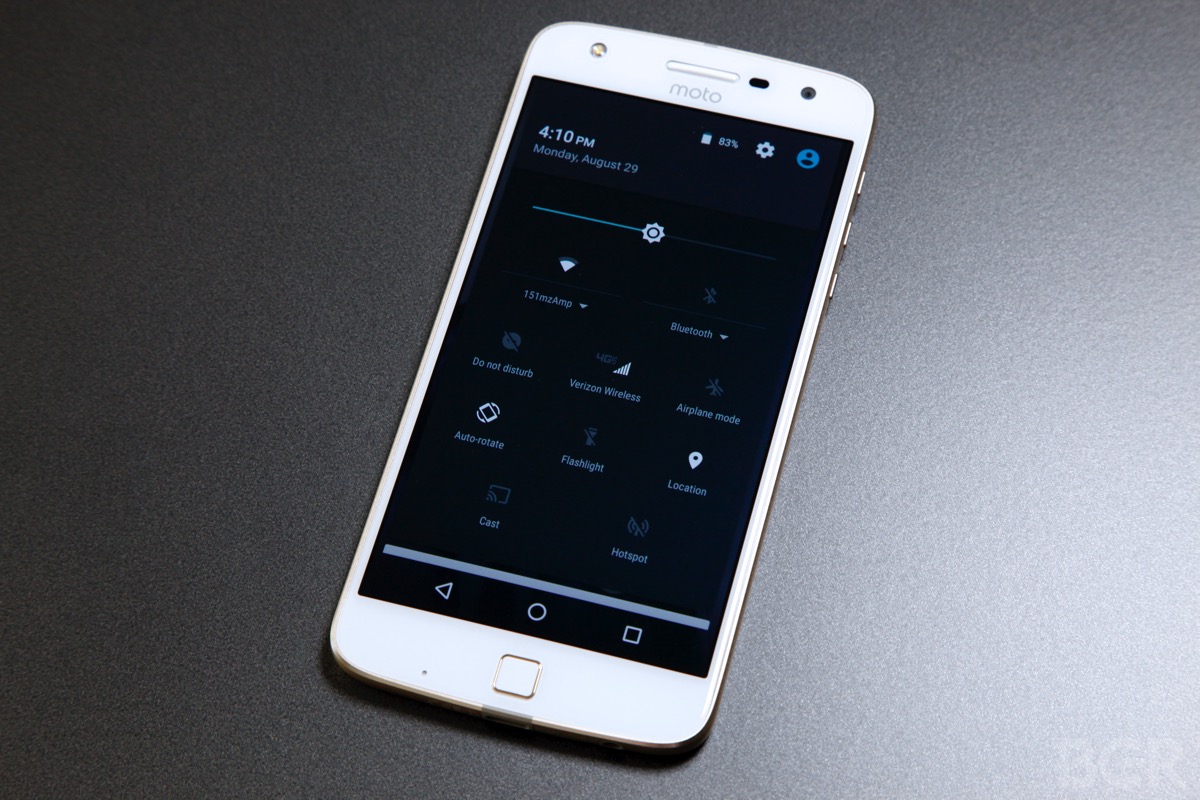 Unlike the 5.2mm Moto Z Droid, the Z Play Droid's housing is the same thickness as the Z Force Droid at 6.99mm. It doesn't sport the same shatter-proof display as the Force model, but many users will appreciate two benefits in particular that are enabled by the phone's thickness. The first is that huge battery, and the second is the standard 3.5mm headphone jack. The Z and Z Force share the same board and have only a USB-C port on the bottom, but the Z Play adds the audio port that some users were upset had been omitted from other Z models.
Other specs include 3GB of RAM, an octa-core processor, a 16-megapixel rear camera with laser autofocus, a 5-megapixel front-facing camera with a flash, and Android 6.0.1 Marshmallow. In terms of software features, the phone is in line with Lenovo's Moto Z Droid and Moto Z Force Droid.
As far as performance goes, there is a bit of a difference between the mid-range Z Play Droid and its more capable counterparts, but only when the phone is doing some serious heavy lifting. During normal usage like flipping back and forth between apps and browsing the web or social networks, the phone has been nice and smooth during the brief time I've spent with it so far.
Lenovo's new Moto Z Play Droid will launch on September 8th as a brief Verizon Wireless exclusive in the US, and it will cost $408 or $17 per month. Lenovo then plans to release an unlocked model on September 15th for $449.99.
Also launching on the 15th is an unlocked version of the Moto Z, which will cost $699.99.
Updated to clarify that the phone has 3GB of RAM, not 2GB as originally stated.