We've heard non-stop reports over the past few months claiming that sales of Apple's iPhone X have been disappointing. It's a bold reimagining of the Apple's iPhone design, it's remarkably expensive at $1,000+, and it ditches the Touch ID fingerprint sensor everyone loves, replacing it with Apple's somewhat controversial Face ID solution. With all that in mind, and considering all the reports we saw from supply chain sources who said sales were slow and orders had been cut, it seemed reasonable to believe iPhone X sales had been rocky during the March quarter. Of course, then Apple reported its fiscal second-quarter earnings on Tuesday evening, and CEO Tim Cook said the iPhone X had been Apple's best-selling iPhone model every single week of the quarter. Whoopsie!
Once again, it looks like naysayers and Apple doomsday preppers were way off, which doesn't come as much of a surprise anymore. Of course, that means there are a whole lot of people out there using Apple's tenth-anniversary iPhone X, and we have a treat for them on Wednesday in honor of Apple's second-quarter surprise.
Remember this wallpaper?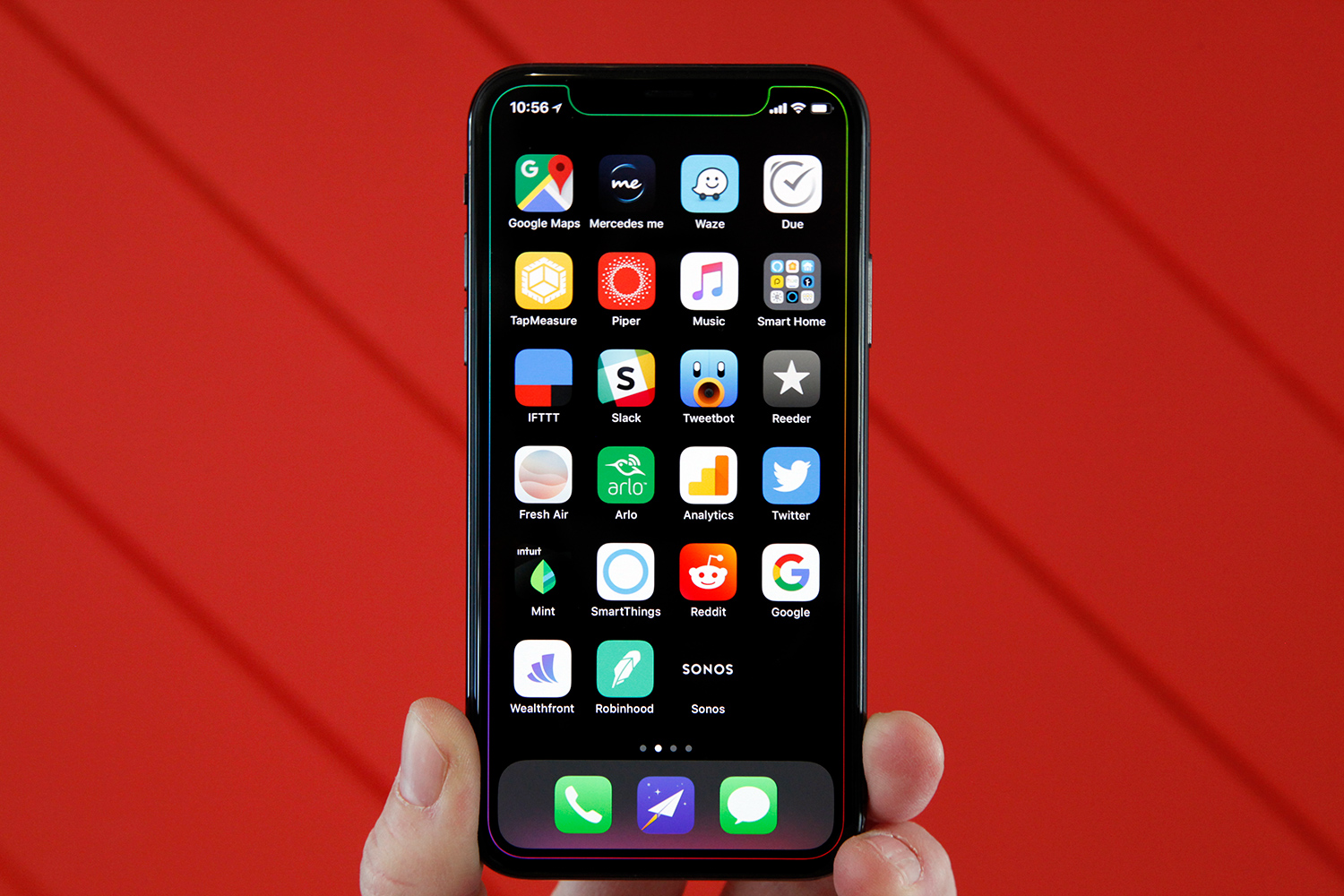 If you've never seen it before, you should definitely head to this post and download it right away. It's made especially for Apple's iPhone X, and it's definitely one of the best wallpapers you can use on the phone. It's available in a bunch of different colors, and there's also a multi-color version as you can see above.
The person who created these awesome wallpapers is named Hideaki Nakatani. If that name sounds familiar, it's because he's also responsible for all those awesome "glitch" wallpapers from a few years ago, like that awesome black wallpaper that made fold backgrounds and the dock background disappear.
Well, Nakatani is back once again with a new set of iPhone X wallpapers that Apple fans are going to love. This time around, there are two different sets, one for home screens and one for lock screens. The home screen wallpapers have a thin line that follows the curves around the notch at the top of the display, and then they have cool borders around the iPhone X dock, too. The lock screen wallpapers trace the notch as well, but they also have lines that encircle each of the two shortcut buttons on the iPhone X's lock screen.
Here's an image that shows both new iPhone X wallpaper styles: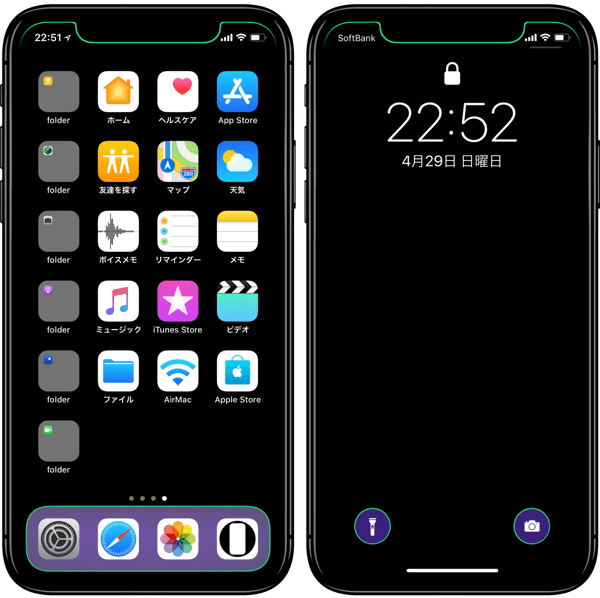 Nakatani calls his new iPhone X wallpapers "So X," and they're available to download for free on his website. Just make sure when you set them as your wallpapers on your iPhone X, you select "Still" instead of "Perspective."