Earlier today, Apple sent out official invitations for a special event set to take place on September 7 at the Bill Graham Civic Auditorium in San Francisco, California. While Apple's iPhone 7 will undoubtedly be the primary focus of the event, it wouldn't be all that surprising to see Apple take the opportunity to announce some other new products as well.
To help get you up to speed regarding what Apple likely has in store for us come September 7, we've put together a short but sweet summary highlighting all of the potential new products Apple may introduce to the world next week.
DON'T MISS: Big Pokemon Go update is about to bring some exciting new features
iPhone 7
This one is a no-brainer. Every September, the collective eyes of the tech world all hone in on Apple's September media event to take a look at what type of new features the company's next-gen iPhone brings to the table. With the iPhone 7, word is that we won't see any groundbreaking new features, but that's not to say that the iPhone 7 will be a ho-hum upgrade.
Of course, it goes without saying that the iPhone 7 won't ship with a 3.5mm headphone jack. In turn, it will be interesting to see how Apple plans to handle audio for the device. While lightning-based audio will obviously be an option, some have speculated that Apple may ship wireless earbuds with each new iPhone 7 sold. We consider this unlikely but Apple certainly isn't afraid of abandoning what it deems to be legacy technologies in favor of more advanced alternatives. To that end, we have seen reports that Apple has been working on advanced Bluetooth earbuds with custom radio chips designed for best-in-class battery life.
Headphone speculation aside, the iPhone 7 has a few other features worth mentioning. Aside from faster internals, it's believed that advanced camera technology will be the key selling point of both the 4.7 and 5.5-inch iPhone 7 models. The iPhone 7 Plus in particular will reportedly be graced with a dual-camera system that should provide superior camera performance all across the board, including improved performance in low-light settings, improved color fidelity and much more. As for the 4.7-inch iPhone, it will likely boast a more advanced camera sensor along with an optical image stabilization feature that was previously only available on the iPhone 6s Plus.
One other tidbit worth noting is a rumor that the iPhone 7's home button will be flush with the device and will not be a mechanical button as we've seen in years past. To that end, rumor has it that the iPhone 7 home button may utilize a series of sensors that will vibrate when pressed, thereby creating an illusion that the button can be depressed.
Other iPhone 7 rumors we've seen claim that the entry-level model will have 32GB of storage. On a related note, some sketchy reports have suggested we might even see a 256GB storage option on the iPhone 7.
Additionally, we've seen conflicting reports pointing to the addition of either a Blue or Space Black model to the iPhone 7 lineup.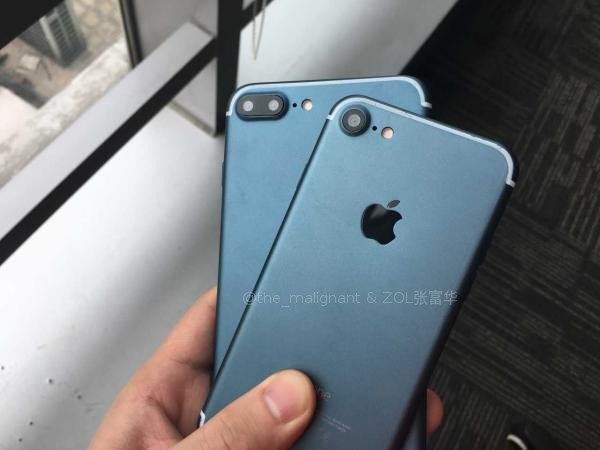 Apple Watch 2
It's been nearly 18 months since Apple rolled out the original Apple Watch and we're certainly due for an upgrade, especially with the impending rollout of WatchOS 3. With the Apple Watch 2, which Apple will presumably want to roll out ahead of the holiday shopping season, we can expect to see faster internals, improved battery life and the addition of GPS functionality. Taken together, Apple's next-gen Apple Watch may finally become the breakout hit that many initially anticipated the original would be.
MacBook Pro
Apple's notebook line has been somewhat stagnant in recent months, but that may be about to change with the company's next-gen MacBook Pro. We've seen conflicting rumors as to whether or not Apple plans to release a new MacBook Pro next week, but given what we've heard so far, we're definitely going to keep our fingers crossed. Per the rumor mill, Apple's next-gen MacBook Pro will feature an OLED touch panel and Touch ID functionality. Specifically, the OLED touch panel is said to replace the function key row and will feature options that will dynamically change depending on whatever app happens to be in use.
iOS 10/WatchOS 3 overview
Lastly, we can expect Apple to briefly provide us with an overview of iOS 10 and WatchOS 3. That said, it'll be interesting to see if Apple announces any new updates to the software that it didn't want to divulge at WWDC this past June.