Netflix's password-sharing ban is in effect, and some people have started deleting their accounts. I've been siding with Netflix ever since the company confirmed that it will no longer tolerate password-sharing outside the household. I think the protests are unnecessary, and I explained why more than once. That said, I believe there are ways to mitigate the Netflix password ban that don't involve canceling your account or paying for extra access just yet.
It's too early to act in either direction as long as we don't know how much of an annoyance those Netflix account/household verification emails will be. As a reminder, the Netflix account holder sharing the password has 15 minutes to send that one-time verification code to their family and friends.
We don't know how often those emails will drop and how much they'll impact the Netflix viewing experience. But we can make it easier to verify devices. I've already shown you how to create a new email address and share that email's password with your family or close friends with access to the Netflix account. In what follows, I'll show you a different method: Auto-forwarding Netflix account verification emails.
Before going forward, I'll advise you to go over the previous method at this link. The article tells you how to create a new Gmail email and how to replace your current Netflix login with that Gmail address.
Then, you can share the password to that Gmail account with a limited number of people. When the Netflix account verification email drops, everyone will have access to it.
I've highlighted the pros and cons of the method in that post. They also apply to the forwarding method I'll describe below. I've also told you that Netflix won't stop coming for you and that I'm not saying you should fight the password-sharing ban this way.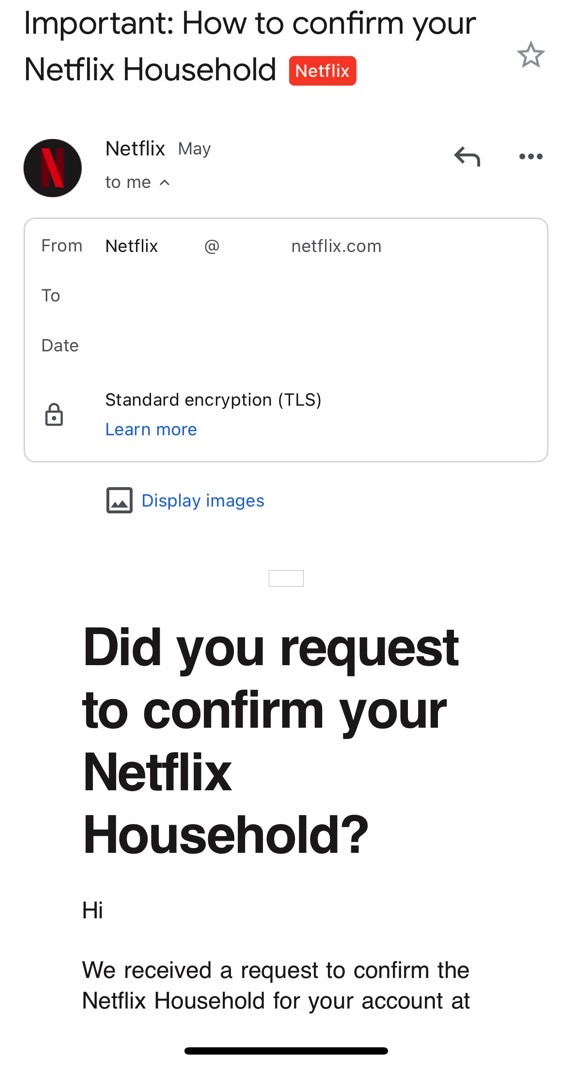 But there might be legitimate reasons for sharing the same Netflix account across multiple locations that belong to the same family. And users who do that will have to go through the household verification process periodically.
Creating a new email for your Netflix login might be easier for some people. But auto-forwarding Netflix's verification emails also works. And some BGR readers also pointed out the alternative you'll see below.
How to auto-forward Netflix account verification emails
First of all, you'll want to do a little cleanup when it comes to your Netflix password. You should consider revoking access to some people and focusing on your family or small group of friends.
Next, wait for Netflix to send one of the people who share your password an account verification email. We'll need this step to grab the email that Netflix uses for the process.
It's only after that that we'll start auto-forwarding emails from that Netflix address to all the other password users. I'll tell you how to do it in Gmail, but the process is similar across email products. Load your Gmail account in a browser, and follow these steps:
Tap the Show search option button in the search bar atop Gmail
Enter the Netflix email address that sent you the verification code in the From field
Click on Create Filter
On the next screen, tick the Forward it to: option
Click on the Add forwarding address to add the emails of the people accessing your Netflix account
Click Create Filter
Next time Netflix sends you a verification code, the email will reach everyone who can access your account. They'll be able to fill in that code in time.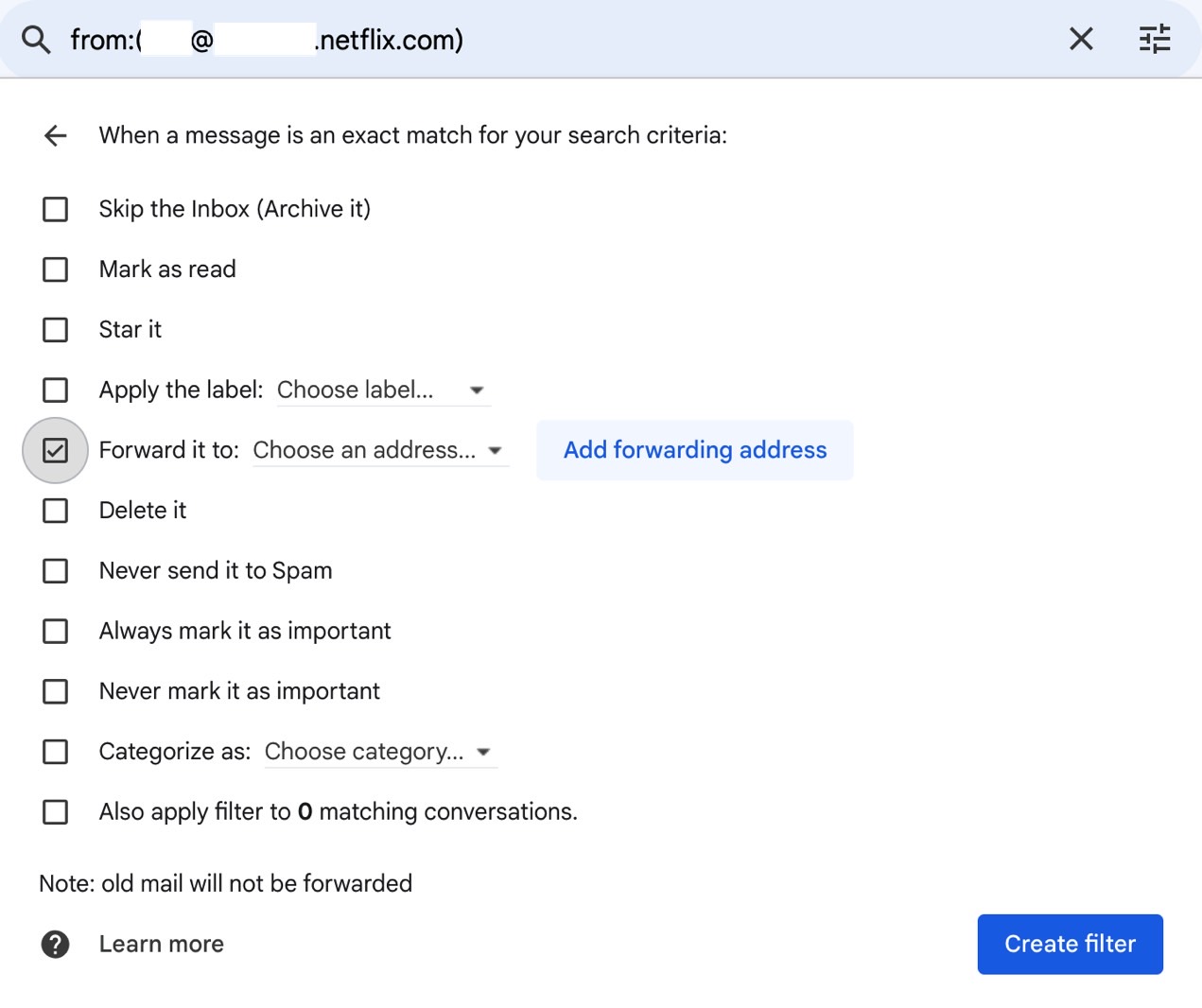 There are obvious issues with this approach. First, some of your family members might not be comfortable with email use. They might struggle to find the Netflix email, even if it's forwarded to them. Maybe the email goes to the Spam folder. With enough practice, they'll get the hang of it.
Secondly, Netflix could change the email address it uses for verification codes. It's an unlikely case, but it would defeat the auto-forwarding trick.