ChatGPT's late 2022 arrival caught Google off guard, with some hurrying to call the new generative AI tool a Google Search killer. But that's simply discounting the tremendous work that Google has done on large language models (LLM) so far. And yes, Google has had to shift priorities for 2023, realizing that ChatGPT is indeed a threat to its Search business. Not one that would destroy its Search dominance, but one that forces it to reveal its hand.
Just a few months after ChatGPT came out, Google unveiled Bard. That launch might have worked better without a big fumble from the chatbot, but it still proves Google had been developing such products behind closed doors.
Google CEO Sundar Pichai has now confirmed that a Google chat AI product similar to ChatGPT will be available directly inside Google Search. He didn't offer a release timeline, which I think it's for the best. As I repeatedly said, I expect Google to be one of the big players in generative AI going forward. But I hope Google will fix two big issues with ChatGPT before making it available to billions of people via Google Search: Accuracy and privacy.
Sundar Pichai confirms Google Search ChatGPT-like chatbot
"Will people be able to ask questions to Google and engage with LLMs in the context of search? Absolutely," Pichai told The Wall Street Journal in an interview. He didn't share a timeline but dispelled the notion that ChatGPT threatens Google Search.
"The opportunity space, if anything, is bigger than before," Pichai said.
Google is testing different Search products, the CEO revealed. One version will allow users to ask follow-up questions to their original queries. That's similar to what you can do with ChatGPT.
Google will also continue to improve Bard, which is available via a waitlist. But there's no telling when the product will be available to any internet user without a waitlist.
Pichai is also considering the resources and costs of making products like ChatGPT chatbots available worldwide.
A late search for the unnamed Google Search chatbot could benefit Google when it comes to addressing accuracy and privacy concerns.
We've been talking about the former ever since Google Bard made that mistake that tanked Google's stock. Generative AI can offer the wrong answer to your questions. It's probably impossible for Google to create a Google Search chatbot that's always correct. But Google can build tools that allow users to quickly verify the information they're presented.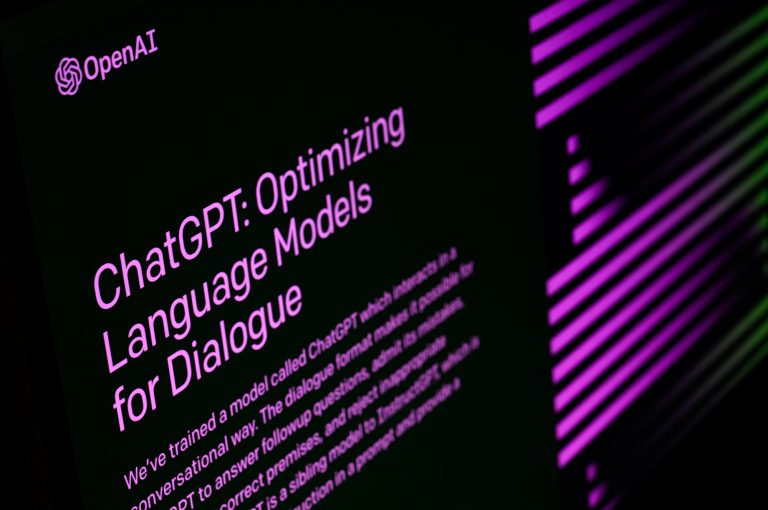 Why accuracy and privacy are so important for ChatGPT-like chatbots
iPhone ChatGPT-based search app Perplexity is one example of that. The app offers clear references in its answers. Users are just one click away from reading more about the topic.
As for ChatGPT, a mayor in Australia is considering suing OpenAI for defamation. The chatbot has been surfacing false information about the official.
Equally important is privacy. Something OpenAI is failing to properly address. ChatGPT was already banned in Italy over how it handles data. Australia comes up again, as some want to tax OpenAI for the news data it accesses without paying.
Google is collecting massive amounts of data for search and advertising. But Google has also made privacy an important feature of its products. Or, at least, it's pretending it is.
When the Google Search ChatGPT alternative comes, I expect Google to have a clear privacy policy for the chatbot. The generative AI search engine might collect more personal data than ever to serve better ads. And that's a nightmare.
In the WSJ interview, Pichai somewhat touched on privacy, although privacy wasn't a specific topic. He said that smaller AI models would become more useful over time. Companies might design their own variants, and people will run algorithms on personal devices. "You'll have a whole diverse range of options," Pichai said. "The technology will be more accessible than people expect."
Google is investing in many other AI features beyond Google Search that will attract more business customers. It has integrated its chatbot into Gmail and Workspace already. Developers can access the Pathways Language Model. Privacy will undoubtedly come up.
Google I/O 2023 is just around the corner, and that's the best place for Google to unveil a ChatGPT-like product for Google Search. But I'm only speculating. Given the concerns above, Google might be better served to launch a Google Search chatbot later than everyone else.