There's one more exciting phone hitting stores this year, the Google Pixel series. Google is expected to discontinue its Nexus program this year and replace it with the Pixel. The company wants to make high-end mobile products that will compete against the iPhone better, but Google is still hiring third-party OEMs to manufacture the actual phones. We saw numerous Google Pixel (Sailfish) and Pixel XL (Marlin) leaks so far, so it's time to check out some "official" ones.
DON'T MISS: Android user switches to iPhone 7 from pure Android and has some surprising opinions
Launch date
Just as some reports said, Google will unveil the new Pixel phones on October 4th. The company will livestream the event on YouTube as well, and the company is already promoting the mobile event on YouTube and social media. Google is still trying to be rather cryptic about things, just check the following clip. But it's more than clear that the entire thing will be about new mobile hardware, the kind of devices that hardcore Android fans expect.
Moreover, Google has also put up a madeby.google.com site which pretty much confirms we're going to have a new phone in stores in the near future, one that's made by Google — well, technically, it's made by HTC, but who's counting. And from the looks of it, this Pixel phone should offer us a great camera experience.
https://twitter.com/googlenexus/status/778031948367171584?ref_src=twsrc%5Etfw
Google leaks
If that's not enough for a spoiler, then you also need to check out the following Nest commercial that features a phone that's not official yet. Google released this video in the Netherlands, but there are plenty of Android fans over there as well. Check out the clip:
Real life photos
Okay, so the following images do not come from Google. They're not official. But Android Police says these are the Google Pixel phones, show side by side in these pictures. As you can see, these devices look just like the handset in the Nest commercial above, complete with that strange sensor setup under the speaker.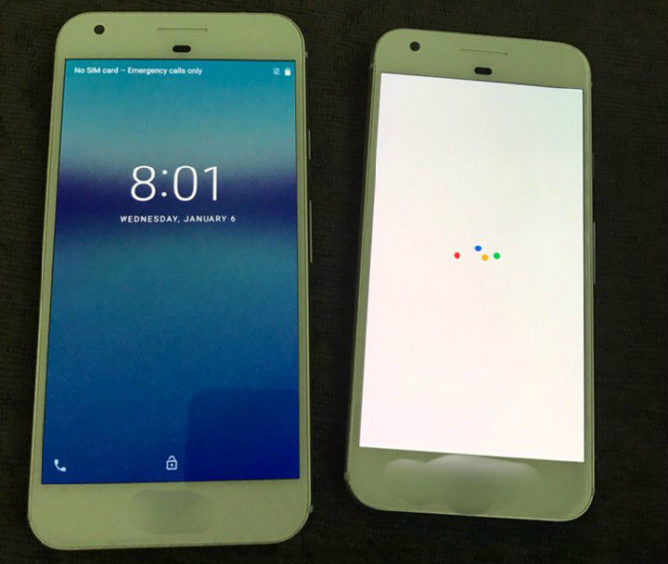 There are images of the rear side of the phone as well, complete with its ugly side. Mixing glass and aluminum doesn't look like a great idea.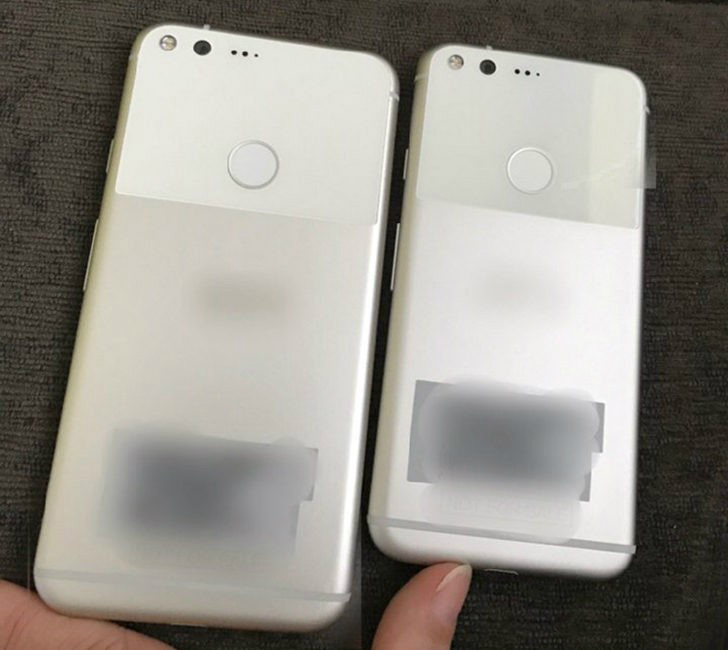 Show me the money
Dirt-cheap Nexus phones will be a thing of the past once the Pixel phones arrive. Google is supposedly moving to a new pricing scheme for its phones, and it won't be pretty. The same Android Police says that Google Pixel prices will start at $649 — that's the entry price for the small Sailfish. The Pixel XL will cost more, and it's safe to say that more storage on the Pixel means you'll pay more than $649 for one.
That $649 was previously rumored to be the Pixel XL's price tag, but it appears that's not the case anymore. You'll have to pay more money for a Pixel phablet.
However, the site says there's some good news. There will be Pixel financing options from Google, although it's not clear what markets swill get them. The phones will be sold from Google, not just carrier partners, and Google will offer accidental damage coverage plus another year of warranty for both phones, priced at $99 (Pixel) and $119 (Pixel XL)