The moment Android fans have been waiting for is finally here: Google just took the wraps off its brand new line of high-end smartphones, the Pixel phones. Truth be told, the Pixel and Pixel XL were not the best-kept secrets in Silicon Valley. Thanks to Google's clumsy partners, the phones were listed on carrier sites a few days before the actual event, complete with full specs and launch details. But now both hot new phones are official, and we've got all the info you need right here.
DON'T MISS: Meet the Google Pixel XL phablet: Release date, pricing and specs
Design
The Pixel and Pixel XL both share the same high-end design and features. The phones are built by HTC, although there's no trace of HTC's logo anywhere on them. These are Google phones, or that's how Google wants to sell them.
That said, both handsets look like the iPhone 6 and iPhone 7 series, which is a design "feature" they share with other HTC creations. We're also looking at an exotic metal and glass build, with the rear case mixing the two materials. The overall result will be a bit off-putting for some users, and maybe the Pixel phones will be the kind of devices that you'll want to cover with protective cases.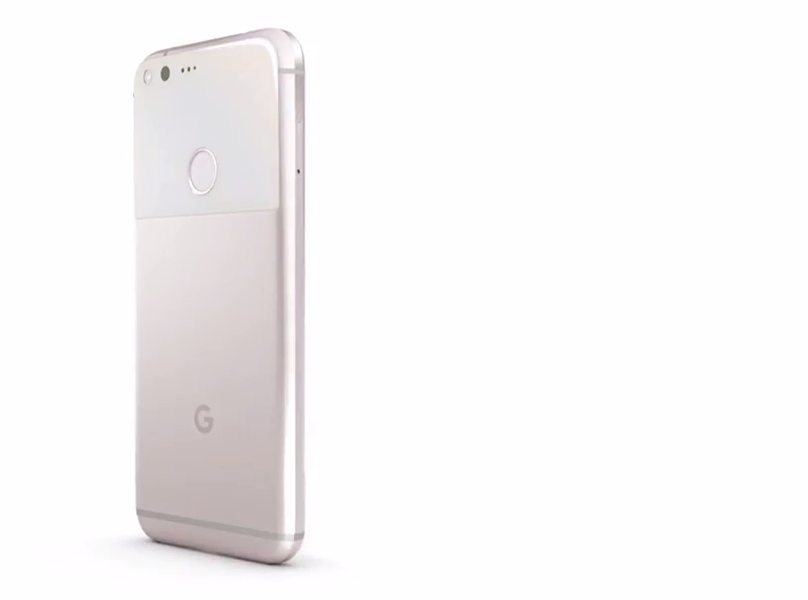 The Pixel "was designed inside and out to be simple and smart." The phone will be the first phone to support Google's Assistant as well as Google's Android Daydream VR initiatives. The phone will also come with enhanced photos cloud support to fix your storage needs.
The camera of the Pixel is the best camera Google made, and the company says it's the best smartphone camera has ever made. The phone obtained a score of 89 in DxOMark, beating Apple's iPhone 7 and every other Android flagship.
The camera on Pixel is the best smartphone camera… EVER, according to DxOMark. #madebygoogle pic.twitter.com/J8Xf2ciaUo

— Google (@Google) October 4, 2016
New camera features include a smart burst feature and HDR+ support. Other features include "zero shutter lag" and "incredible video stabilization." Google Photos will offer Pixel owners free unlimited storage for photos and videos at original quality – that includes full resolution photos and 4K videos.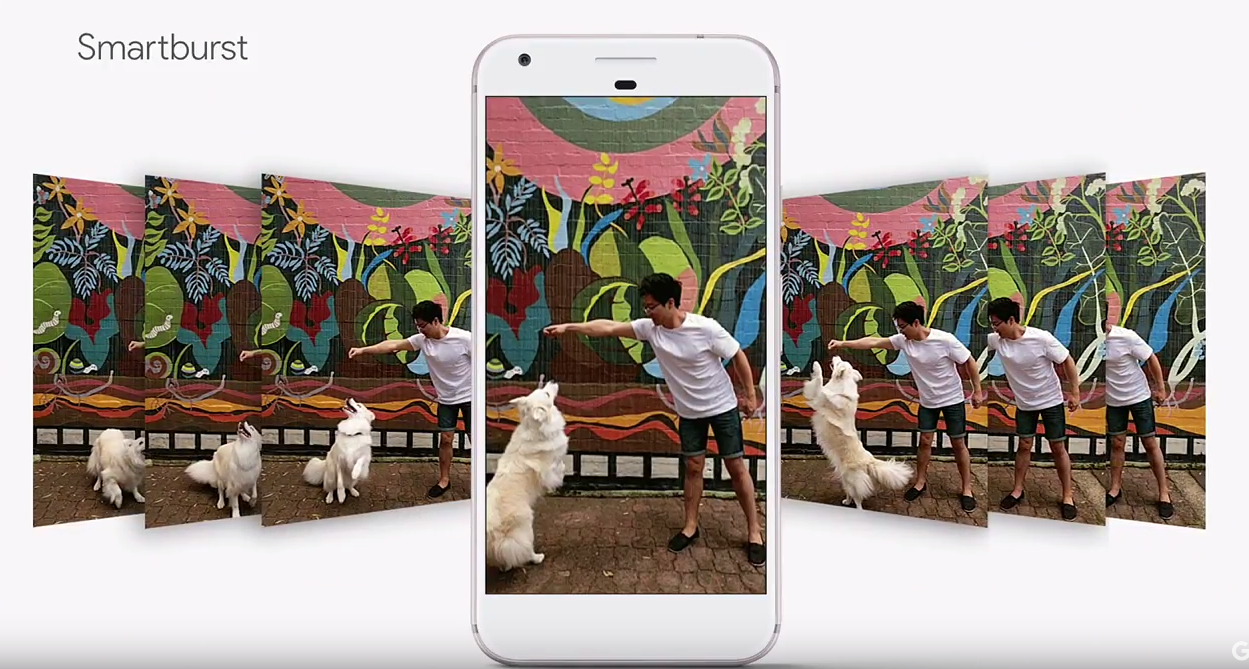 The Pixel comes with a brand new Google service, 24/7 customer care support, complete with screen sharing support.
Specs
Size: 143.8 x 69.5 x 8.6 mm
Weight: 143 grams
5-inch Full HD AMOLED display (1920 x 1080 resolution, 441 pixel-per-inch density) with Gorilla Glass 4
2.15GHz 64-bit quad-core Qualcomm Snapdragon 821 processor
4GB of RAM
32GB/128GB storage
no microSD support
12.3-megapixel camera with f/2.0, 1.55um pixels, optical image stabilization (OIS), and unlimited Google Photos storage
8-megapixel-front-facing camera
Fingerprint sensor
NFC
USB-C support
3.5mm headphone jack
2,770 mAh battery with fast-charging support (7 hours of use with 15 minutes of charging)
Android 7.1 Nougat with new Pixel Launcher, Google Assistant and Google Magic
Release Date
The Pixel and Pixel XL will be available for preorder on October 4th from a wide range of retailers. Google will sell the Pixel on its website, but it has also partnered with carriers and electronics retailers for the Pixels.
Pricing starts at $649.99 for the 32GB Pixel. The 128GB version costs $100 more, or $749.99.
The phone will be available in the US, Australia, Canada and the UK on October 4th, in three distinct colors, including Quite Black, Really Blue, and Very Silver. Verizon will be Google's exclusive Pixel partner in the US, and Project Fi subscribers will also be able to purchase the handset.
You can preorder the Pixel from Verizon (at this link). A Daydream VR headset will be offered free of charge if you preorder with Verizon from October 4th to October 19th.
The phone will be available in stores on October 20th.
Google's Pixel preorder page is available at this link.