It's no secret that Google Maps is one of the must-have apps on any smartphone, even on iPhones since Apple's alternative isn't as good. Google just updated the Android version with a new design and brought a neat new feature to the iPhone app just a few days ago. But that doesn't mean Google is done tweaking Google Maps, and the app now has a tiny new feature that is intended solely to bring you peace of mind.
Detailed by Italian blog Mobile World, the feature is something that seems inconsequential at first. It's a battery level indicator that appears in the infobox that location sharing generates, like so: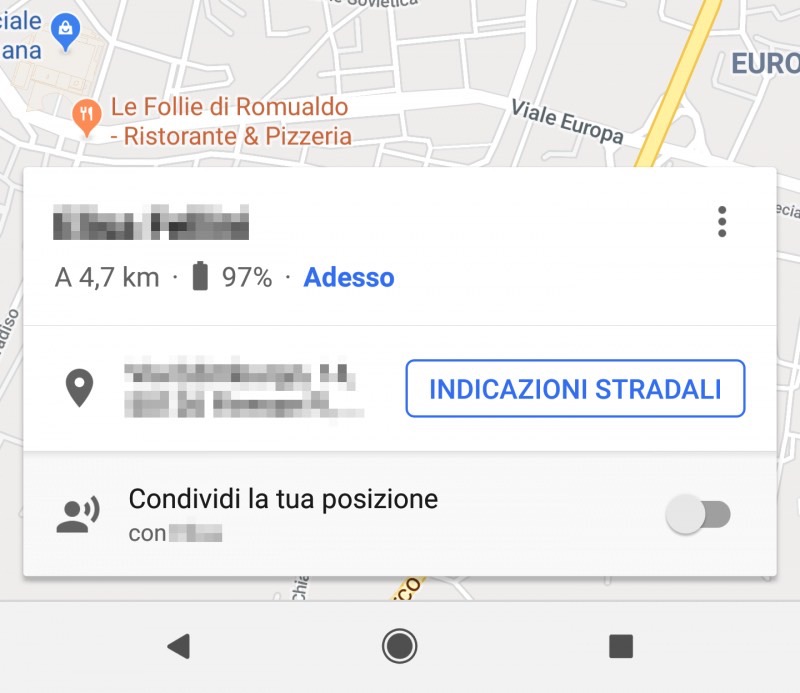 In most cases, that information is irrelevant because normally, you couldn't care less about the battery percentage of the person you're tracking. But say you use the app to track your kids or other family members. In that case, the indicator might come in handy.
Displaying your contact's battery life is actually pretty brilliant. You become aware of the fact that the person you're tracking might not be able to contact you because his or her battery just died, and you'd have an idea of where they were when the phone died. That way, you won't worry about your kid or significant other not picking up the phone or texting you back. Well, you would, but you'd have all that extra information to tell you the reason why they're not responding is the phone's battery.
This new feature should already be available on Google Maps, and if you can't see it yet, you should get it real soon since it's currently in the process of rolling out to all users.