This is a sponsored article and all content and opinions expressed within are of the author.
Getting the most out of your business is vital for any business owner. If you work in finance, you're dealing with incredibly sensitive data. Your clients need to be able to trust that their data are being placed in the safest hands. For a service that's compliant across the board and offers clients piece of mind, take a look at iPlum.
iPlum offers a mobile-first product and differs from traditional landline-based VoIP platforms. It gives you a separate business line. You'll be able to handle all of your business calls from your mobile phone, so you can help your clients even when you aren't in the office. iPlum mobile call recording is also ideal to use for a secure form of communication. Here's more of what iPlum can offer you.
iPlum mobile call recording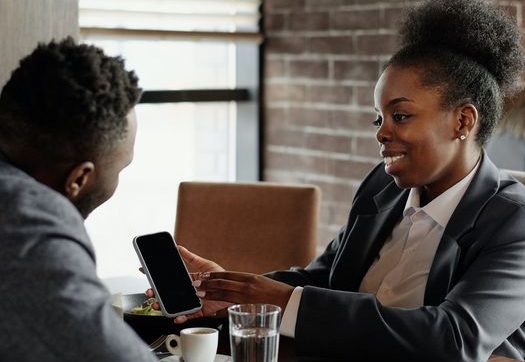 For finance, legal, insurance, real estate, mortgage brokers, sales, and other businesses, iPlum mobile call recording services work well. Client communications need to be archived for many industries. iPlum can record calls and back up the line automatically for compliance purposes. It can also archive your text messages and provides data security, recording, and reliability that's needed for dealing with high-profile information. Business calls, both incoming and outgoing, will be recorded for compliance purposes.
The service runs in accordance with CMS requirements for insurance brokers, the Dodd-Frank Act, and the Gramm-Leach-Bliley Act. You can either convert your existing number to iPlum porting it or you can get a new business number, preventing you from having to share your personal phone number with clients. iPlum provides secure encryption for data at rest and during flow. Downloading the app is free for you and your clients and signing up for the services is relatively inexpensive.
iPlum business account features
Signing up for an iPlum business account, you'll be able to record mobile calls and texts for archiving purposes. But, you also get dual call reliability that delivers the best call quality. Along with that, you can play a special announcement before each call, letting clients know they are being recorded. Setting up your business hours will alert clients when you are on or off the clock, as automatic replies will be sent outside your set hours.
Voicemail transcriptions can be sent to your inbox and you can separate your personal and business phonebook with ease. For your business, you can set up multiple sub-accounts for your team associates and control it all through a central console. This can get them a separate line on their existing mobile phones.
iPlum offers a phone tree with virtual extensions. That helps give your business a more professional look. It also provides you with text templates that you can set as auto-replies for your clients.
Pricing
iPlum offers advanced features and is still among the lowest providers in terms of price. It's $11.99 per month to set up a line with unlimited usage. You can save 25% by purchasing an annual subscription rather than a monthly subscription, so it would only be $8.99 per month. But you can also choose a measured plan that would only be $5.99 per month.
In order to guarantee compliance for your clients, you'll need to also enroll in the mobile communication compliance add-on plan for $9.99 per month. It's free to download for your clients, so they won't have to pay any fees to use iPlum. For mobile call and text recording and archiving for your business, consider iPlum.