After iPhone 15 and iPhone 15 Pro reviews were published yesterday, we can now read the analysis of the new Apple Watch Series 9 and Apple Watch Ultra 2 ahead of their release on September 22. Here's what the media thinks about these new Watches.
Apple Watch Series 9 reviews
CNBC talks about the new on-device Siri thanks to the S9 SiP. It has 60% more transistors, according to Apple, and a 30% faster GPU.
The main thing I noticed is that on-device Siri feels much quicker when responding. In the past, I've avoided using my Apple Watch as a Siri interface because I found commands can time out with a weak Wi-Fi connection. I found myself preferring my Apple Watch over a HomePod or my phone for simple tasks like setting a kitchen timer, or quick questions like finding out when a particular game is on TV.

The on-device processing also allows Siri to access your health data, which Apple typically protects by default. Siri on the watch couldn't do things like log weight through a voice command or tell you whether you took your medications because it had to be sent to the cloud for processing. On-device Siri will be very convenient for people who need to check a vital stat or log data on a daily basis.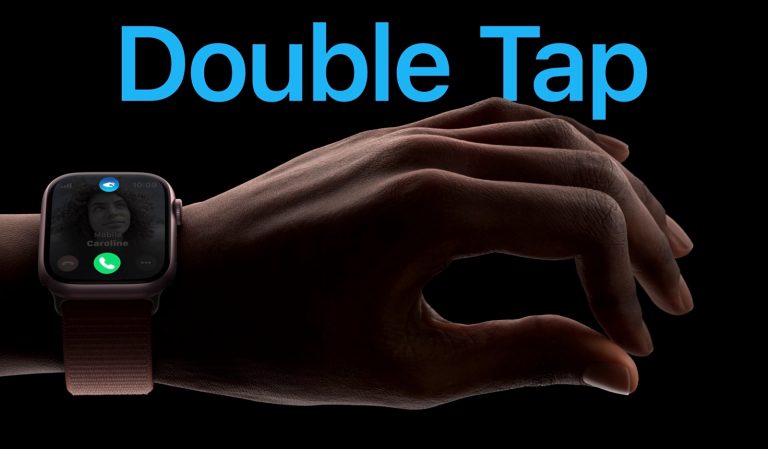 CNET, in addition to other reviewers, gave a spotlight to Apple's new Double Tap feature. Even though it already existed for older Apple Watches as an accessibility function, the publication explains how this built-in experience is better:
The Apple Watch already supported a similar gesture through its AssistiveTouch accessibility mode. But Double Tap is baked into the Series 9's user interface across the board, and its chip enables the watch to support this feature all day without impacting battery life. The pinching feature that's included as part of the watch's accessibility options, meanwhile, is meant to be customized based on a person's needs.
The Verge, fortunately, explained the difference between the accessibility feature for double tap and the new double tap function:
That said, double-tap and AssistiveTouch are not quite the same thing. For starters, AssistiveTouch is more power-intensive, as it's run directly on the CPU, while double-tap's algorithm has been optimized to run in the background via the S9's Neural Engine. (Apple says this is why double-tap is limited to the Series 9 and Ultra 2.) That's also why AssistiveTouch is something you have to set up, whereas double-tap is enabled systemwide by default.
WIRED, for example, notes that battery life has greatly improved for the smaller Series 9 thanks to the new S9 SiP:
A couple more things to note about the chips. The S9 processes tasks much more quickly, which makes the battery more efficient. The difference is notable. I have the smaller 41-mm Series 9, and the battery life on Apple's smaller watch models has historically been not so great. It's a pleasant surprise to wake up in the morning and see the Series 9 has 40 to 50 percent of its battery left.
You can also read TechCrunch, Pocket-Lint, and Wall Street Journal.
Apple Watch Ultra 2 reviews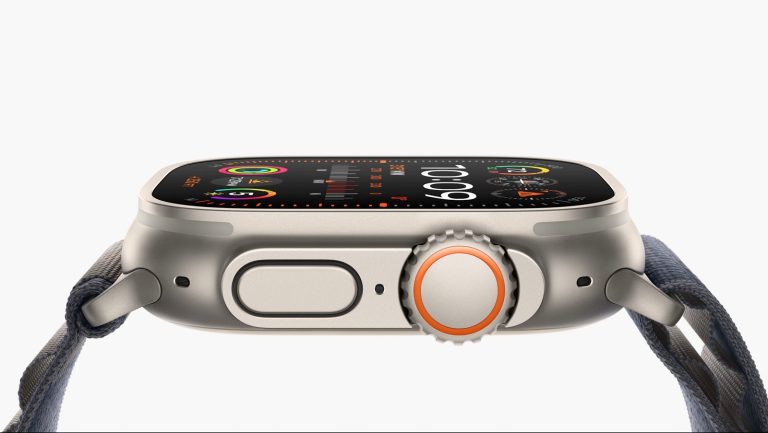 Unlike the previous year, the Apple Watch Ultra 2 didn't get much of a spotlight thanks to its minor upgrades.
WIRED mentions the brighter display and a new watch face available:
The new Ultra's display maxes out at a brightness of 3,000 nits. That is shockingly bright; for reference, the iPhone 15 has a max-2,000-nit display. You can also configure the watch with its new Modular Ultra watch face, which lets you set an additional real-time metric along the bezel of the watch—pick between seconds, elevation, or depth if you're diving. There's a second-gen ultra wideband chip inside the latest model that makes the precision finding features more accurate, so it's easier to locate your lost iPhone using your watch. (It slipped behind the snacks in your backpack's front pocket.)
Like the Series 9, the Ultra 2 also has the new S9 chip. CNET compared a few tasks between the original Ultra and the new one:
To see if there was a tangible difference in performance between the first and second Ultras, I ran a couple of side-by-side tests. Opening apps was the same, but the Ultra 2 turned on 20 seconds faster than the first Ultra. Message dictation was faster on the Ultra 2, but the biggest perk is it's more accurate, especially getting my Australian accent right.
TechCrunch says it's difficult to recomment the new Apple Watch Ultra 2 – or Series 9 – if you have their predecessors:
Neither new watch ultimately presents a big upgrade over their predecessor, and in both cases, it's difficult to recommend an upgrade if you currently have the prior generation. That's even more so the case with the Ultra, particularly given the product's $799 starting price. With the new model arriving imminently, you can now get the original for a couple hundred bucks off its original asking price. Distinguishing features such as its rugged case, long battery life (36 hours of standard use and 72 in low power mode) are already on board.
Unboxing, hands-on, and reviews in video