Just hours before Apple planned to take the stage to unveil its latest MacBook lineup, images of the new MacBook Pro appear to have been found in the latest macOS Sierra update. According to MacRumors, the images were hidden in macOS Sierra 10.12.1, which rolled out to the public on Monday.
DON'T MISS: The difference between iPhone users and Android users
As expected, the new MacBook Pro features an OLED touch bar (rumored to be called the Magic Toolbar) above the keyboard, replacing the function keys that occupy that spot on current MacBooks. Although we don't know all of its capabilities yet, the image above shows that the bar will be equipped which Touch ID, which means you'll be able to complete Apple Pay payments by pressing your finger against the touch bar. But that's surely just the tip of the iceberg.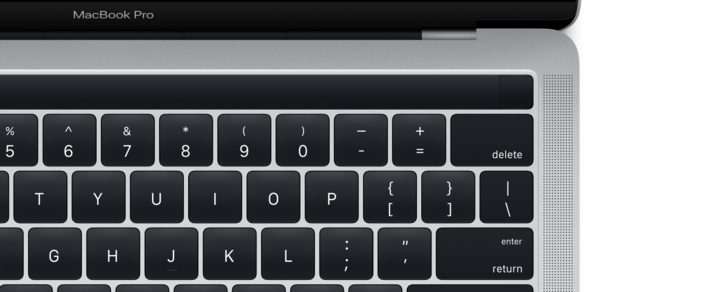 Along with the touch pad, there are some other key design changes. The keys appear to be closer together, there are now speakers on each side of the machine and the hinge looks thinner than it was on older MacBook Pros.
In fact, the MBP appears to have adopted many of the design principles of the standard MacBook — a (potentially) smaller laptop with flatter keys and thinner bezels which should appeal to MacBook fans looking for a true hardware upgrade.
If you want to know more about the MacBook Pro, be sure to tune in on Thursday, October 27th at 10AM PT / 1PM ET when Apple plans to officially announce its upcoming laptops. Consider this a sneak peek.