When NASA released a picture of an incredibly strange-looking iceberg that it had photographed during a survey flight over Antarctica I'm not sure they expected the response they received. People didn't just find it interesting, they became totally obsessed with its bizarre geometric perfection and demanded more.
NASA is apparently happy to oblige, and has now directed fans to a Flickr page that features more of the strange iceberg as well as other tabular slabs that the team documented while flying high over the frozen region.
NASA also released a video from the viewpoint of the DC-8 aircraft as it flew towards the iceberg. The berg appears toward the end of the clip on the left.
Wow, it's been amazing to see what a splash our photo of a tabular Antarctic iceberg, by #IceBridge's Jeremy Harbeck, has made. Fly toward the berg with @NASAArmstrong's DC-8 forward camera. More: https://t.co/kADuUL455F https://t.co/tm4Rydh8V3

— NASA Ice (@NASA_ICE) October 23, 2018
"I thought it was pretty interesting," Jeremy Harbeck, senior scientist with the IceBridge mission that was flying over Antarctica at the time, explains. "I often see icebergs with relatively straight edges, but I've not really seen one before with two corners at such right angles like this one had."
Indeed, the iceberg definitely captured the interest of the public, and the original photo of the object was shot at an angle that made the iceberg appear almost perfectly square. When seen from above, thanks to NASA's high-powered satellites, the iceberg reveals its true shape, which is more oblong than it initially appears: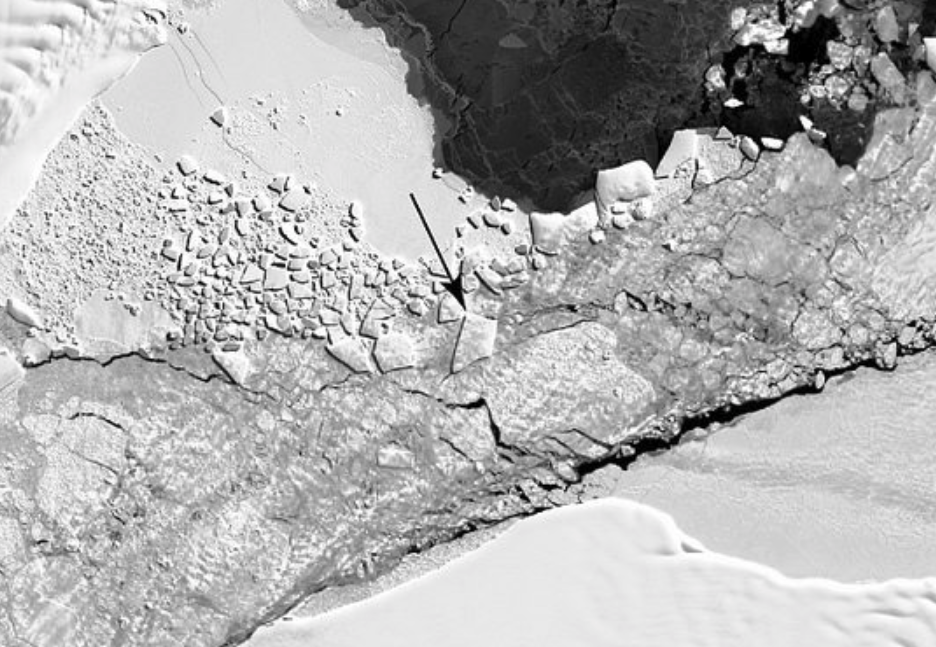 Still, it's definitely a rare treat for scientists to capture images of such an angular iceberg just kind of chilling out in the ocean, and it's brought a lot of attention to the work that NASA is doing to monitor ice changes on the planet.
The IceBridge mission began back on October 10th but it's far from over. The team will continue their work until November 18th, so perhaps we have a few more interesting icebergs to look forward to over the coming weeks.