Everything we know about the evolution of the early universe is currently being challenged. Multiple galaxies discovered by the James Webb Space Telescope do not match up with the standard model of cosmology that astronomers currently believe in.
According to a new study published in Nature Astronomy, six of the earliest galaxies that Webb has observed contradict how astronomers currently look at the evolution of the early universe. The author of the study, Mike Boylan-Kolchin, says that these galaxies are too big to fit our current models.
When we look at the evolution of the early universe, we often expect to see much smaller galaxies. However, out of the six that Boylan-Kolchin focuses on, all of them are much more massive than scientists previously believed possible within that time. Astronomers estimate each of the galaxies to be from 500 to 700 million years after the Big Bang.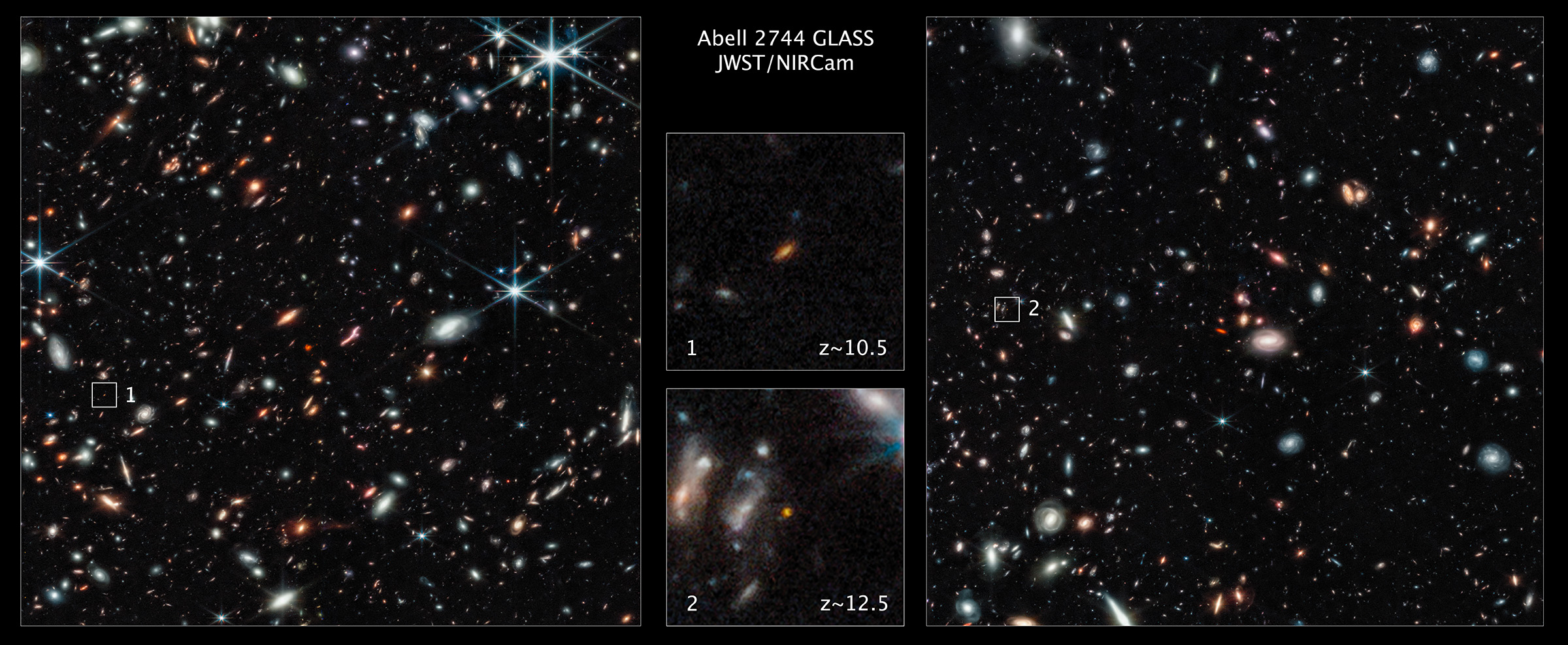 However, each of them measures over 10 billion times as massive as our Sun. In fact, one of them even appears to be much more massive than the Milky Way, although our galaxy has had billions of more years to evolve and shed its ancient core. These discoveries, Boylan-Kolchin says, could completely change how we address the evolution of the early universe.
Boylan-Kolchin says that we're in "uncharted territory" if the masses scientists estimate turn out to be correct. This discovery could require that we look at unknown forces and particles to try to understand how the universe expanded so quickly to include such heavily evolved galaxies. It's also possible that we aren't looking back as far as we thought. We need more research to draw a final conclusion.
Of course, we always knew that James Webb was going to challenge things we thought we understood. The telescope is peering deeper into space and further back in time than we've ever been able to before. It's likely this is just one of many things that will challenge our current understanding of the evolution of the early universe.
But every challenge that comes forward allows us to look closer at what we know and don't know. It allows us to clean up lines that have remained blurred for decades. Lines that we need to more clearly trace if we want to truly understand it all.