Astronomers have finally unveiled the latest deep field image captured by James Webb, offering the most detailed view of Pandora's Cluster yet. The cluster, which is more officially known as Abell 2744, is a region of space that is comprised of three galaxy clusters. NASA says that the combined mass of the clusters lends itself to powerful gravitational lensing, which can help magnify galaxies behind them.
The new image, which debuted on NASA's website, includes a series of bright stars, galaxies, and other objects within the region. In previous observations by Hubble, scientists have only been able to look deep into Pandora's core. However, this latest James Webb image gives us a detailed look at everything around Pandora's Cluster.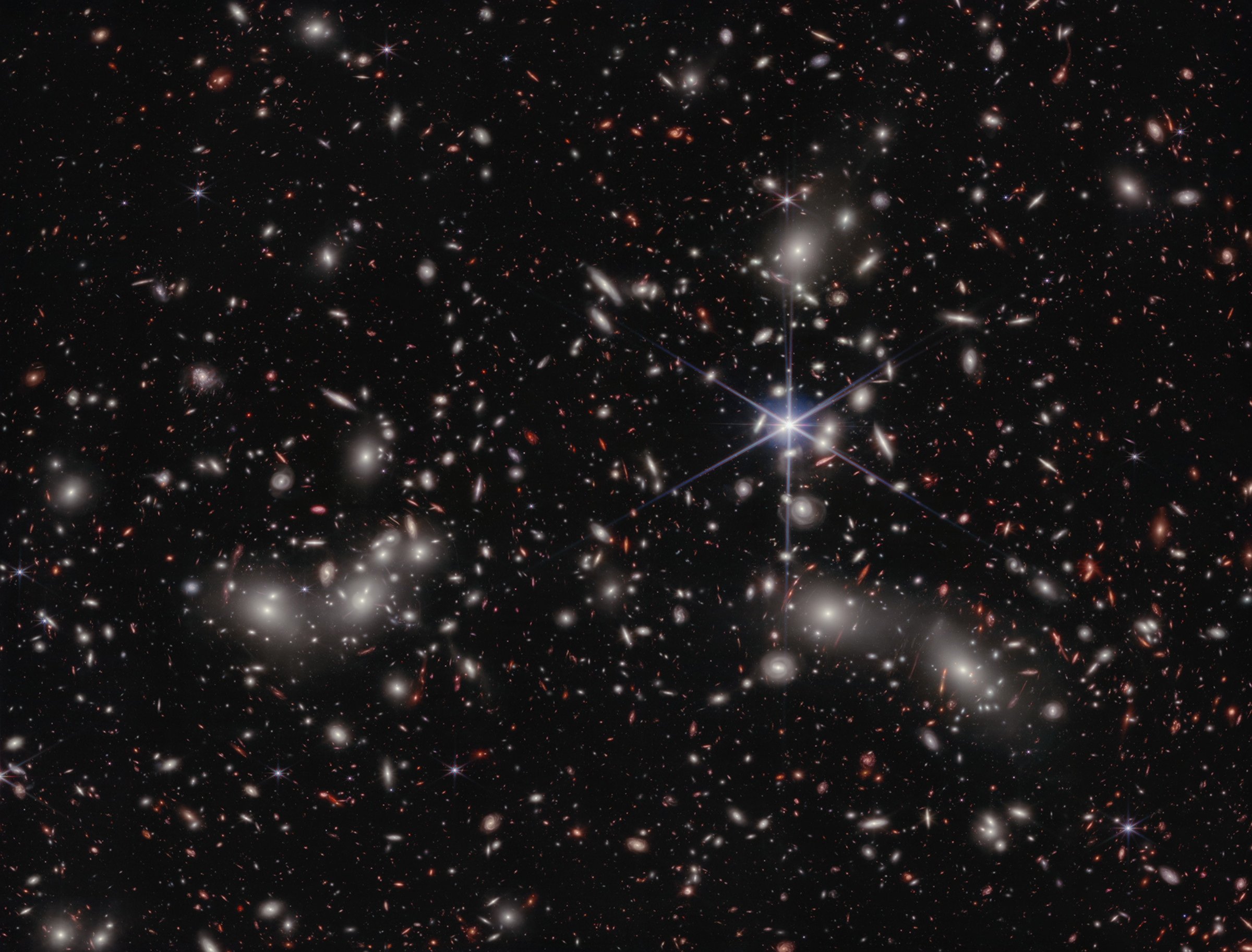 The broad mosaic view comprises multiple areas of the region, all of which were captured by James Webb's instruments and then placed together to create the deep field image itself. Astronomers say they were originally star-struck when they first saw the new Webb images of Pandora's Cluster because of the sheer amount of detail that it offers for them to dig into.
This isn't the first time that James Webb has given us unprecedented views of areas of space that we've already studied, either. Previously the team released new images of the Pillars of Creation, showcasing the iconic cosmic entity in breathtaking detail. This new Webb image of Pandora's Cluster is no different, offering yet another stunning view of some of our universe's deepest reaches.
With James Webb already gathering so much data, further targeted observations could reveal even more about the clusters that make up Pandora's Cluster. Webb already offers a very rich data set for astronomers to dig into, starting with its first images. But, as new images are released, we're finding even more data for scientists to study for years to come.