The Urbanista Phoenix earbuds look and sound good, plus they can charge using the power of the sun.
Pros
Solar charging
Good audio quality
Relatively comfortable
Inexpensive
| Buy From | List Price | Sale Price | |
| --- | --- | --- | --- |
| | $149 | $134 | See It |
True wireless headphones are now common and accessible, making it hard for smaller entrants to make a splash. Sure, Urbanista is no small company, but with the market dominated by the likes of Apple and Sony, dedicated consumer headphone companies have an uphill battle ahead of them. The company's latest attempt comes in the form of the Urbanista Phoenix earbuds.
The headphones offer a stem-based design, with a larger charging case and the same solar panel technology on offer by the larger Los Angeles headphones. With that feature, the earbuds can charge on their own — something that's huge for battery life. But wireless earbuds still have to offer other things, like great audio quality, some helpful features, and so on.
Can the Urbanista Phoenix earbuds compete? I've been using the earbuds to find out.
Urbanista Phoenix design
The Urbanista Phoenix headphones offer a contemporary design with the well-known stem style popularized by the AirPods Pro. With two color options, Midnight Black and Desert Rose, users can choose a look that aligns with their personal taste. Generally, they look good — though not necessarily all that unique.
The charging case for the Urbanista Phoenix headphones is a notable aspect of the overall design. Its larger size may be a drawback for some users, as it can be more difficult to carry around in a pocket. However, the case features an innovative solar charging surface, which helps maintain battery life. Additionally, the charging case is equipped with a USB-C port, offering a convenient and widely adopted charging method for those times when solar charging is not an option.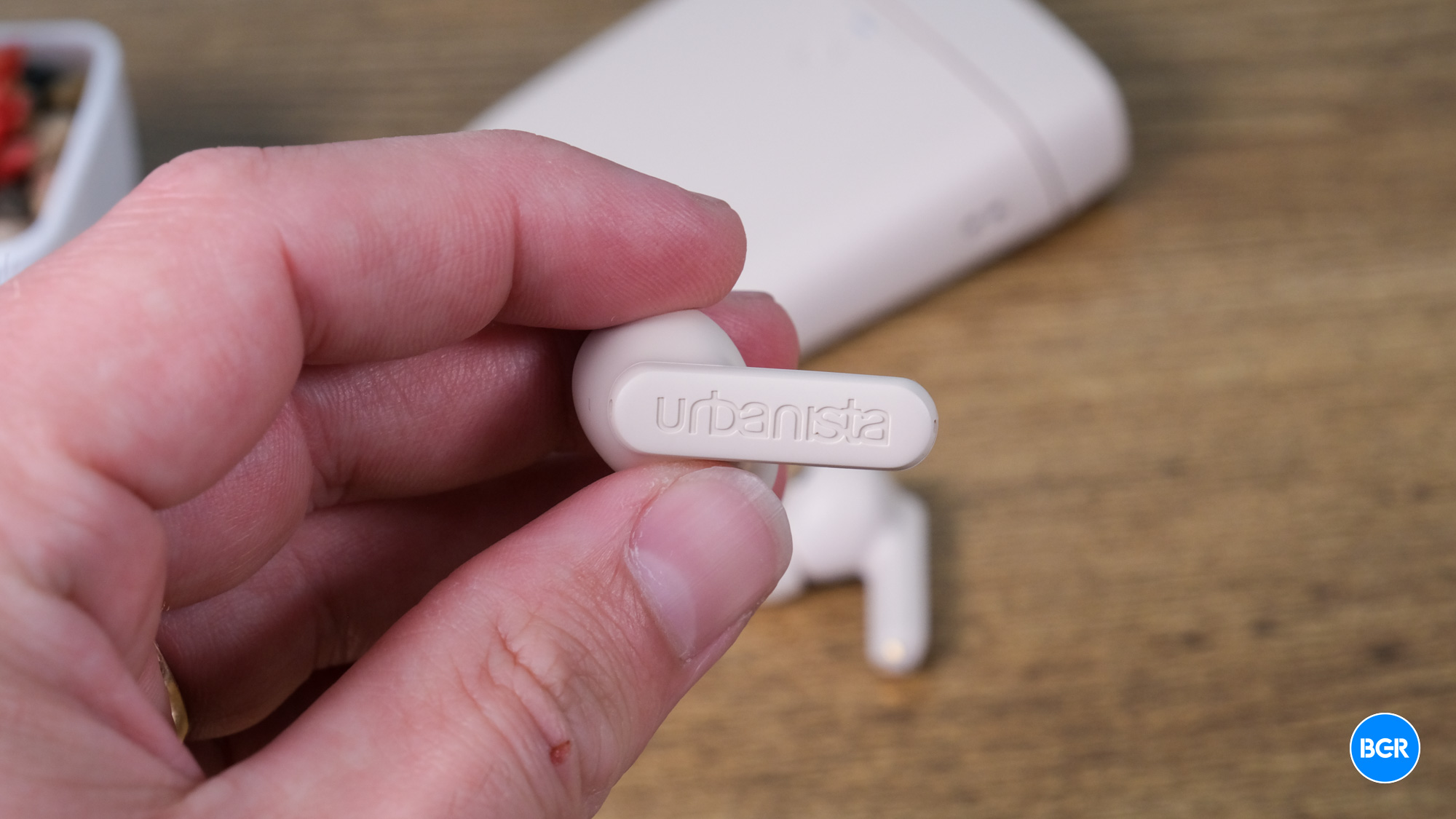 The earbuds are controlled with a touch surface on each bud, which can be a little tricky to use. I found that the controls were a little finicky and unresponsive, though you will get used to how they work.
Generally, the Urbanista Phoenix headphones present a modern design that combines style and functionality. Although the charging case might be bulkier than desired for some users, the inclusion of solar charging technology is pretty cool.
Urbanista Phoenix features and battery
The Urbanista Phoenix headphones offer a variety of features aimed at enhancing user experience and convenience. One standout feature is the integration of a solar panel on the charging case, which allows for sustainable charging during outdoor use.
Additionally, the headphones are equipped with Bluetooth multipoint technology, enabling seamless connection with multiple devices simultaneously. This makes it easier for users to switch between devices without the need for constant manual pairing. Another useful feature is the in-ear detection, which automatically pauses audio playback when the earbuds are removed and resumes playback when they are placed back in the ears.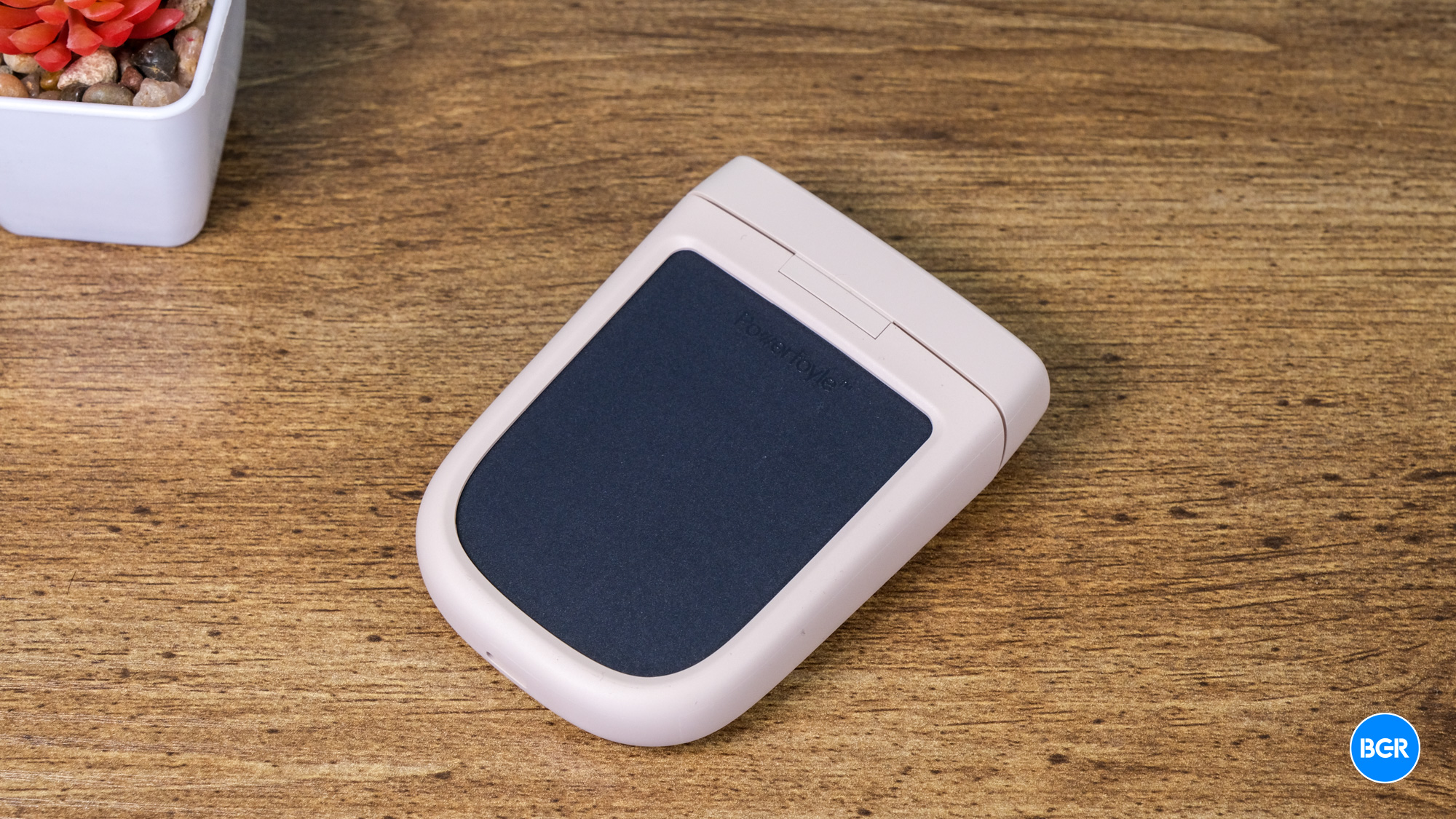 The well-designed Urbanista Audio app complements the Phoenix headphones, providing users with a mostly intuitive and user-friendly interface. The app offers an EQ function, enabling users to adjust the audio output to suit their preferences. However, it's worth noting that the EQ only offers preset options, which may be a limitation for those seeking a more customizable audio experience.
In terms of battery life, the Urbanista Phoenix headphones deliver an impressive performance. The earbuds provide up to 8 hours of continuous playback, which is quite good. The charging case further extends the battery life, offering an additional 34 hours of power. Again, that's quite good.
Urbanista Phoenix comfort
The Urbanista Phoenix wireless earbuds are designed with comfort in mind, making them an appealing choice for those who value a secure listening experience. The earbuds are relatively comfortable to wear, allowing users to enjoy their favorite tunes or podcasts without any significant discomfort. Their secure fit is especially beneficial for sports enthusiasts and fitness aficionados, as the earbuds remain in place during various activities such as running, cycling, or weightlifting. This stability ensures that listeners can focus on their workouts without constantly readjusting their earbuds, providing a more seamless and enjoyable experience.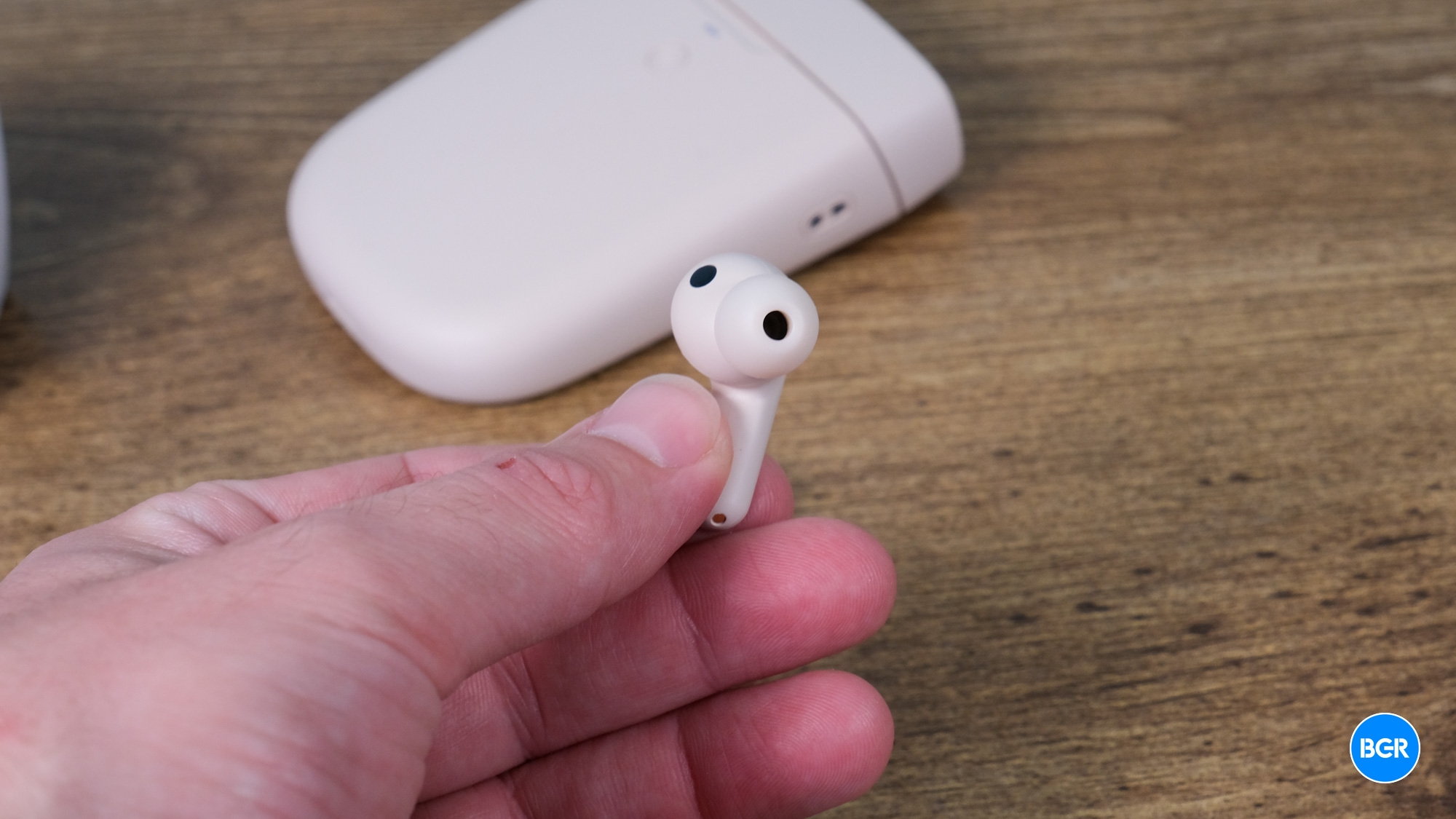 However, it is important to note that the Urbanista Phoenix earbuds are somewhat larger than some competing models, which may cause them to feel less comfortable during extended listening sessions. For some users, the larger size can lead to a sense of heaviness or pressure in the ear, potentially reducing overall comfort.
Urbanista Phoenix sound
The Urbanista Phoenix wireless earbuds boast impressive audio quality, making them a standout option for their price range.
One of their most notable features is the robust bass response, which lends a satisfying depth and fullness to lower frequencies. This characteristic is particularly evident in the powerful delivery of kick drums, providing them with plenty of body and resonance.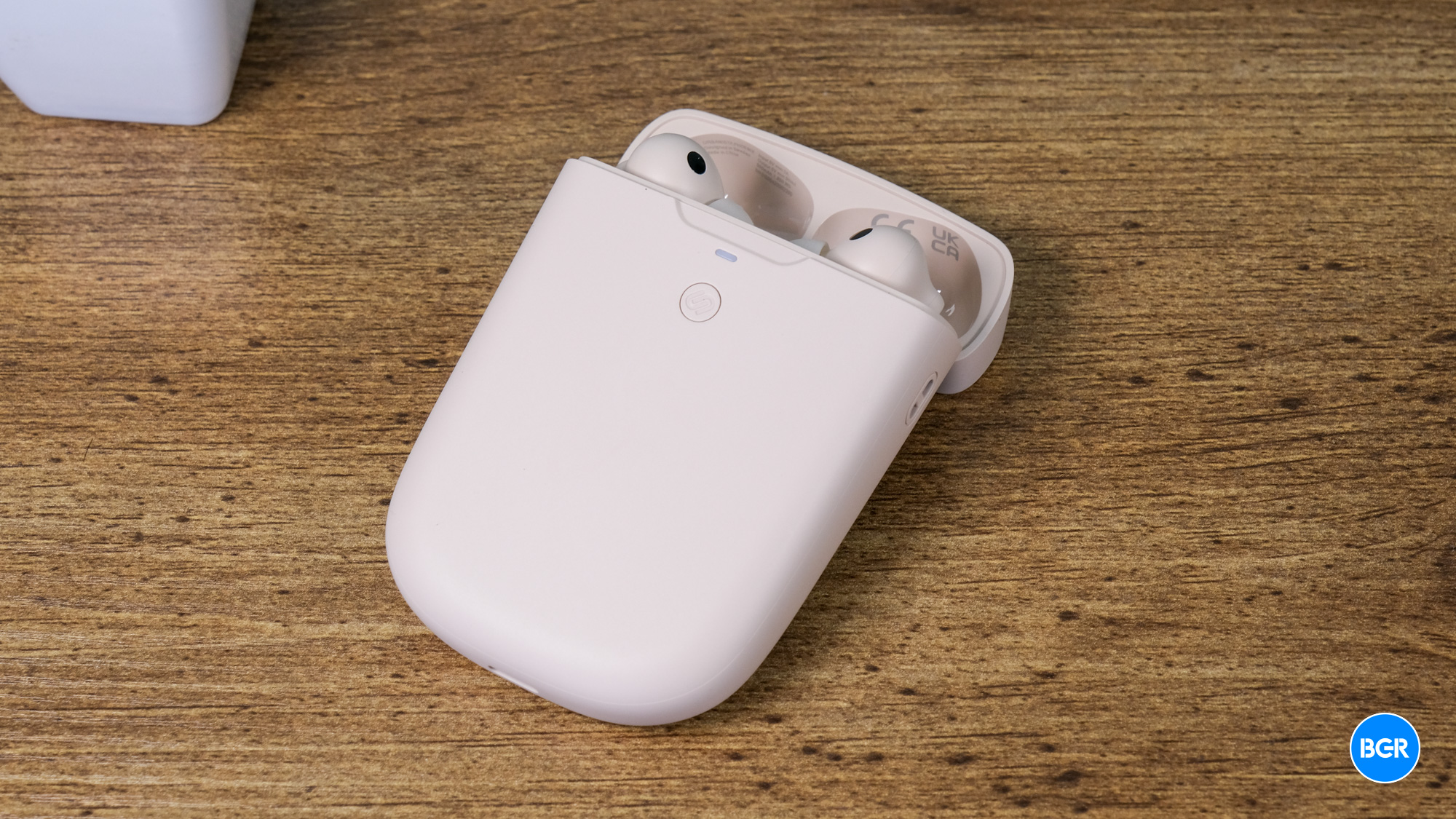 The midrange frequencies are another strong suit of the Urbanista Phoenix earbuds, with a well-tuned balance that ensures vocals and instruments remain clear and detailed. It is worth noting that there is a slight mid-range scoop, which can occasionally make certain elements of the mix seem somewhat recessed. While this characteristic may not be a deal-breaker for most listeners, it is something that more discerning audiophiles may wish to consider.
In terms of high-end detail, the Phoenix earbuds perform quite well, especially for a pair of earbuds in this price range. This clarity allows for the crisp reproduction of instruments such as cymbals, strings, and high-pitched vocals, contributing to an overall well-rounded listening experience. However, it should be noted that the high-end extension of the Urbanista Phoenix earbuds may not be as impressive as that of some of their competitors, which could lead to a slightly less airy and open sound.
Conclusions
The Urbanista Phoenix earbuds are an interesting release. Thankfully, Urbanista isn't relying solely on the solar charging feature here — the earbuds still sound quite good, and offer a mostly comfortable fit.
They're also not perfect, though. The Phoenix earbuds have an oversized charging case, even if the case has to be that large for the solar charging feature. And the controls are a little frustrating to use.
The competition
The Urbanista Phoenix earbuds face heavy competition — and they don't quite compete with the Nothing Ear (2) earbuds, which come at a similar price. Ultimately, you should go for the Nothing earbuds.
Should I buy the Urbanista Phoenix headphones?
Maybe, but only if you really want the solar charging feature.