Nobody wants to deal with pesky insects in their home. Trying to pinpoint where they may be coming from and taking care of them can be annoying and pricey. But there are other ways to combat insect infestations. The Katchy Indoor Insect Trap is a modern and portable device that helps do just that. It is an excellent indoor insect trap that handles catching tiny flying pests in an intelligent way. The small insects that it can take care of include gnats, mosquitoes, fruit flies, drain flies, and more.
The Katchy Indoor Insect Trap features triple-trapping power electricity that traps tiny insects. It doesn't have a zapper, so you won't have to hear it zap bugs. But just how effective is it, though? Will it solve your problem if you're dealing with a lot of fruit flies and gnats? We've tested it out to find out.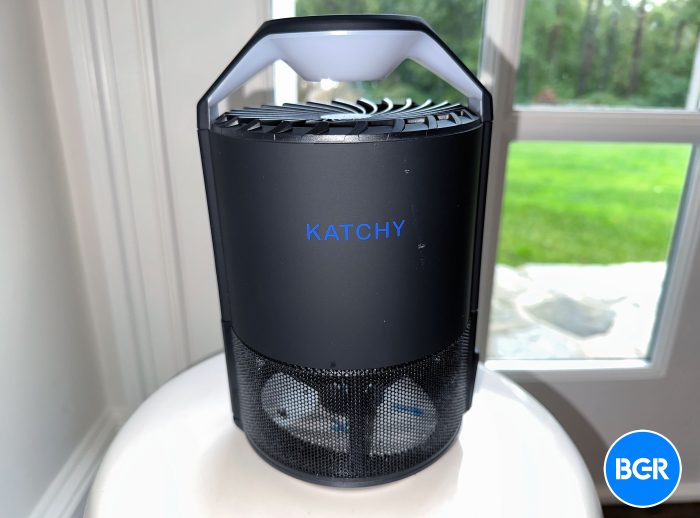 BGR may receive a commission
Pros
Electricity and chemical-free killing
Portable and easy to clean
Noise-free, triple trapping power
UV light attracts insects from a wide range
Cons
It kills only small insects and doesn't work on house flies
Katchy Indoor Insect Trap design
When you first get the Katchy Indoor Insect Trap, you'll notice that its size is not too daunting. It's incredibly easy to use, measures 5.5″ x 5.5″ x 9″, and weighs 1.4 pounds. You can also choose a white option or a black option for the outside color. The UV light glows purple, as it is powered through either a USB or a standard power plug into an outlet. The fact that it has USB compatibility makes it easy to move around.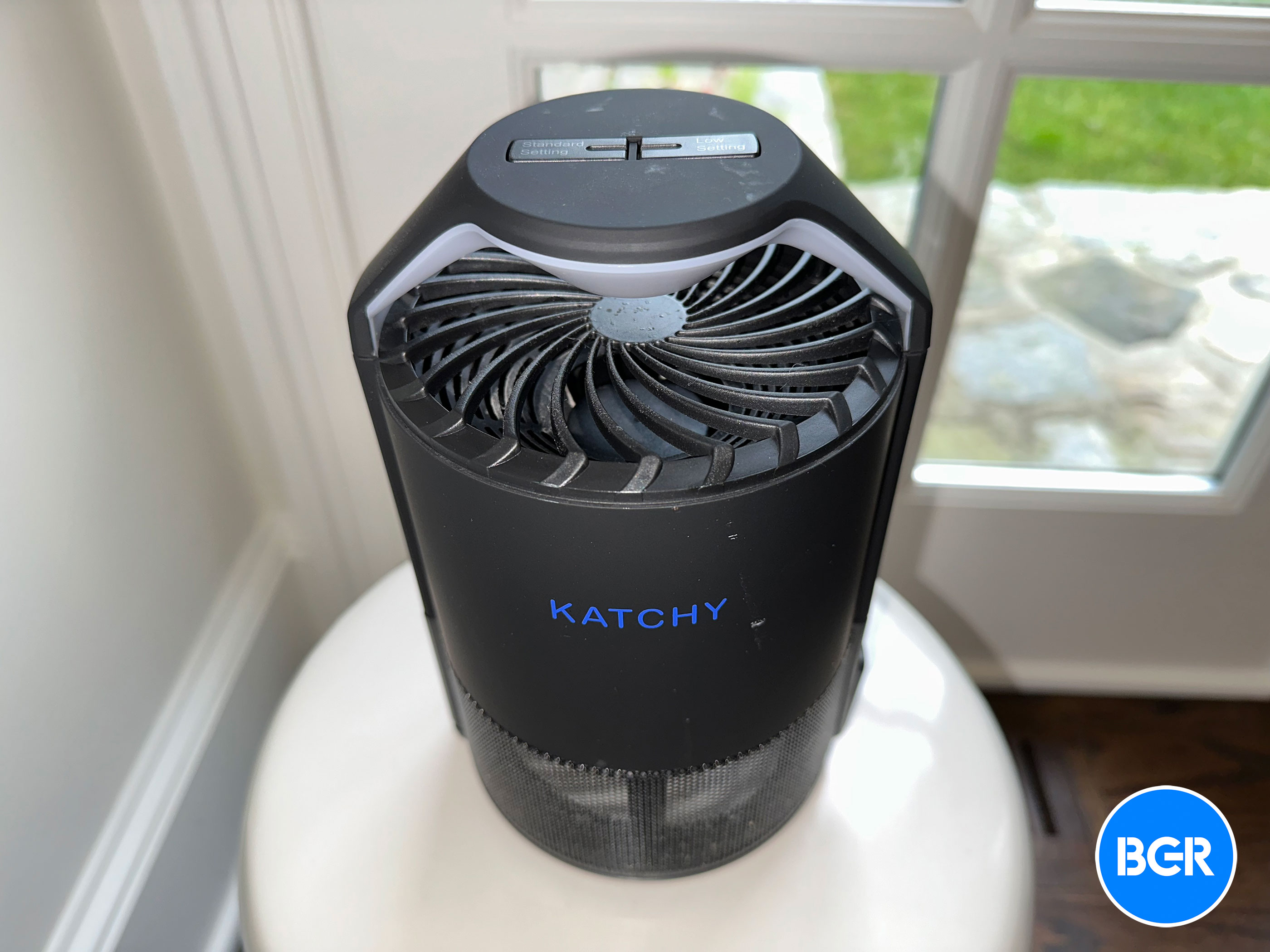 It combines a sticky pad, UV light, and a fan that sucks insects into the trap. It works best when placed in an infested area near insect-ridden fruits, plants, or trash bins. So if you know you already have a problem in a specific spot, place the Katchy there. It can also be paired with apple cider vinegar to catch fruit flies.
The bottom has a removable glue board that is meant to catch fruit flies and small insects. The UV light emanates from the center, and as the insects are drawn towards it, the catching air flow sucks them in. Once they get into the Katchy, the glue board holds them.
Katchy Indoor Insect Trap use
You can use this in both manual and automatic modes. The automatic mode makes the Katchy trap super easy to use. All you need to do is plug it in and set it to automatic mode. The UV light sensor turns on automatically when other lights go off. That helps it attract the bugs. It is best to use this in the dark.
The fan inside the Katchy insect trap is the only actual electronically moving part, and it runs quietly. There are two different fan speeds: the standard speed and the low speed. This quiet fan requires just enough light to keep it rolling in one direction. This is a chemical-free insect trap, so it's eco-friendly.
How to clean the Katchy Indoor Insect Trap
The great thing about this is that you don't have to clean it frequently. You can keep an eye on if the glue trap is filling up and then dispose of it once it's full.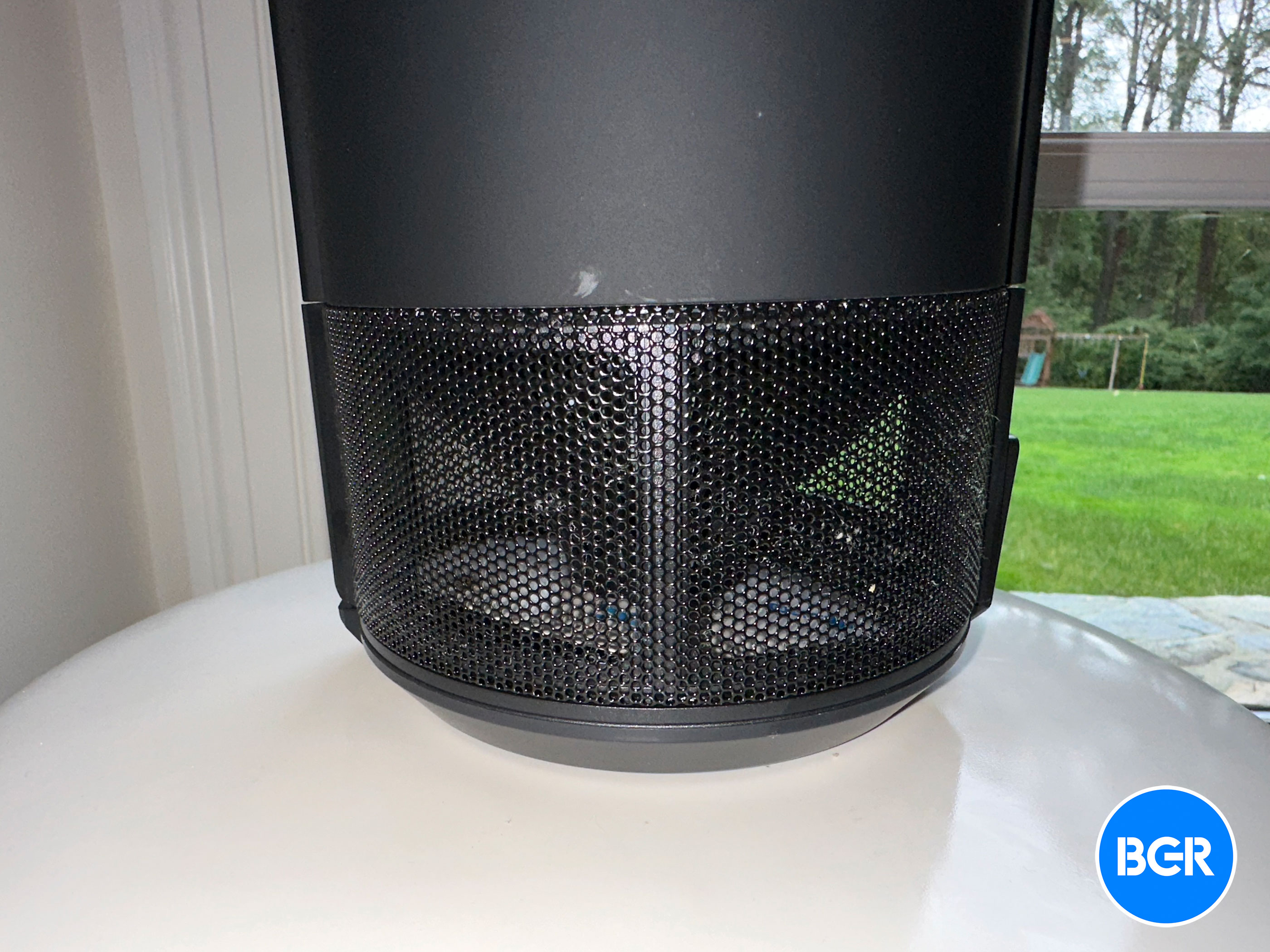 All you need to do is press the release button and slide the glue trap out. You can insert a new one once you've disposed of the used one.
Conclusion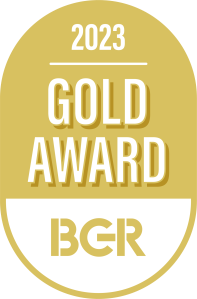 Not only is this a good deal, but the Katchy Indoor Insect Trap is portable and easy to put anywhere you have issues with small insects. While it may not be able to handle a house fly problem, the smaller insects can be taken care of with ease. You can keep your food safe and your home protected with something as simple as this.
Should I buy the Katchy Indoor Insect Trap?
Yes. It is an effective and affordable product.