As we move further and further into a connected home and connected world, I regularly explore how we can integrate every device possible into one main system and network. For now, my favorite hub is SmartThings. It's not perfect, but it's a great home automation platform with a great community and support for a wide array of devices.
Window shades have been a bit of a white whale, though. This is an area I have always wanted to explore and I have heard that Somfy is without a doubt the leader in the space. In the past, not only have automated shades been a less-than-ideal solution with power having to be supplied to each noisy shade motor, but it's also been prohibitively expensive for many people.
All of that has now changed, however.
Somfy makes these amazing battery-powered motors that are very quiet. And even better, the company has a product that converts Somfy's radio protocol (what they use to communicate with the shades and a remote or home automation integration) to Z-Wave, a communication protocol that's used in many home automation hubs and devices including' you guessed it, SmartThings. The actual product is called ZRTSI and in my tests it has worked wonderfully with Somfy's motors and SmartThings.
I would say that it's actually a game-changer. We're finally at the point where normal consumers can integrate devices that actually work amazingly well in an almost frictionless process.
Somfy's controller supports up to 16 motors and they are all controlled individually. With the test units Somfy provided and the window shades that Bali Blinds sent, I was able to automate the shades to open and closed at sunrise and sunset every day.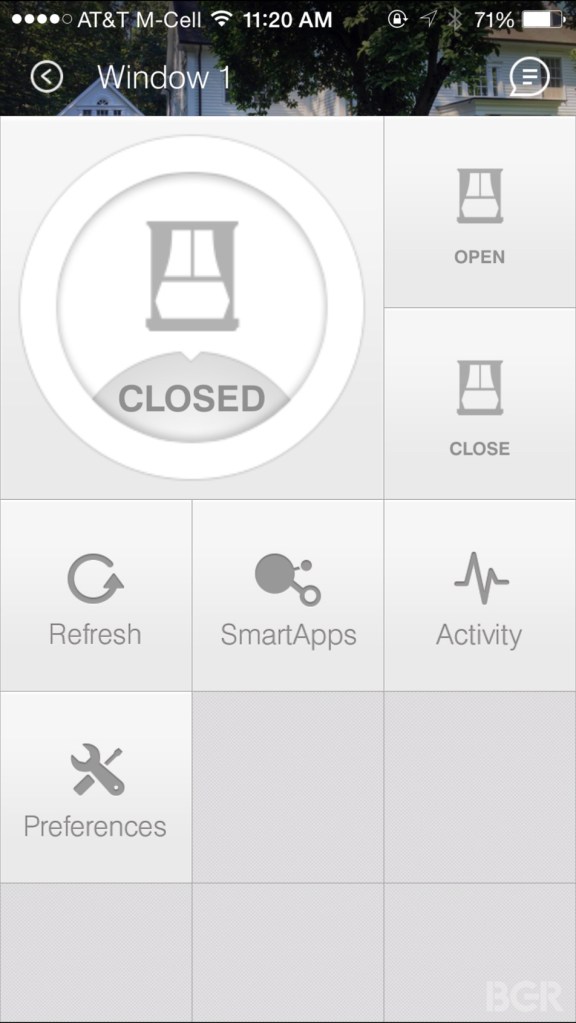 Think about how insane this is for a second… your shades in your bedroom open slowly, quietly, every morning right as the sun comes up to let light in. And for privacy they close when it gets dark outside every night. All without you doing anything.
What really interested me about the new Somfy products in addition to the Z-Wave integration was the fact that the motors can be battery-powered and the ones Somfy supplied were in fact the battery versions. By using 8 AA batteries in a battery tube, the motors can last for more than a year with normal use. No wires, no running power cables, no patching the wall, nothing — they come with shades you can order through Bali or you can add the motors to existing shades, though Somfy doesn't recommend the latter option. You also get a traditional remote control for the shades just in case you don't already use a hub.
We're on the cusp of home automation becoming really popular. Nearly everything in your house can be connected. Your garage door, your washer and dryer, your lights, thermostat, door locks, sprinkler system, shades, and more. And Somfy has completely blown me away with its WireFree motors.
The battery-powered motors are priced between $149-$199 and the ZRTSI, the unit that converts Somfy's communication protocol to Z-Wave is about $75. The window coverings will obviously vary depending on manufacturer, size, material, etc. For more information visit somfypro.com and baliblinds.com.