When I interviewed Rainn Wilson a few years ago — Rainn, of course, being the actor who played Dwight Schrute on all nine seasons of NBC's The Office, which is now streaming on Peacock — one of the things I asked him was why he thinks Dunder-Mifflin's acerbic assistant to the regional manager was always such a fan-favorite character. Think about it: Dwight's whole shtick is that he's pretty annoying, doesn't care who he offends, is into bizarre weapons, loves authority, and worships the ground that Steve Carell's Michael Scott walks on. Viewers couldn't get enough of him, and Rainn had a pretty good answer for why he thinks that's the case.
It's because, as he explained to me, Dwight was given such a hyper-specific backstory. So, for example, it wasn't just that he was a kiss-up to the boss. It's that, in addition to his stellar record as a paper salesman, he's also a beet farmer and a volunteer sheriff's deputy, has an affinity for martial arts, and has a cousin named Mose. To paraphrase Rainn's answer to me, loving a character like that comes with knowing that character — and, annoying as he might have seemed, Dwight was a fully three-dimensional character that you couldn't help but be a fan of, after being introduced to all of his weird little quirks and backstory.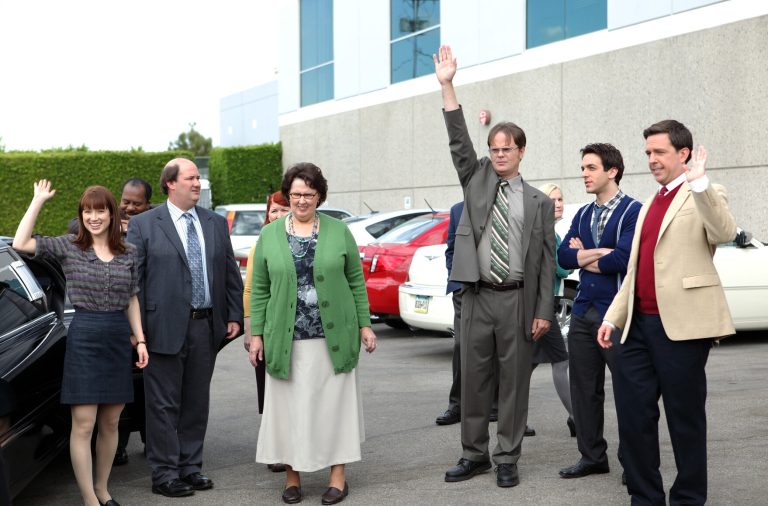 My mind returned to this conversation in recent days, with the news that The Office co-creator Greg Daniels is quietly working toward a reboot of the beloved sitcom (a rumor that Daniels didn't exactly deny, in a new interview with Collider). It may or may not happen, but while I'd love to revisit the world of this show — I feel like an extension of some sort could work, maybe a kind of where-are-they-all-now Office update — here's the thing that would make or break it for me:
Any Office reboot needs to bring the writers back, too
If there is indeed going to be a reboot, I am begging whoever is involved to bring back some (or all) of The Office writers. That would, of course, ensure that the old magic is still there, along with whichever cast members are brought back (again, assuming this even happens at all). In fact, as a reminder of why this is so important, let's revisit some of the all-time greatest quotes from across the entire run of The Office — starting with a zany one-liner from Dwight that speaks to what Rainn was telling me, about uber-specific hilarity.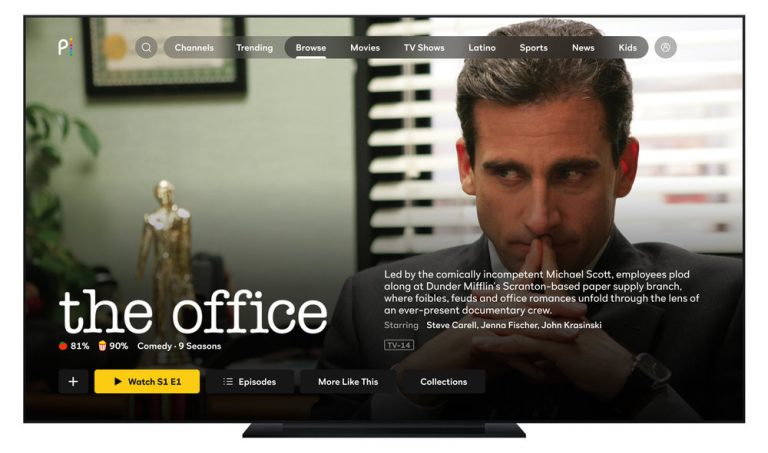 This is actually one of my many favorite quotes from The Office, and it comes from a deleted scene in the Season 2 episode when Dwight goes to the hospital: "I am faster," Dwight tells the doctor examining him, "than 80% of all snakes."
It's funny, because Dwight is measuring himself against snakes for some reason, and also because he claims to have clocked his speed advantage over them with a weirdly exact percentage. This, my friends, is the classic writing from The Office that I miss.
More great quotes from the show
As for some of the other great quotes from The Office that'll never get old, here are some of my favorites. I'm sure many of these will bring back great memories from the show for you, too:
Michael Scott: "Would I rather be feared or loved? Easy. Both. I want people to be afraid of how much they love me."
Dwight Schrute: "Whenever I'm about to do something, I think, 'Would an idiot do that?' and if they would, I do not do that thing."
Dwight Schrute: "Identity theft is not a joke, Jim! Millions of families suffer every year."
Michael Scott: "I'm an early bird and I'm a night owl. So I'm wise, and I have worms."
Jim Halpert, pretending to be Dwight: "Bears, beets, Battlestar Galactica."
Prison Mike: "The worst thing about prison was the Dementors."
Pam Beesley: "I feel God in this Chili's tonight."
Michael Scott: "I'm not superstitious…but I'm a little stitious."
Here's hoping that fans of the show get to return to Scranton soon. In the meantime, sign up for Peacock to stream the show in its entirety right now, including tons of extra content like deleted and expanded scenes.