While Nintendo Switch owners are anxious to get their hands on Splatoon 2 this summer and Super Mario Odyssey in the fall, Mario Kart 8 Deluxe will be the first major release for the Switch outside of the launch window next month. Despite the fact that it's a remastered version of a 3-year-old Wii U game, it's still generating buzz from Nintendo fans, especially those who missed out on it the first time around.
This week, Nintendo of Japan launched its website for Mario Kart 8 Deluxe, sharing never-before-seen screenshots and highlighting the new characters and items that will make their debut in Mario Kart 8 Deluxe. First, let's take a look at the full roster of characters that will appear in the Deluxe edition of the game: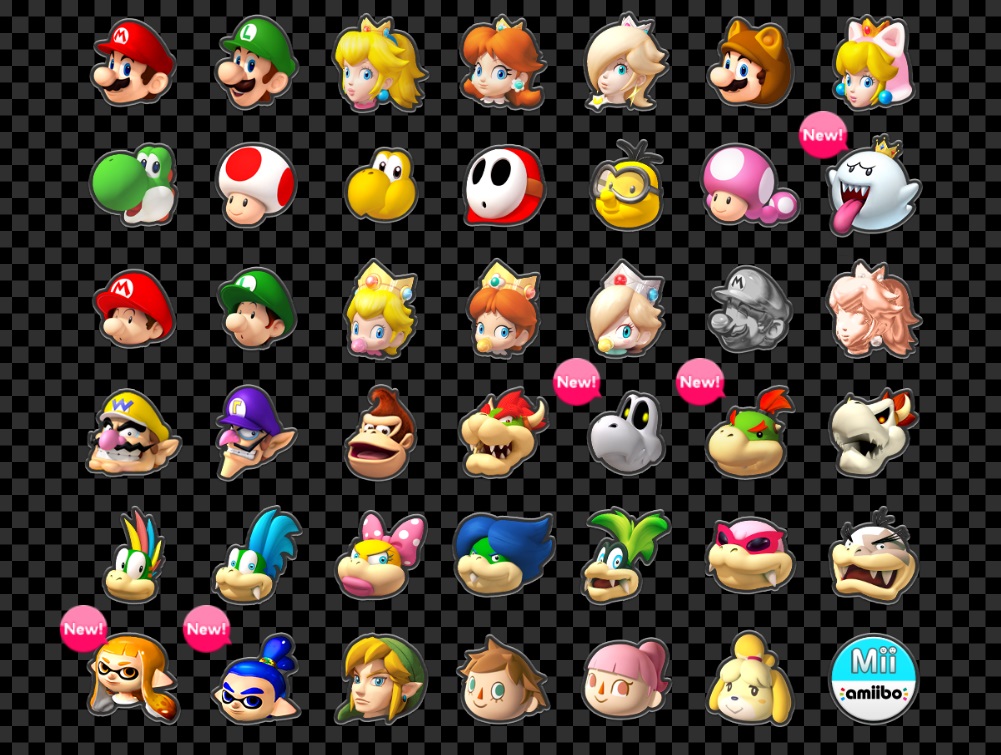 As you can see, there will be 42 playable characters in Mario Kart 8 Deluxe. This includes the six characters that were introduced in the DLC for Mario Kart 8 as well as five characters that didn't appear in the original game: King Boo, Dry Bones, Bowser Jr., Inkling Girl and Inkling Boy. If you aren't familiar with those characters, just look for the faces in the image above with a "New!" speech bubble floating next to them.
The Nintendo of Japan site also shows off all of the items that will be featured in the game: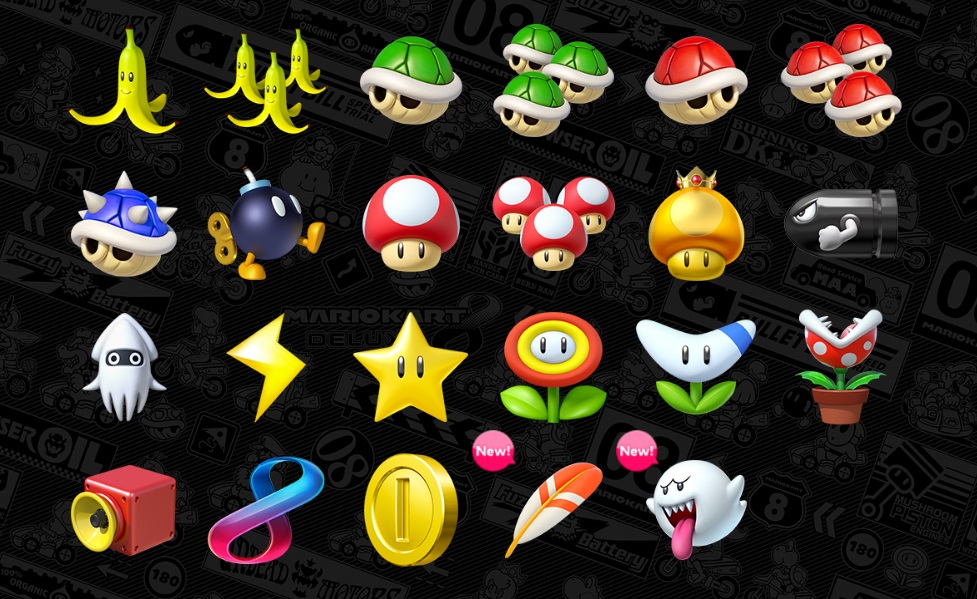 In addition to the 21 items that appeared in Mario Kart 8, the Deluxe edition will also bring back two popular items from previous games in the Mario Kart franchise: Boo, which steals items from other racers, and the Feather, which allows racers to jump above obstacles in the game's new and improved battle mode.
While remasters and remakes aren't always worth getting excited about, Mario Kart 8 might benefit immensely from a second edition. The Wii U game was so close to being great, but fell short in a few key areas that Mario Kart 8 Deluxe appears to solve, especially when it comes to the battle mode.
Mario Kart 8 Deluxe will be available for the Nintendo Switch on April 28th. If you want to save a few bucks, you can preorder the game from Amazon right now and save 20% on the retail price which it ships.