I knew I had a choice to make this past weekend. I would be dedicating a couple of hours of my time to one of the many cinematic universes that are vying for our attention. But it really wasn't much of a choice between watching Extraction 2 on Netflix or The Flash in a theater. The way I see it, the former is more exciting, given that it has a future. And let me tell you this, Extraction 2's stunning one-shot scene convinced me I had made the right decision.
Also, my first thought was that seeing the scene on a big screen in a theater would be even more amazing. But I quickly dispensed of that thought as I realized that Apple's Vision Pro spatial computer would be the place to watch this scene. You feel like you're in Extraction 2, running alongside Chris Hemsworth R ake to break a family out of prison. Mind you, some mild spoilers will follow below.
I say mild spoilers because I'm not going to tell you what happens in Extraction 2 and how the new movie picks up after the first installment. Suffice it to say that Extraction 2 might just be the John Wick alternative we need now that we're done with chapter 4 in that action-packed universe. Also, you can read our Extraction 2 review right here.
Moreover, I will not spoil the Extraction 2 one-shot scene because I can't remember it. That's a strange claim to make. What I mean is that I do remember what happens, but not the specifics. Also, trying to detail the action will make it sound a lot more boring than it is. But I will say that my focus was on the stunning camera work that sends your heart racing with every twist and turn.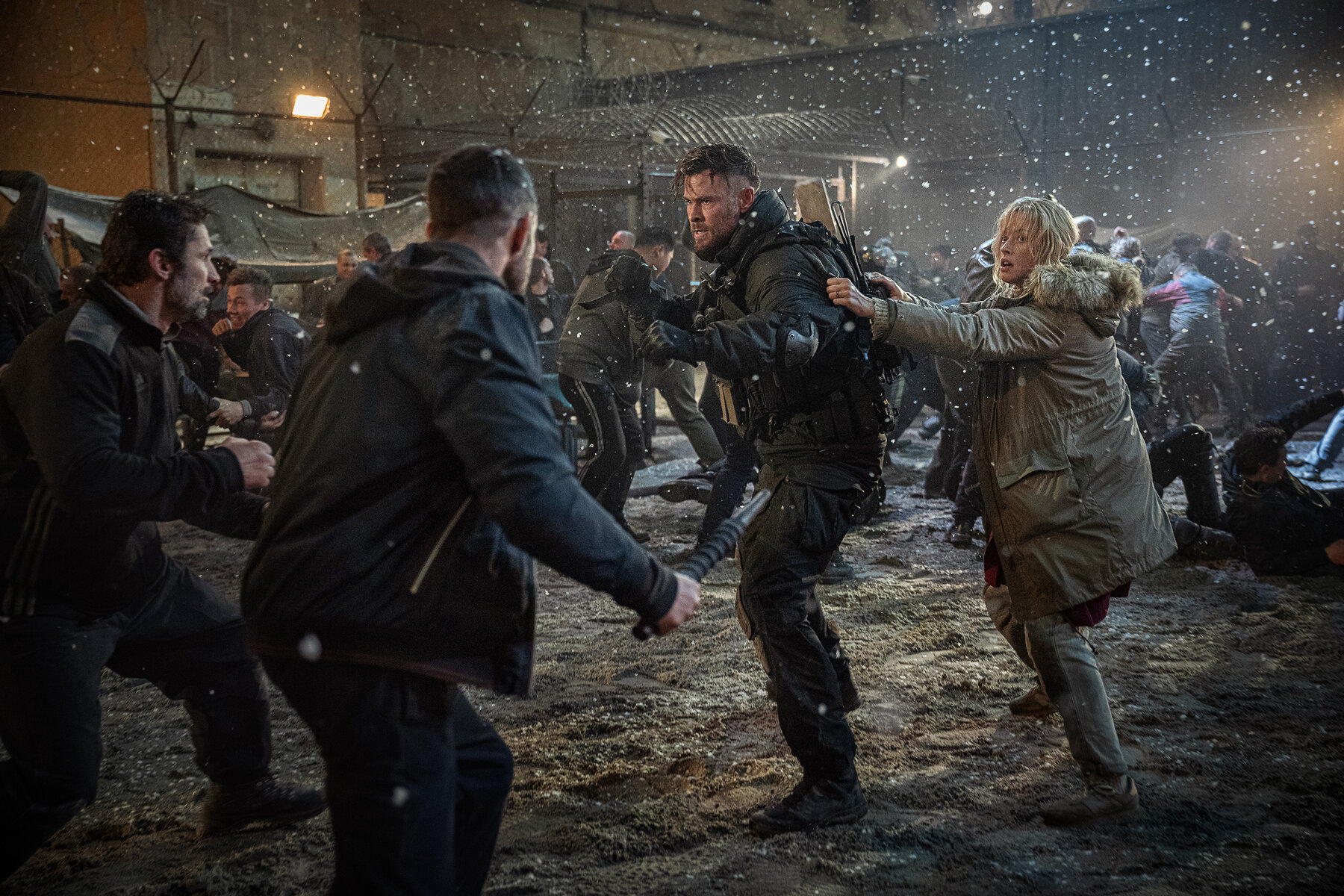 For roughly 20 minutes, it feels like a very long, difficult-to-film one-shot scene. The camera moves brilliantly around the action to capture everything from angles you didn't think possible.
I said before that it feels like you're a member of Rake's team, but that's not entirely correct. Sometimes, it feels like you're controlling the protagonist, like in a premium third-person shooter game. In others, you're like a fly on a wall, watching everything and keeping up with the action. Well, I don't think a fly would survive any of that.
From start to finish, we have massive action sequences in a prison, including a mind-bending fight in a courtyard where everyone is your enemy. And where Chris Hemsworth's character's arm is briefly on fire. And that's how he's fighting the other on-fire characters.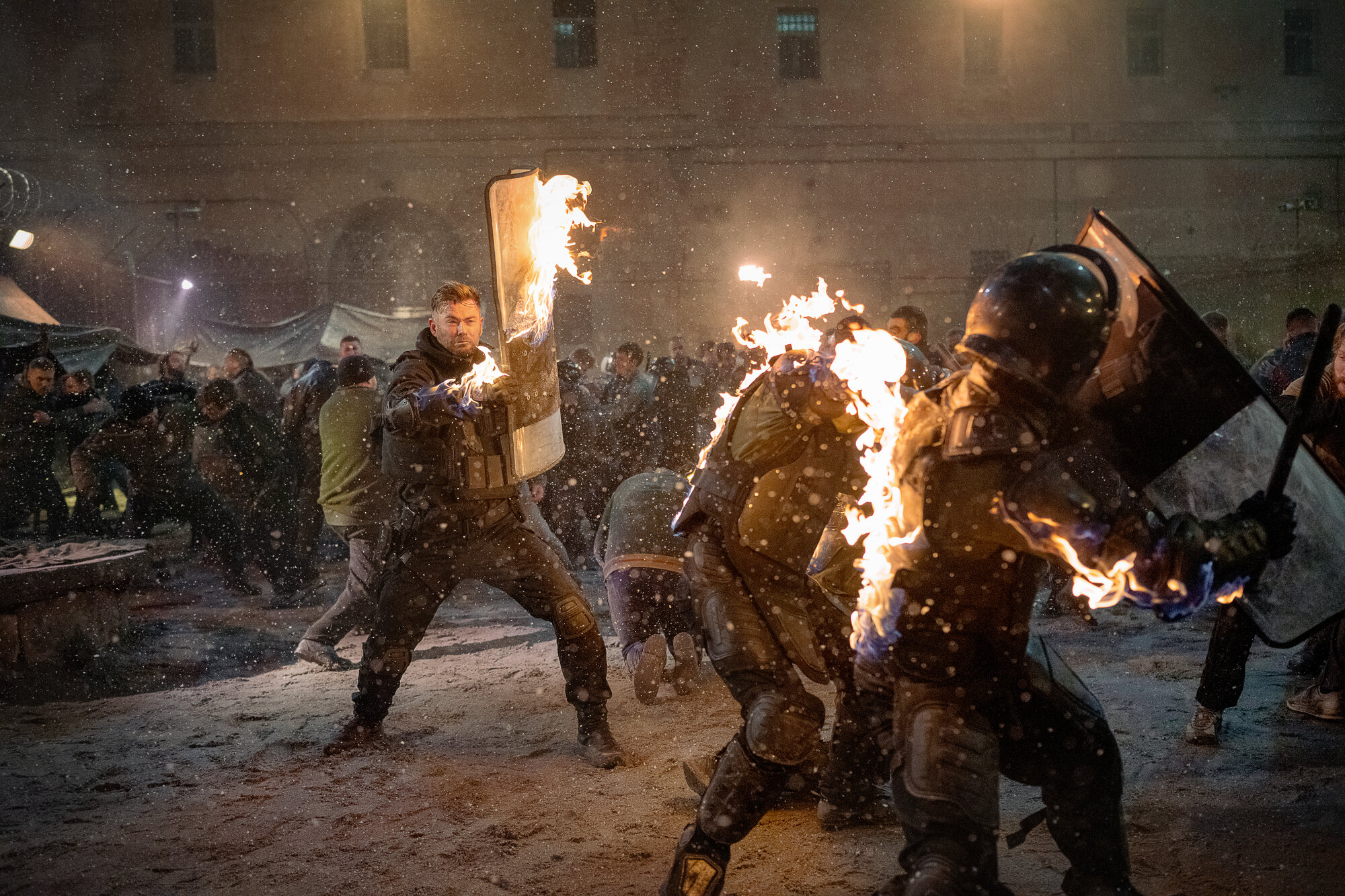 You get a car chase where the point of view changes continuously, and it feels like a tiny drone (remember the fly?) is moving around the cars and bikes and getting into the vehicles for cover. Then it all ends with an epic firefight on a train that involves many enemies and a couple of helicopters. Because of course the bad guys have helicopters. Well, had helicopters.
This amazing Extraction 2 one-shot easily tops anything similar in other movies. John Wick 4 has a brilliant one-shot scene of its own, which I caught in a theater. But I think Extraction 2 just wipes the floor with that.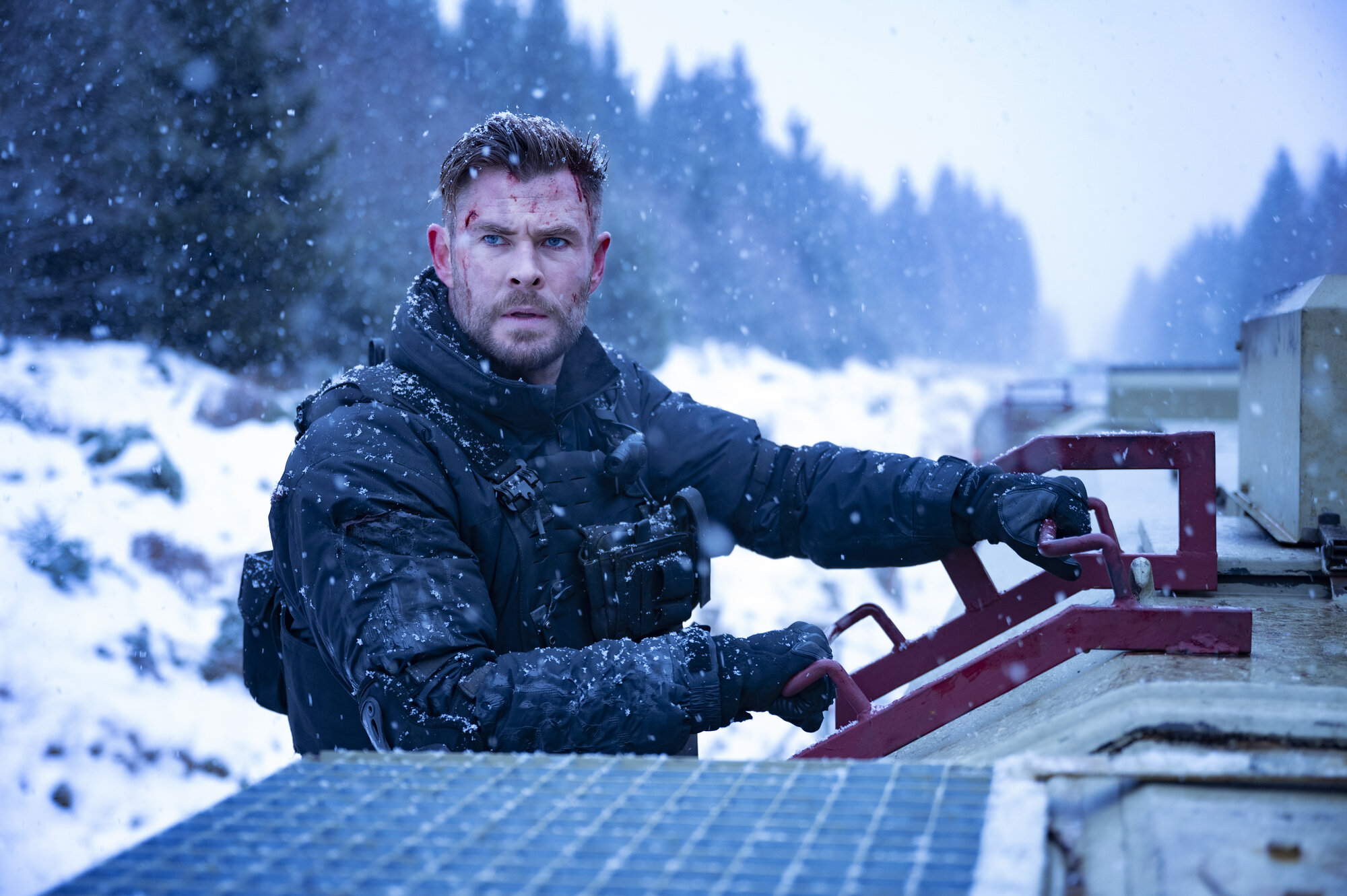 But the best way to rewatch these 20 minutes of action will be the Vision Pro and other high-end spatial computers like it. Imagine putting the glasses on, dimming the reality part, and hitting play. You will feel like you're moving with the characters. Come to think of it, such experiences make me worry about Vision Pro's ability to induce nausea. But I digress.
Extraction 2 will have a sequel on Netflix. And I can only expect similarly impressive camera work from it. And with the arrival of the Vision Pro, I wouldn't be surprised if more moviemakers would imagine shooting similar one-shot scenes that will feel great in theaters, but even better at home, in mixed reality headsets.
I now need a Netflix documentary to explain how they shot the amazing Extraction 2 one-shot action scene.