As obsessed as I have become with KOF'98 UM OL from last week's selection of free iPhone games, I have a feeling that I'm going to have to take a break to check out some of this week's free offerings. Art of Conquest is especially intriguing, mixing elements of open world RPGs and strategy games like Clash of Clans. And I can never stop myself from playing a crane game. Especially a free one.
Art of Conquest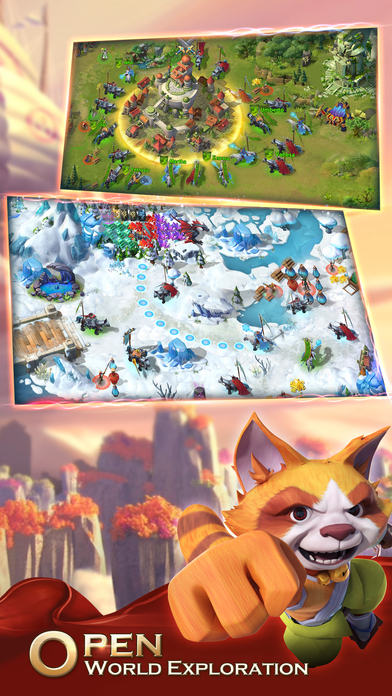 Explore a huge magical world!

Besiege enemy strongholds to expand your kingdom, slay nefarious dragons with a band of legendary heroes, and challenge players around the world to epic real-time battles!

FEATURES

● CHALLENGE your friends to thrilling real-time duels
● COMMAND hundreds of individual troops on a single – breathtaking field of battle
● SUMMON dozens of mythical heroes, each endowed with powerful abilities
● CHOOSE from five mighty races to raise your army
● BUILD your stronghold and besiege the enemy
● SIX embittered kingdoms strive to survive
● EXPLORE the beautiful, hand-crafted world of Nore
● DEFEAT evil bosses and loot unfathomable rewards
Download Art of Conquest free on the App Store
---
B – The Game
B is a game about a man on a bench with a bee on a string.

How to play:
Tap left and right to swing.

B Quick
B Careful
B Happy
Download B – The Game free on the App Store
---
Dr. Darkness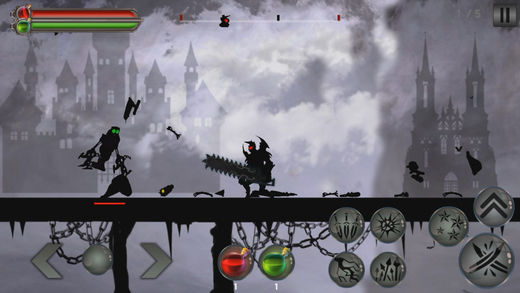 The black magician hits the ashes and has whispered his magical words. With a frightening sound, the sun began to be covered with dust clouds. The darkness and shadow have begun to take over the whole world.

– Best side scrolling game.
– Hack and slash RPG
– Dark and shadow theme
– Dark monsters
– Dark Dragons

Dr Darkness a superhero.

The dark and shadow sorceress condemned the world to darkness and cursed the light. To protect the darkness, he began to produce creatures with special powers of his own and landed in the dark. The landlord's soldiers had to be destroyed and the landlord to die so that the world could regain the light and see the sun.

There was only one person able to do this, the brave warrior named the Dr. Darkness Thanks to the light magic on the worm, he had the talents to fight the monsters of the darkness and the creatures that hid in the shadows.

The superhero, known as the shadow of the darkness, went after the black magician with his charmer and special magical powers but would face hundreds of different enemies and difficulty levels waiting for him.

The Shadow of the Dark will impress you with impressive graphics, spider dungeons and different visual and sound effects. You will not be bored at all with different compositions and scenarios in every episode. As the divisions and creatures become stronger, you may increase the attacking and defend the power of your shadow cast of darkness. You can get special attack effects that can fight against black growth, and you can fight the shadows with life and magic potions.

More than 100 sections,
A different gaming experience in the spider dungeon,
More than 10 section maps,
Impressive sounds,
The graphics that will amaze you,
Importer visual animations and effects,
A great gaming experience,
Scenario-based gameplay,
Daily gifts and bonuses,
World ranking
Download Dr. Darkness free on the App Store
---
Fancy Cats Solitaire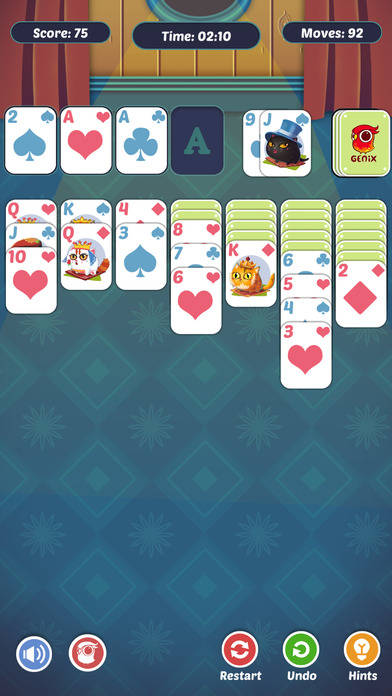 Train your brain with this challenging Fancy Cats Solitaire game. Solitaire is a top notch classical card game that uses a deck of 52 playing cards. You have to place the cards in the right order to complete each challenge. Never feel alone again as adorable cats join you in this single player game.

Features:

– Cute and beautiful graphics
– Play solitaire with adorable cats
– Simple interaction: tap and drag to move the cards around
– Simple and addictive gameplay
– 2 game modes: Easy and Hard
– Does not require an internet connection
Download Fancy Cats Solitaire free on the App Store
---
Flick Heroes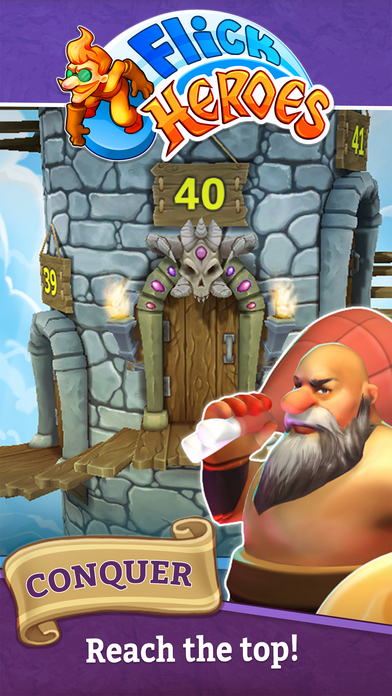 Climb the tower and battle the hordes in this exciting new RPG. Flick Heroes features fun and fast combat. Simply flick and unleash mayhem!
Collect and level new characters.
Can you get them to the top?

Features:
– Fast and fun gameplay
– Over 150 hand crafted levels
– Unique heroes, each with special abilities
– Discover epic loot to upgrade your heroes
– Level up abilities for new ways to play
– Hordes of enemies to take down
– Ham.
Download Flick Heroes free on the App Store
---
Pocket Claw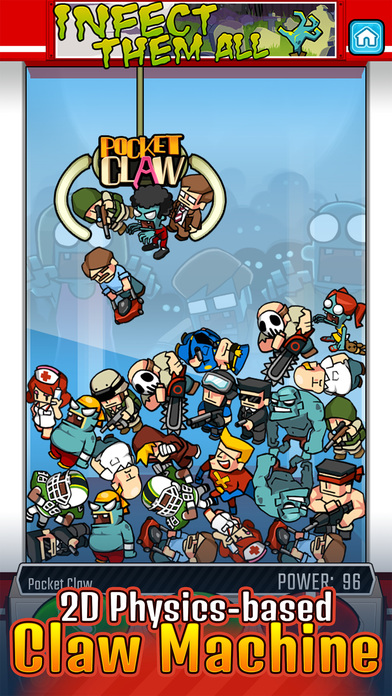 Introducing the free claw machine, Pocket Claw from Magic Cube!
The characters of the popular games of Magic Cube are appeared as a toy in the Claw Machines.
Meet and Collect them using various claws on various types of claw machines!

– 2D Physics-based
– Cute 2D graphics : Easy and fun to play for everyone!
– Magic Cube's game themed claw machines
– 10 different types of claws
– More than 150 cute toys to collect
– 11 special prizes : Collect all the toys for each machine to win special diorama bases!
– Make your own diorama with toys you've collected
– Share your dioramas on Facebook or Twitter!
– Many more machines to come in future updates
-Support iCloud Save & Load.

*Machines list
Infect Them All : Zombies
Infect Them All : Vampires
Amidauji Knight
The Lord of the Roads
The Lord of the Rush
Fantasy Puzzle Saga
RPS Saga
Tapmon
Very Bad Company
God Strike
Flying Doggy
Download Pocket Claw free on the App Store
---
Simple Knights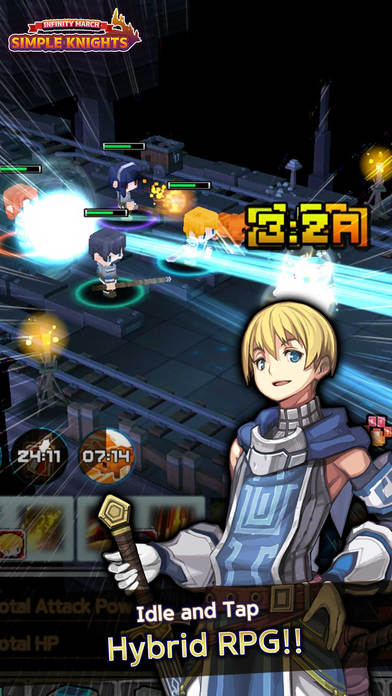 Story

The warrior who is named 'Nehmo' gets a loan to make his mercenaries to earn much money in the war.
But, due to the invasion of Devil and his soldiers, all countries stop fighting and work together.
It gets harder to get a loan due to the lack of jobs to do.
However, it could be another chance.
Let's head to the base of our enemies and take treasures!

Game Features

Enjoy a fun RPG easily and anywhere!
Classical dot graphics reborn as gorgeous 3D block graphics!
Dynamic camera angles and full avatars are the basics!
If you rescue cats during the game, it turns into a clicker game!
Collect hundreds of gear and items!
Download Simple Knights free on the App Store
---
SkyWolf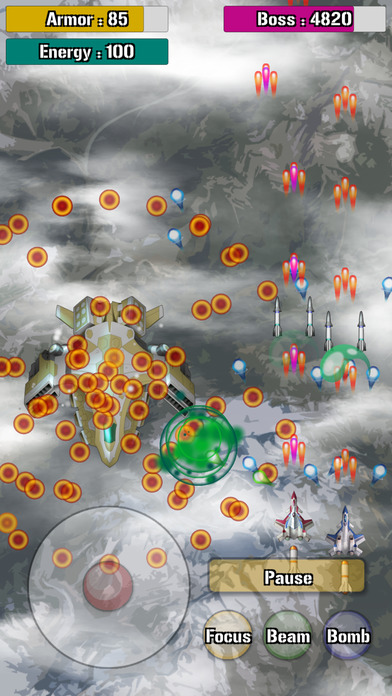 150+ Mission

5+ Style Mission
(Origin, Cooperation, Deja Vu, Sudden Death, Fever, …)

Season Rank Game
(High reward)

8+ Weapon
(Cannon, Machine Gun, Sidewinder, Tomahawk, Sparrow, …)

3+ Fighter Ability
(Focus, Beam, Bomb, …)

Various enemy fighter, boss, pattern…