Want to start your own taxi empire? Need a new collectible car game? Think Flappy Bird would have been better with basketballs? Well, you're in luck, because this week's selection of new, free games on the App Store will satisfy all of those needs and more. Just scroll down and start downloading.
Bouncy Hoops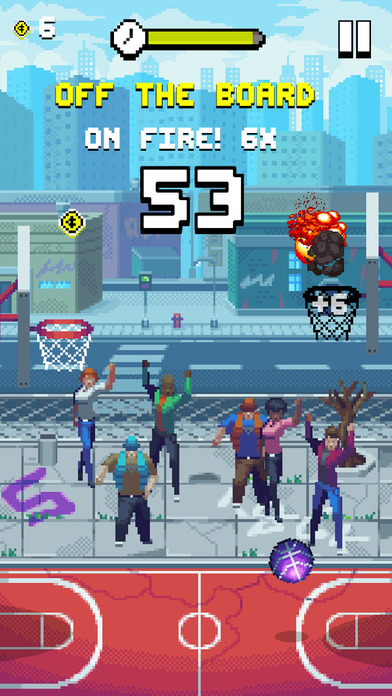 Bounce, shoot, swish and slam the rock to become king of the court!

Bouncy Hoops is a basketball game for all the street ballers and shot callers. The school yard ankle breakers and the downtown dagger shooters. No bricks allowed!

Can you get on fire and beat your chump friends before the buzzer sounds? Step up and see.

Features:

– Addictive one touch handles aka gameplay
– Over 20 balls to unlock
– Play in 5 unique locations
– Retro arcade style and sound
Download Bouncy Hoops free on the App Store
---
Crazy Taxi Gazillionaire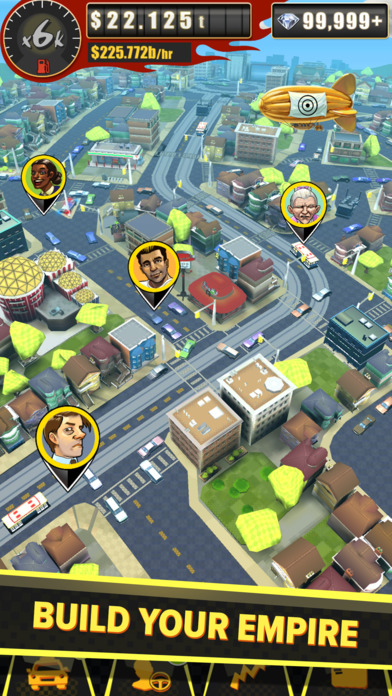 Let's make some craaazy money! Be the boss of your very own Crazy Taxi empire.

Prestige Mega Corp, a soulless ride share company, is ripping off your drivers to make corporate pigs rich. Fight the corporate machine and TAKE BACK the city! With just a cab, a cabbie and a dream build a fleet of cabs, amass untold wealth, and become the ultimate taxi tycoon!

In SEGA's all-new Crazy Taxi idle clicker just tap to unleash the mayhem. The more your driver's deliver, the more cash you make! The crazier they drive the faster you earn. And the more you earn the happier you will be. So let the good times roll.

Features killer tracks by The Offspring, "All I Want" and "Change the World"

CRAZY CABS, CABBIES AND CASH
– Buy, grow and upgrade your fleet of crazy cabs
– Hire and level up a cast of new and classic Crazy Taxi drivers
– Each driver has a favorite type of cab. Match drivers to cabs for extra bonuses
– Master multipliers to more quickly expand your routes across the cities
– Prestige your business for even greater wealth
– Fun and fast play sessions perfect for playing on the go or whenever you have time
Download Crazy Taxi Gazillionaire free on the App Store
---
KOF'98 UM OL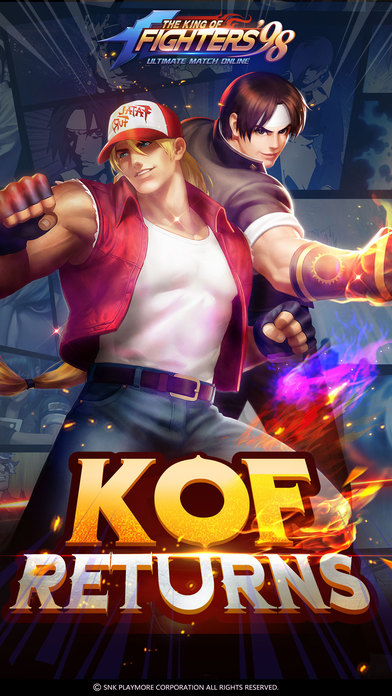 THE CULT FIGHTING GAME IS BACK!

Experience the adrenaline rush of classic KOF fights combined with the exciting & addictive gameplay of collectible card games! Choose from an expansive roster of classic characters straight out of the best SNK games, assemble the ultimate tag team and chain-up your fighters' special moves in battle to unleash devastating combos onto your challengers.

==Key Features ==

DECK BUILDING
Unlock, recruit and collect fighters from a roster of 70+, including fan-favorite Terry Bogard, Kyo Kusanagi, Iori Yagami, Mai Shiranui and many more. Select up to 6 fighters in your dream team, set them in formation, then get ready for a hell of a fight!

QTE COMBOS
Kusanagi Serpent, Maiden Masher, and Haoh Shoko Ken…unleash your fighters' incredibly powerful attacks at a tap of your finger. But with KOF98's unique QTE system, it takes the right timing and skills to chain up the perfect combo and KO your challengers!

RPG PROGRESSION
Train your fighters, upgrade their equipment and level them up to their maximum potential to unlock their most powerful passive and active abilities, and their deadliest attacks.

CAMPAIGN & PVP
Fight your way through the 70+-level campaign that follows the classic storyline of the games, and a multitude of PVE challenge modes. Then take on players from all over the world in a variety of PVP modes and tournaments, to eventually claim the real "King of Fighters" title!

AUTHENTIC KOF EXPERIENCE
All the classic fighters, battle arenas, iconic special moves, sound effects and even the Japanese voices from the original game. A must-play for the fans!
Download KOF'98 UM OL free on the App Store
---
Magic Quest: TCG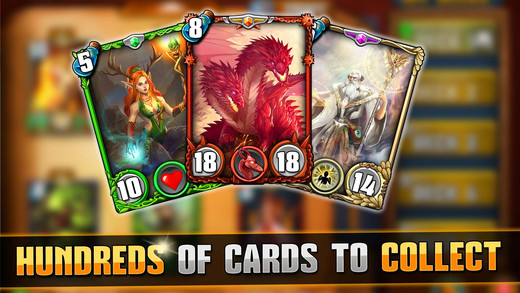 Welcome Summoner!

Create your Hero and summon minions to defeat your enemies in this Epic Adventure! There are tons of different classes to discover and an infinite number of different cards to collect! What are you waiting for?

– Create your preferred hero class such as Hunter, Warrior, Mage, etc…
– Gather and collect minions to summon on your battles
– Fight Cross-platform, real-time PvP battles against your friends or random players all along the world
– Fight through a never ending campaign, constantly updated and with awesome rewards!
– Create your guild
– Fight Raid Battles solo or with your guild mates
– Complete dungeons to get special awards

Magic Quest: TCG is a fantasy themed collectable card game which will bring you epic battles against the most feared enemies. With a wide variety of classes to choose and minions to summon while in battle, infinite fun gameplay awaits you and your friends! Play PvP, fight on Raid battles with your Guild mates, dungeons and more now!
Download Magic Quest: TCG free on the App Store
---
Monstergotchi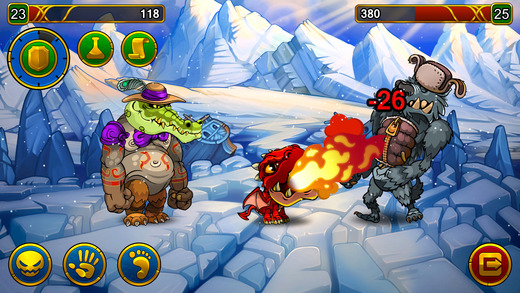 Monstergotchi is a unique story driven RPG with Online PVP Battle feature.

Create your custom monster from various body parts just like Frankenstein! Mix all kinds of legs, arms, head types and equip it with proper armor.

Explore the world in 5 chapters filled with epic loot to improve and refine your Monster until it becomes the ultimate warrior, ready to defeat evil lord Zaralor. Challenge other players in the arena and win daily rewards.

Will you become the ultimate hero?
Download Monstergotchi free on the App Store
---
Neighbours from Hell – Season 1
Creep around your neighbour 's house performing ever more elaborate tricks upon the unsuspecting resident.

As the star of a fantastic new TV show, cameras will track your every move as you set your fiendish traps. Your objectives are to create more and more disarray, increase ratings and maybe even winning prestigious awards. But beware of watchful neighbors and alert guard dogs; if they catch you then the show will be taken off air.

Key Features Neighbours from Hell (Full Version of the game) :
– 14 hugely varied episodes of anarchy
– Use stealth, skill and style to perform the perfect ambush
– Easy to use interface and controls
– Superb cartoon-style graphics
– Excellent soundtrack
Download Neighbours from Hell – Season 1 free on the App Store
---
SUP Multiplayer Racing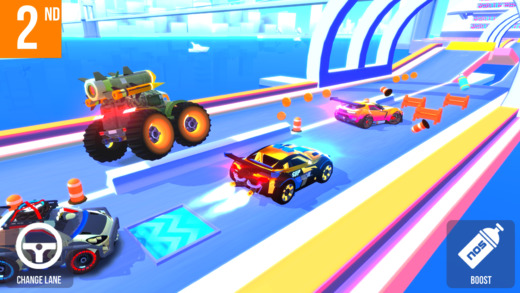 GEAR UP and make your engines roar for the craziest FREE MULTIPLAYER RACING EXPERIENCE!
Leave your rivals in the dust: drift, jump, blast off with boosters, and reach the finish line in one piece!

MULTIPLAYER, REAL-TIME RACING: CRUSH YOUR RIVALS
o Compete with up to 3 opponents from around the world on stunning tracks
o Smash others off the track and push your car to the limit! Boost, jump, and drift your way to victory!
o Have fun with emojis: give your rivals a wink as you fly by
o Bet on your victory to earn gems!

CUSTOMIZE AND UPGRADE YOUR CAR COLLECTION
o Personalize your cars with a wide range of skins
o Complete your collection of Muscle Cars, Monster Trucks, Rally Cars, Hot Rods, and more!
o Evolve your cars to unlock more upgrades (Brakes, Turbo, Tires…)

CREATE YOUR OWN RACE TRACKS
o Build your own custom tracks using the level editor
o Share them with the world and get upvotes to win gems

RISE TO THE TOP AND SHARE YOUR SUCCESS
o Invite your friends to compare your scores
o Share replays of your most insane races with the whole world!
o Earn achievements and climb to the top of the leaderboard
o Compete in special challenges and stunts to earn extra gems for upgrades
o New events added daily!