If you've ever tried Sony WF-1000XM4 wireless noise cancelling earbuds, you know that they're among the best earbuds that have ever existed. It's incredible that Sony managed to pack the best sound quality and the best ANC tech into these compact little earphones. The best comes at a price, though, and Sony WF-1000XM4 earbuds are very expensive at $280.
Now that the next-generation WF-1000XM5 model has been released by Sony, however, the WF-1000XM4 earbuds have gotten a big price cut. You can pick up a pair today for $227.49, and I highly recommend taking advantage of this deal. Or, if you absolutely have to have the best of the best, the newer Sony WF-1000XM5 earbuds have a small $11 discount in an alternative Amazon listing.
Apple AirPods Pro 2 have a $50 discount today, or you can get them refurbished at Best Buy for the same price, in case Amazon sells out. As for Apple's ever-popular AirPods 2, you can pick up a pair for just $99 on Amazon if you catch them in stock. If not, Geek Squad Certified Refurbished AirPods 2 are down to $89.99.
Still, Sony's ANC earbuds are widely considered to be the best of the best. If you're willing to spend a little more money, you really consider spending a bit more to get the upgrade.
Sony WF-1000XM4 price cut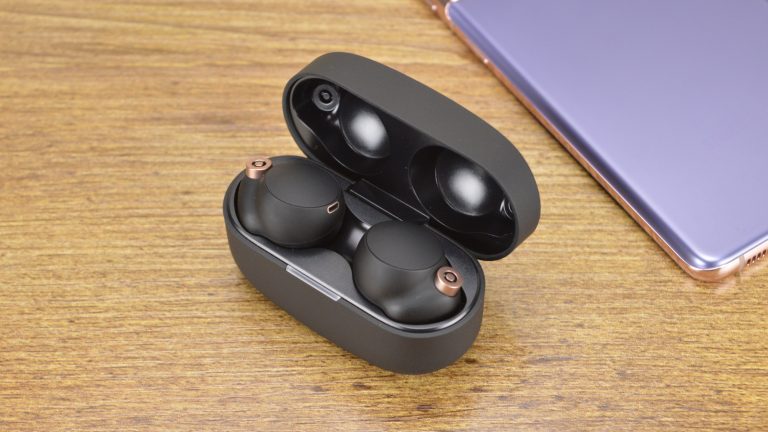 Just like the Sony WH-1000XM4 over-ear ANC headphones that were released a year earlier, Sony WF-1000XM4 noise cancelling earbuds somehow managed to improve upon the previous-generation model that was already staggeringly good.
Anyone who knows anything about the headphones market knows that Sony's wireless noise cancelling headphones are widely believed to be the best in the business. They combine class-leading active noise cancellation technology with phenomenal sound quality.
Sony outclasses all of its rivals, according to so many reviewers and consumers.
That was true with the previous-generation WF-1000XM3 in-ear headphones. And now it's true with the newer Sony WF-1000XM4 truly wireless noise cancelling earbuds. This big upgrade features key improvements in every important area.
Key improvements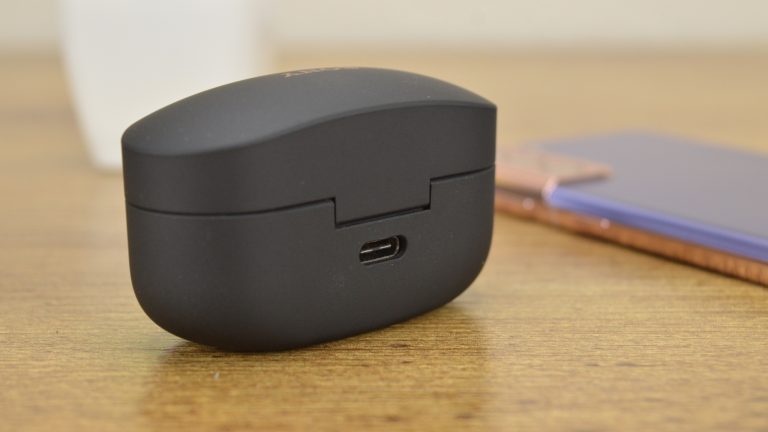 WF-1000XM3 headphones were already impressive. With that in mind, it might be difficult for you to believe that Sony somehow managed to improve upon them. But we saw the same thing in 2020 with the company's WH1000XM4 over-ear headphones upgrade.
Sony never ceases to amaze when it releases upgrades to its class-leading ANC headphones. Key WF-1000XM4 upgrades compared to the older WF-1000XM3 version include:
An all-new design that's 10% smaller
Better sound quality with new custom 6mm drivers
New Sony Integrated Processor V1
DSEE Extreme engine
New voice control features
Wireless charging case
IPX4 water resistance
The Sony WF-1000XM4 truly wireless noise cancelling earbuds have been hot sellers for months at Amazon. They retail for $280, but you can score a pair on sale for just $227.49 now that the new model has been released.
Speaking of the new model, WF-1000XM5 earbuds do pack some impressive upgrades as well. You can pick up a pair for $289 instead of $300, thanks to an alternative listing on Amazon that most people don't know about.
Still, the XM5 model is a tough sell when you can get WF-1000XM4 earbuds for much less.
Or, if you want great Sony wireless earbuds for even less, Sony LinkBuds S and LinkBuds are both on sale for $128. Check out the links below.