Prime Day 2023 was a huge success. Just take one look at BGR's big Prime Day deals roundup and you'll see how many remarkable sales there were on wildly popular products. BGR's team of deals experts helped readers save tens of thousands of dollars on the hottest products of the season.
Of course, Prime Day came to an end on July 12. Despite the fact that Amazon's big summer sale is technically over, there are tons of Prime Day deals that are still available right now. These deals might be around for another week or just another few hours — we have no way of knowing since Prime Day deals were all supposed to be gone already. What we do know, however, is that you should definitely take advantage of these sales while you still can.
Amazon said that hundreds of thousands of deals were available to Prime subscribers around the globe on July 11 and July 12. Our readers saved untold thousands of dollars on so many best-selling items. Now, however, most of the hottest deals have disappeared.
But thankfully, some of the best Prime Day sales of 2023 are still going now, even though Prime Day is officially over.
Sadly, many of the hottest sales among our readers are indeed no longer available. They were mostly Amazon gift card deals that let people score some free money for Prime Day. Thousands of our readers took advantage of those terrific deals, so we hope you didn't miss out.
Also, every single one of Amazon's Prime Day deals on Amazon devices has ended. That has never happened before since Prime Day first started in 2015. Until now, there have always been a handful of Amazon device Prime Day deals that stuck around for at least a week or two.
But thankfully, we also have plenty of good news. Several of the best-selling products are still discounted now, even though Amazon's big sale ended. What's more, there's a big difference between Amazon's Prime Day deals from mid-July and these leftover Prime Day deals. Instead of only being available to Prime members, all of Amazon's remaining Prime Day deals are now open to everyone!
In this roundup, we'll show you all the best leftover Prime Day deals that are still available on Amazon's site.
Our favorite Prime Day deals you can still shop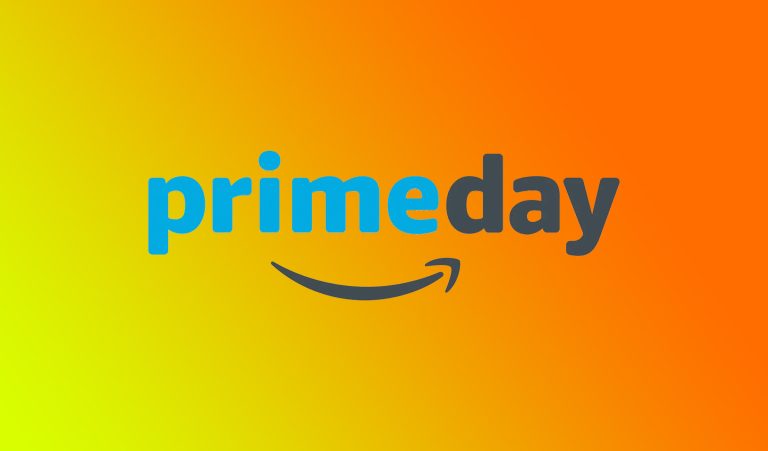 At the very top of the list, we have a handful of Prime Day deals that our readers went nuts over.
First, Apple's beloved AirPods Pro 2 are still on sale with a huge discount that slashes them to just $199. That's $50 less than you'll spend if you buy them at the Apple store.
Also of note, AirPods 3 are back in stock after briefly selling out, and they're discounted. The only bad news is that they currently cost $9 more than they did during Prime Day. They were on sale for $139.99, but now they're $159 on Amazon.
It's the same story with AirPods 2. Amazon was offering them for $89.99 on July 11-12, and now AirPods 2nd-Generation are available for $99 instead. That's a 23% discount off of Apple's $129 retail price.
Those are both still great prices despite the fact that they're not exactly the same as the deals we saw during Prime Day.
There are a few other Apple deals from Prime Day that are still around, too. Examples include AirPods Max with a $72 discount that drops them to $469.99.
You can also save 10% on AirTag 4-packs, or get the powerful M1 MacBook Air on sale for just $749.99. That matches the all-time lowest price for the MacBook Air, and AirTag 4-packs are $0.50 more than their Prime Day price!
Plus, the best-selling 10.2-inch iPad is still down to $279 instead of $329.
You can find so many more leftover Prime Day deals on Amazon's deals page, but we're still going to cover more of our favorites.
More Prime Day deals are still available
The deals listed above were all best-sellers among our audience. There are plenty of other Prime Day sales that are still available now, and many of them are almost as popular as the ones noted above.
Below, you'll find a list of the best Prime Day deals that you can still get today.
And if you want to find some more Amazon deals that are available right now, we've got you covered.
You definitely need to check out our roundups of the best Apple deals, Apple Watch sales, and the best laptop deals available right now. There are huge discounts available on so many best-selling Apple devices.
On top of that, be sure to tune in daily to the BGR Deals channel, where we share all of our favorite sales each day.
---
More Prime Day 2023 coverage
Amazon Prime Day 2023 includes hundreds of thousands of deals that are exclusively available to shoppers who subscribe to Amazon Prime. If you're not already a Prime member, you can sign up for a free 30-day Amazon Prime trial and shop all of these great Prime Day deals for free.
Here's some more coverage from BGR that you should check out to see all the best Prime Day 2023 deals: