We're just two days away from June, which means warmer weather and sunny skies are right around the corner. Until then, why not stay inside and download a bunch of free apps to keep you occupied? We've got a selection of ten paid apps gone free below, but if you act fast, you might be able to download a few of yesterday's free apps as well before the sales end.
These are paid iPhone and iPad apps that have been made available for free for a limited time by their developers. There is no way to tell how long they will be free. These sales could end an hour from now or a week from now — obviously, the only thing we can guarantee is that they were free at the time this post was written. If you click on a link and see a price listed next to an app instead of the word "get," it is no longer free. The sale has ended. If you download the app, you will be charged.
Find My Car
Normally $1.99.
Have you often forgotten where you left your car?
Or received an unnecessary parking fine?
Then "Find My Car" is the perfect app for you!
As with "Find My Car" you will relocate your car without any stress or you will be reminded of when your parking ticket runs out, for example.

App overview:

-Save parking position by means of GPS
-Make additional corrections via Drag&Drop
-Share parking position with other Find My Car users
-Calculate and display route between your current position and parking position (optional: Maps, Google Maps, Navigon)
-Compass Feature
-Save photo
-Possibility to set a timer for an elapsing parking ticket
-Add memos to be able to assure parking level including parking position or other parking information in a multistory car-park.

Special features:

Share functionality
If you share your car with other people and you would like to inform your partner or passenger of the whereabouts of your car you can do this very easily with the Share function directly from the app.

Alert for elapsing timers
If you have set a timer, the app reminds you after expiry via Push notification that your parking ticket/timer has run out. This even works when the app is closed.

Save photo
You can take a picture of your parking position and save it. This way you can find your car even more easily.

Advanced route guides
If you would like to have a route calculated to your car you will be constantly updated in real-time on the distance and the approximate arrival time.

Compass Feature
With the help of the compass function, you can find your car quickly and easily. The map will directly show you what direction you are looking in.

Spot-Me feature
By clicking on the Spot-Me button you never lose track on the map and you will always know exactly where you are.

Offline function
When you have set your parking position once, it is saved on the device and you can then completely close the app. Upon reopening the app, the saved parking position will be displayed again.
---
HiCalc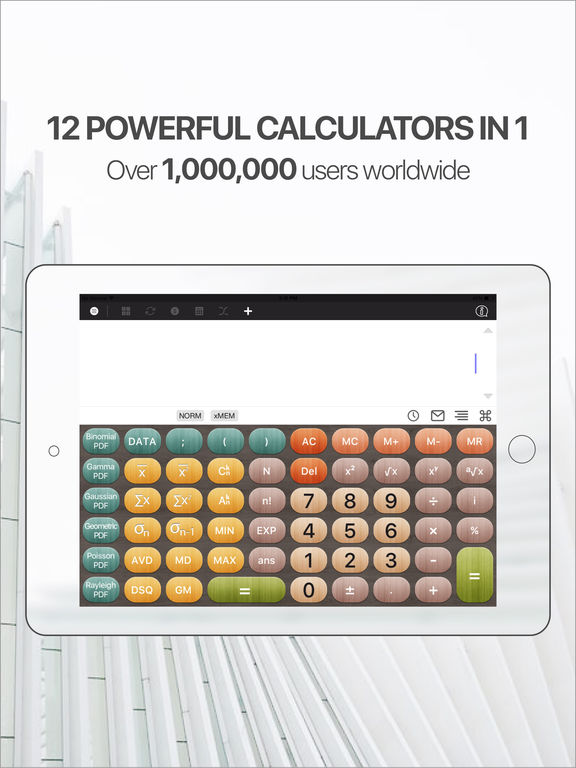 Normally $2.99.
HiCalc – Calculator for iPad free will make all your calculations become simpler than ever.

► Noteworthy
• RETINA ready!
• New! Biorhythm calculator
• Support three calculating modes: STANDARD, STRING and RPN
• Support precision to 31 digits
• Supports Complex numbers in STRING mode
• Powerful scientific calc with advanced fx: Differential, Evaluation, Integration, Product, Root-Finder…
• Support Extended Memory for deep calculation
• Expression history up to 135 items
• Sending data from Ext-Memory & History list
• Copy & Paste support
• Intuitive interface & No ADs

► Features:
• Multi-line LED-Calculator
• Smart input which allows input of complicated expressions
• Show expression as normal writing mode @ very useful for students
• Supports both USA and EUROPEAN styles for date and numeric separator
• Advanced RPN mode with Stack viewer and functions: DROP, SWAP, ROLL, DEPTH, PICK, OVER, KEEP, LAST, CLEAR

► Scientific calculator: sin, cos, tan, deg/rad/grad, Pi, sin-1, cos-1, tan-1, sinh, cosh, tanh, log, ln, sinh-1, cosh-1, tanh-1, Dec->Deg, Deg->Dec, XY->R, Random, nPr, nCr, Differential function, Evaluation function, Integration function, Root-Finder and Product function, Greatest Common Divisor, Least Common Multiple, Fibonacci function…

► Tip calculator
Easy & funny to use.

► Biorhythm calculator
How are you today? How is your health factor this week, next month, next year? Biorhythm calculator will show you health factors as : physical, intellectual, intuitional and also emotional factor.

► Constants Library
The Constants Library includes 1500 constants from Mathematics, Physics, Solar System and Element e.g: Avogadro number, Faraday const, Coulomb const, Gravitational const, Stefan-Boltzmann Const, Speed of Light, Euler constant…

► Necessary functions for your popular daily calculation:
• Currency Converter
• Unit Converter
• Date – Time
• Finance

► Engineering & Finalcial Calculator:
• Graph
• Statistics
• Equation Solver
• Finance
• Base Conversion
---
Infinity Dungeon Evolution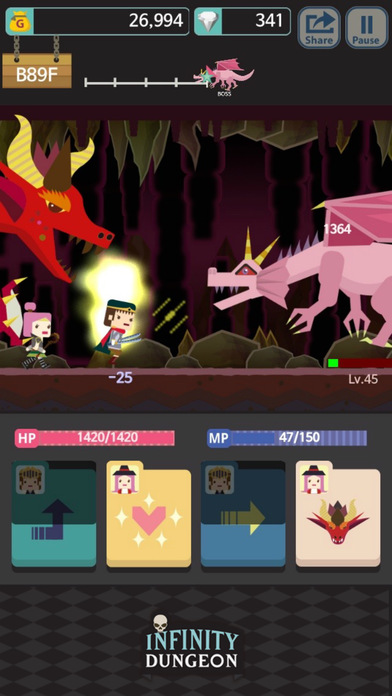 Normally $0.99.
Gold Mine Dungeon RPG! Infinity Dungeon Evolution – Mystery Portal! Season 2!
A game that players of all ages can enjoy! Fun guaranteed!
A hidden dungeon is discovered at last.
What is happening in the dungeon?

Conquer the dungeon with special attacks and magic and become rich!

Various enemies and dungeons…
Witty dialogues, engaging story… and a twist!
Endless gold…

You can enjoy this awesome game with your one hand at any time!
The best kill-time game ever!

Infinity Dungeon will keep you satisfied as long as you have your smartphone with you.
Download Infinity Dungeon Evolution
---
InstaWeb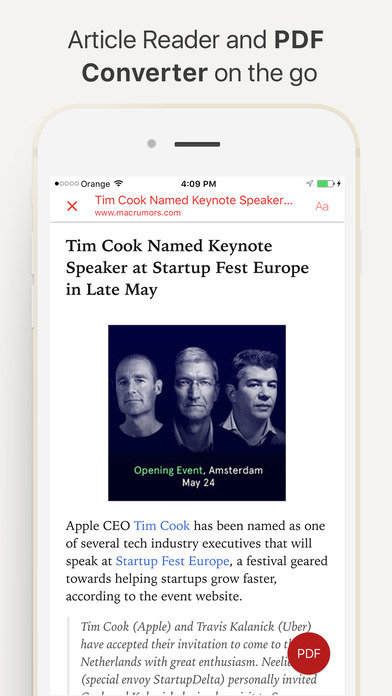 Normally $1.99.
InstaWeb is a powerful tool for iPhone and iPad to convert any website to PDF very fast and easy. InstaWeb also features a clutter remover to create clean and ready to read PDFs. A must have tool for students, teachers, and professional users who save online articles for offline reading.

With InstaWeb you can share your PDF via email, Dropbox, SkyDrive, Google Drive. Also, you can print your file using an AirPrint compatible printer.

Features:

+ WEB TO PDF CONVERTER – SECURE +
Convert any website to PDF using the built in browser. Everything is done inside the app, you don't have to worry about privacy or external servers.

+ FOLDER ORGANIZATION – OFFLINE STORAGE +
Save every PDF on your device. Organize them using folder structure.

+ REMOVE CLUTTER, FOCUS ON READING +
InstaWeb features a clean reading view to enjoy your favorite articles or online magazines. Also, you can convert your clean article to PDF for offline reading!

+ IN-APP BROWSER +
You can preview the webpage using the in-app browser. You can also use bookmarklet in Safari to send to article to InstaWeb.

+ SHARE, SAVE AND PRINT +
Share your PDF via Email, Message, Dropbox, Google Drive via Open in

+ IN APP PDF VIEWER +
You can read your PDF within the app using the built in PDF Viewer.
---
Interactive Tutorials for iOS Development
Normally $4.99.
– Learn Xcode by tap-dancing!!!
– Tap, double tap, long press, drag and drop, shortcuts, just like you are learning on the real Xcode!
– More effective and funny than just watching the videos or reading the books!
– Yes! It's not a bunch of theory, it's a complete interactive training package on the newest version of Xcode, which take app to a whole new level!

WHAT IS INTERACTIVE TUTORIALS FOR XCODE?

INTERACTIVE TUTORIALS FOR Xcode brings you simple, funny, interactive learning app for Xcode5. The app teaches you about each of the features of Xcode5 and show you how to use them in detail. With candid, jargon-free advice and step-by-step guidance, you'll get everything from the core aspects of working to advanced techniques for refined workflows and professional results. It's like having your own personal tutor teaching you the newest version of Xcode. You'll learn how to express yourself and create great Apps quickly and directly! It's the first and only app to bring the whole process together in such a clear, concise, and interactive way. There is no faster, more straight-to-the-point, or more fun way to learn Xcode5 than with this app.

In addition to the Interactive-Mode, app supoorts the Inspector-Mode, it converts the app to be 8 hours video tutorials, a great added value!
Download Interactive Tutorials for iOS Development
---
Island Escape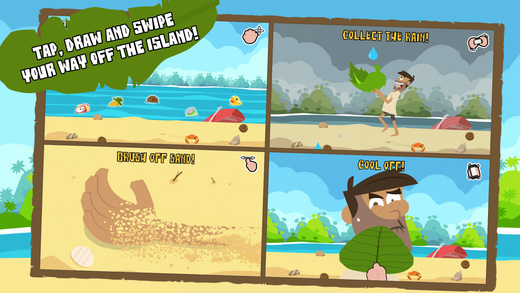 Normally $1.99.
You wake up stranded on an island!

Can you figure out how to survive the challenges the island has in store for you? Master wacky moves in lighting quick micro-games designed to test your speed and wit! Bring your best moves and dive, slap and chop your way through this crazy action-packed game!

***Features***
– Tons and tons of unique minigames!
– Swipe, tilt, draw, shake and tap your way out of wild situations!
– React quickly for new high scores!
– Earn stars to unlock more levels!
– Quirky visuals and an upbeat soundtrack!
---
Pie Time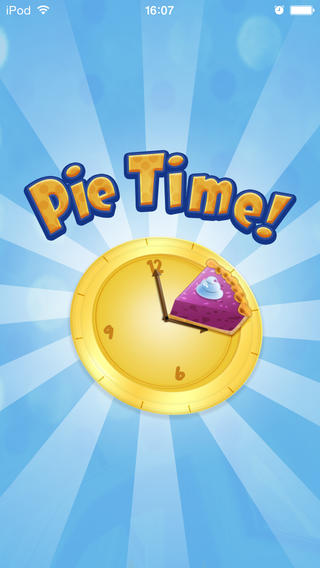 Normally $4.99.
Pie Time™ is a clock app that helps kids – and their parents -make time management easy as pie!

Pie Time helps kids and adults stay on track by showing how a slice of pie for a given task gets eaten away over the passage of time.

The ability to see how much is left in the slice helps kids to understand what "We're leaving in 5 minutes" really means.

Check out the video demo at:
Video Demo at: http://www.youtube.com/watch?v=RAXJllPbDY4

Simple Instructions:

1. Click the "Add a Slice" icon.
2. Drag the handles to set start time, end time and duration.
3. Touch the clock face to hide icons and fill the screen.

Optional:
4. Touch the slice color to edit the slice.
5. Touch the color again to open slice settings where you can set the slice name, time, colors, sounds and frequency.
6. Click the Today's Pie chalkboard icon to see a list of set slices.
7. Double click a number on the clock face to set and save slices for later hours.
8. Review Pie Time and help spread the word to parents and kids who may benefit from a fresh and delicious method to help manage time.
---
Pin Points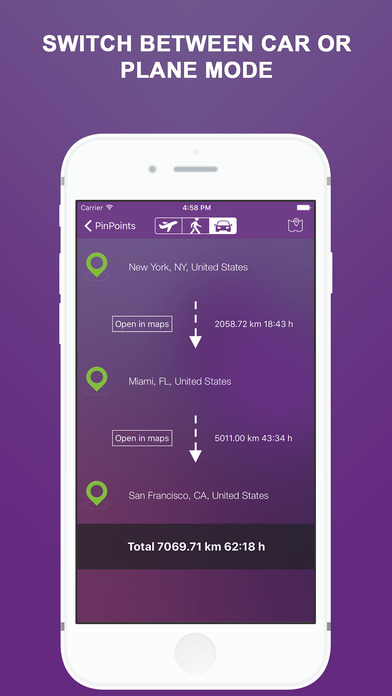 Normally $1.99.
Do you want to know the distance to the South Pole? Do you want to plan your next trip and do you want to know and save which places you want to visit and how much distance lies in between them? Or are you rather interested in the distance between two cities? Then you are on the absolute right track with this app.

PinPoints enables you to measure quickly and easily the distance between two randomly picked points. You can calculate the distance beeline as well as for your car route. This app is the perfect navigation support, which can be from great benefit for the private and the corporate use.

Features:
▸ Choose between four location determinations
▹Current location
▹Choose on the map
▹Address
▹Contact
▸Selection of any number of points
▸Navigation between 2 points
▸Naming of trips
▸Your trip history
▸Offline memory
▸Visualization of beeline/car route
▸Data in Miles or KM, as needed
▸Easy to use
▸Simple and lucid menu

Selection of any number of points
It doesn't matter how many points you choose, PinPoints calculates every single route between them. At any point you can go back and alter the calculated route.

Multiple location determination
You can choose between three different location determinations: your current location, a random spot on the map, or by choosing an address.

History of your trips
After you have planned and calculated your route you can find it under history and administer or name it there. Beyond that you can change the order of your trips in your History and erase the ones you no longer need.

Naming of trips
You can name your routes/trips and administer them as you wish.

Visualizes beeline or car route on the map
If you choose the desired locations the beeline or car route will be shown immediately.

Data shown in KM or Miles
The measurement can – according to need and location – be shown in Kilometer or Miles.

Simple and lucid menu
It cannot be easier: just a few clicks are between the user and the desired route, which will be shown immediately on the map.
---
Ronaldinho Sports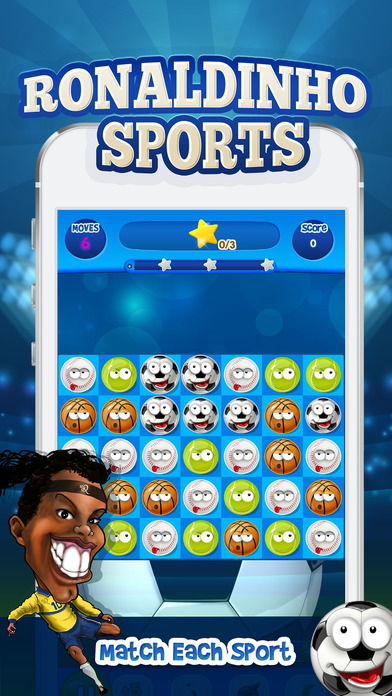 Normally $0.99.
The Official Match Game of Ronaldinho!

Match Three or More Balls of the same Sport and earn unique boosts with special matching combinations. Play Challenging Levels with various obstacles. But MATCH CAREFULLY – it's not so easy when you have limited moves or have to race against the clock!

Ronaldinho Sports ™ Features:

● Stunning Graphics and Unique Gameplay
● 100 Levels to Play
● Numerous Boosters and Obstacles to keep you playing
● Easy and Fun to Play but Challenging to Master
● Connect to Facebook to Play Against your Friends!
---
Triumph
Normally $1.99.
Journaling made easy and effective. Guided journaling sessions with Tria, your virtual human companion. Journaling helps you have a better connection with yourself, reduce stress, improve problem solving, and drive personal and professional growth in less than 5 minutes a day!

FEATURES
Easiest Journaling App – Our state of the art technology means that journaling is easier and more helpful than ever before! Tria, your virtual human companion, will call you at times you have specified, and will prompt your journal entry responses.

Beautiful Interface – Easy to use interface, designed with you in mind. Easily access your stored journal entries, and navigate through our beautiful screens.

Reminders – schedule your journal calls directly in the app, so you'll never forget to journal again. Also, journal when it suits you.

Edit Your Journal – You can access your journal at any time and edit your responses. Look back and reflect on past entries with ease, using our super simple navigation.

Scientifically Backed – Our scientifically backed approach brings the practice of journaling to the 21st century.

Power Summaries – Get limited access to audio summaries of some of the best articles and other self-improvement resources. Full access with Premium and Ultimate packages.

Power Quotes – Get limited access to narrations of Power Quotes articles. These narrations take an inspiring quote, explore the different themes that the quote touches upon (e.g. Motivation), and then provide some actionable tools and tips. Full access with Premium and Ultimate packages.

Sync – Sign up for an account to sync your journal entries as well as purchases across multiple devices.