Whether you're looking for some new games to play, an app to build email newsletters or a note-taking app that doubles as a sketchbook, we've got you covered with today's selection of paid apps gone free for iPhone, iPad and iPod touch. If you act fast, you can snag some of Friday's free apps too.
These are paid iPhone and iPad apps that have been made available for free for a limited time by their developers. There is no way to tell how long they will be free. These sales could end an hour from now or a week from now — obviously, the only thing we can guarantee is that they were free at the time this post was written. If you click on a link and see a price listed next to an app instead of the word "get," it is no longer free. The sale has ended. If you download the app, you will be charged.
Bokeh Lens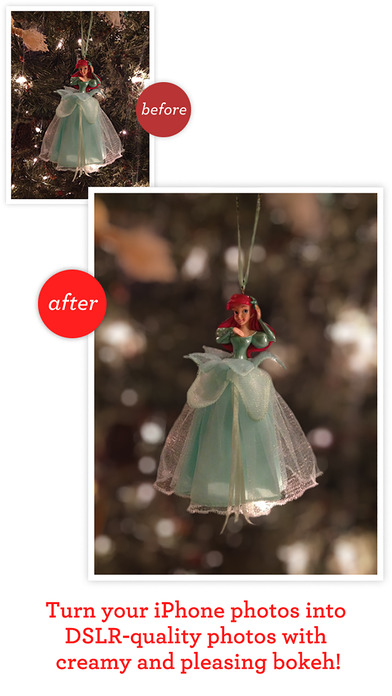 Normally $0.99.
Bokeh Lens will turn your iPhone photos into DSLR-quality photos with creamy and pleasing bokeh!

I love the portability of iPhone and being able to take snapshots everywhere. However, I miss the beautifully blurred background and bokeh effects that I can get using my DSLR camera. 'Bokeh Lens' for iOS will let you make the subject in your photo stand out by making the background blurred with natural-looking bokeh effects through the easy editing process.

Selecting the foreground area (area to be remaining as sharp) is the key factor to get the best possible result. The selection tool in this app was designed and developed to meet your detail-oriented editing needs. It will display a loupe (magnifying glass) when you zoom-in and try to select/deselect area. The loupe is very handy because otherwise you can't see the spot you're touching as your finger is blocking your view.

You can also adjust bokeh level (aperture) to control how much your photo's background should be bokeh-blurred.
---
Breezeblox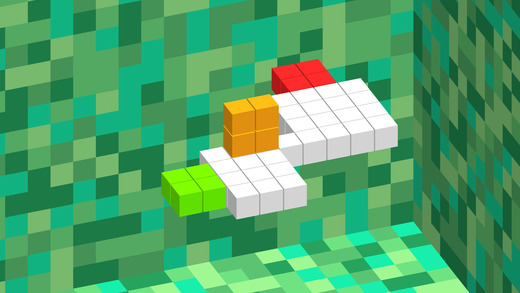 Normally $1.99.
Breezeblox is an addictive puzzle game where the objective is to reach the end cube without moving off the platform. Special cubes throughout the puzzles will trigger different actions on the platform to aid you with progressing. With 150 challenging puzzles to complete, your brain will be plenty busy.
---
Change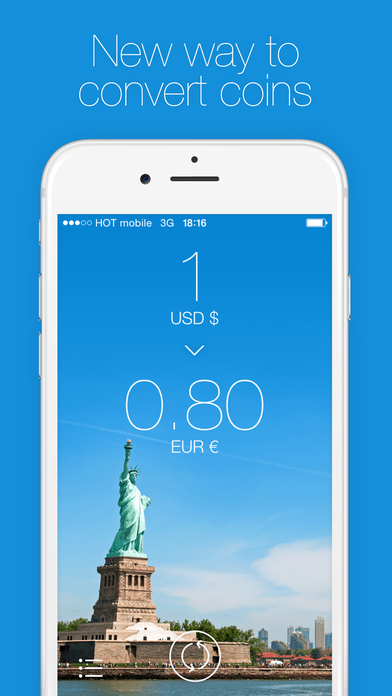 Normally $0.99.
Change is a beautifully, well designed and simple app that helps you convert currencies easily. All you need to do is choose your currency and slide right or left to compare other currencies.

Change is perfect for: travelers, online shoppers and non-professionals Forex traders who are looking for easy way to understand how much money they to convert.

Change key features:

* Simple to use: Just choose your currencies from the coins list and you ready to go. Now just scroll right or left for an quick exchange, Notice, you can scroll the top and the bottom coins.

* Well deigned: Change built by web designers, not by brokers. we care about every design issues so we create great user experiment with photos and text.

* Quick response: No need to wait until data is updated.

In first use, the app shows 8 different coins, but you can add and exchange over 85 coins.
---
Game of Dragons HD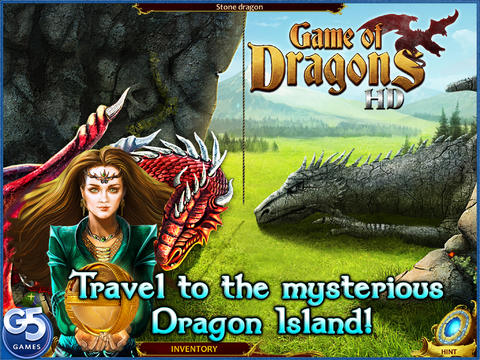 Normally $6.99.
Help a charming princess save her father's kingdom!
Glory Lind has never known her father. So when one day a taxi driver tells her that her father Edward is an emperor who has been waiting to meet her for many years, she feels scared yet happily excited. Teleported to the Empire of Newterra, a parallel world of magic and dragons, Glory must first pass the royal family test to prove she is a real princess.
Before long, she finds out that being a princess has its dangers, however. It seems her evil cousin Simon is trying to get rid of her and become the only heir to the throne of Newterra. Travel to the mysterious Dragon Island with Glory and meet the old hermit Carl, who will share his secrets and magic to help defeat Simon and rescue the emperor!

● 52 exciting levels to reach
● Nine cleverly crafted mini-games
● Six enigmatic characters to meet
● Two difficulty modes to choose from
● Concept art, wallpapers and a walkthrough
● Game Center Support
● New iPad Retina Display Support
---
HTML Mailer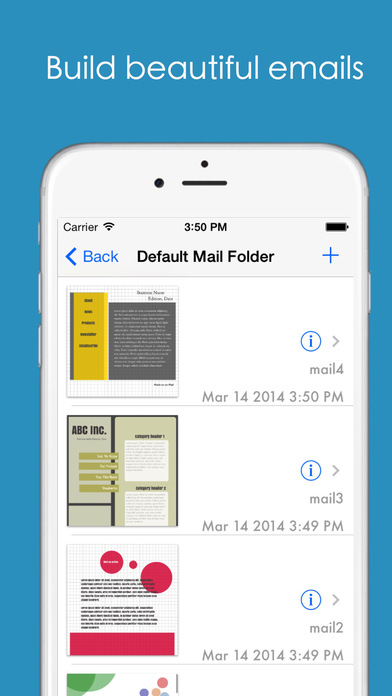 Normally $4.99.
Powerful newsletter and marketing email designer. Create professional HTML emails without needing to write any code.

====================
About HTML format emails
====================

Before sending emails in HTML format, it is important to understand not all mail clients have full HTML support. Most modern mail clients on iOS and Mac have excellent support. However, on clients with no or partial support, designs may lose original layout and inline images may show as attached. To learn more, please visit support website.

Create and send emails with stylish fonts, web hyper links and photos
– hyper link text boxes and photos in your mail to websites
– make a bigger impact by adding shapes and photos to your emails
– select from 17 beautiful fonts and over 200 font sizes
– choose from over 100 gorgeous colors and shades

Zero coding, easy to use drag and drop designer
– instantly generates rich email designs into HTML to provide formatting and semantic markup capabilities in emails that are not available with plain text
– make a bigger impact by adding images and web hyper links into your emails
– feature packed editing tools including support for undo, redo, text alignment, grids, multiple layers and free form arrangement

Build and save mailing lists
– build to, cc and bcc mailing lists by selecting directly from the Address Book or by importing comma delimited email lists

Save, update and reuse
– save your customized email designs or make copies of your work so you can increase your productivity by creating once, update and reuse!

Professional email templates
– start from a blank canvas or choose from any one of the professionally designed templates
---
Oilist
Normally $2.99.
Give Oilist an image and it will automatically generate a genuine and unique work of art based on it. Painted for you in real time! Participate or spectate, it's up to you, Oilist will delight!

Oilist comes with 18 infinitely customizable styles; from impressionist to abstract.

Oilist is not a photo filter. Unlike most filter apps, Oilist will never generate the same results twice, and is capable of creating from impressionistic to abstract artwork based on the user's photos. Instead of applying a fixed formula to an image as photo filters typically do, Oilist analyzes the supplied image using computer vision technology, then paints simulated paint particles that are applied using various brush strokes and techniques.

At anytime during the painting process, 4k resolution images may be captured as often as desired.

When Oilist is painting, styles may be infinitely customized by selecting from 12 different painting moods, choosing from 15 different brushes, setting brush options such as the size and spacing, and by injecting imperfections with the exciting Chaos tool. The gravity of the paint can be controlled by tilting the device and the brush angles may be controlled by yawing (rotating) the device. To rapidly change settings, it is possible to pause the painting by tapping in the paint area, make any desired changes, the tap in the painting area again to unpause the painting.

New and interesting results may be obtained by alternating settings with new settings painted on top of the previous settings. For instance, first paint a layer using the Warm mood followed by a layer using the Cool mood. The use of large brushes tend to create more abstract artwork and smaller brushes work best for high definition detail.

Oilist will automatically provide smaller brush strokes and greater photo-realism to detected faces. This can optionally be disabled by opening the Settings app, tapping on Oilist and disabling face detection.
---
Onirim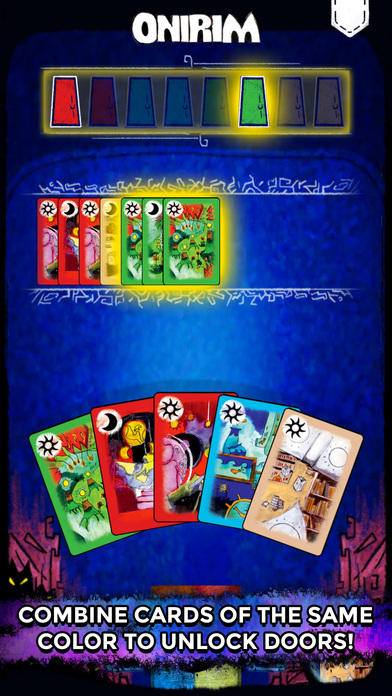 Normally $0.99.
A Golden Geek Best Solo Board Game Nominee, Onirim is a card game where you play as a Dreamwalker, lost in a mysterious labyrinth, and you must discover the oneiric doors before your dreamtime runs out – or you will remain trapped forever!

Wander through the chambers of dreams, hoping that chance will reveal the doors, or linger in each type of room. In either case, you will have to deal with the slithering Nightmares which haunt the hallways of the labyrinth.

Onirim is a solitaire card game. You must work against the game to gather the eight oneiric doors before the deck runs out. You can obtain door cards either by playing cards of the same color three turns in a row or by discarding one of your powerful key cards when a door appears from the deck. In both cases, you will have to decide the best use of each card in your hand and carefully play around the Nightmares. Those cards are hidden in the deck and will trigger painful dilemmas when drawn.

In addition to the exciting solo mode, players will enjoy the intuitive user interface, automated deck management, and stats to track their progress and successes against the game!

Onirim includes :
• Shadi Torbey's base Onirim game in solitaire mode
• Original artwork from the base game by Philippe Guerin and Elise Plessis, enhanced by animations
• Solo play
• Detailed, interactive, turn-by-turn, in-game tutorial.
• Offline stats record so you can track your progress
• No in-app purchases or ads
• Languages available: English, French, German, Italian, Spanish
---
Zen Sketch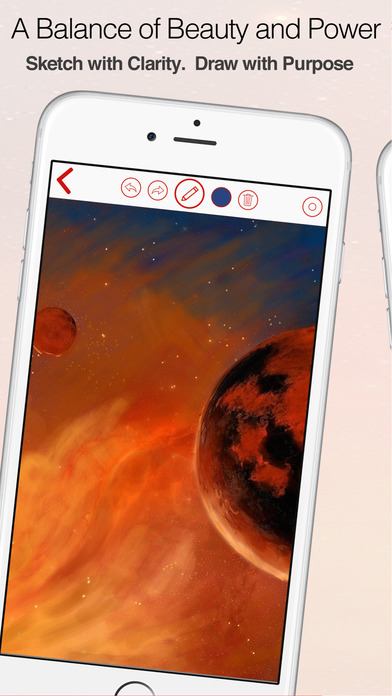 Normally $1.99.
Zen Sketch is a cross between a note-taking and a painting app. We wanted to give people an app with a balance between power and simplicity: A place that could stay out of the way and let them think, but also contained an environment with the ability to add serious detail to their work. And so Zen Sketch was born. The app goes beyond regular ink handwriting apps by using an industry standard drawing/painting engine, but still organizes your work in a logical fashion like any good note-taking app.

Use Zen Sketch to create powerful notes or paintings. All your work can easily be exported out of the app as images or PDFs, and shared in just about every way imaginable. The app has no learning curve, and lets you work in a streamlined and clean interface designed with the latest technology in mind.