We were so busy with Google I/O and huge iPhone 8 exclusives that we didn't get a chance to do our daily post on paid iPhone and iPad apps that went on sale for free. Don't worry, we won't make the same mistake twice. We've got 10 premium apps for you to check out on Thursday, and they're all on sale right now for a limited time. Grab them while they're still free.
These are paid iPhone and iPad apps that have been made available for free for a limited time by their developers. There is no way to tell how long they will be free. These sales could end an hour from now or a week from now — obviously, the only thing we can guarantee is that they were free at the time this post was written. If you click on a link and see a price listed next to an app instead of the word "get," it is no longer free. The sale has ended. If you download the app, you will be charged.
Web Browser Recorder
Normally $1.99.
Disclaimer: This is not a screen recorder. This app lets you record your touches and experiences while you are browsing the web within this app only.

Most simple and easy to use app that lets you make videos of your web browser from within the app including your voice. This is ideal for someone who is teaching or explaining something while browsing the web.

NOTE: You have to launch this app and record your web experience within this app only.

There are no Ads or in-app purchase of any kind within this app.

What are you waiting for?

Download now!
Data Manager Pro
Normally $1.99.
Data Manager Pro will manage both Cellular (4G/LTE/3G/Edge/GPRS) and Wi-Fi data usage in real time from your device. This app will let you be in control of your data usage to avoid the costly overage charges your provider may charge providing alerts when data usage reaches user thresholds. This app monitors data usage from the device itself and is not reliant on setting up or logging into your provider's server or web site. Data Manager Pro also includes the ability to test your cellular or WiFi connection rate and response for you device. This simple, easy-to-use app provides consistent, accurate testing from any location.

Data Usage Features include:
– Monitor mobile Cellular data for all technologies (4G LTE 3G Edge GPRS etc.) int real time.
– View the amount of internet data you use over your WiFi connection.
– Simple and clear user interface with custom progress bar that graphically shows your data usage and predicted usage.
– Works with ANY cellular provider in any country including AT&T, Verizon, Sprint, T-Mobile, Rodgers, Virgin Mobile, Orange, O2, etc. by reading data usage from the device.
– Billing periods and quota limits can be configured on a monthly, weekly or custom time basis to match your providers billing schedule.
– Works on any iOS device (iPhone/iPad/iPod Touch) running iOS 7.x or later.
– Works in the background using battery efficient background monitoring in iOS 7 to monitor usage and notify users when data usage reaches configured limits.
– App Badge Monitoring shows the % as a app badge without even opening the app.

Pro Data Features:
– Custom counters can be setup allow you to monitor usage during a certain period to help identify data hogging apps. Counters can be easily enabled or disabled and can even be configured to end at a predetermined time.
– History graph shows previous data usage for each day.
– Email your usage information at any time.

Speed Check Features:
– Simple, one button tap performs (or cancels) the internet speed tests.
– Simple, easy-to-read tracking and reporting.
– Testing features download rate, upload rate and latency (response) time.
– Includes the number of hops/gateways between the mobile client and the server (Trace Route).
– Works on either Cellular data from any carrier or when connected via WiFi.
– Conveniently share results with others via email.
– Testing servers located around the world for accurate results.
– Unlimited on-the-go testing to determine mobile speed.

Data Manager Pro is a must have app for anybody on a restrictive data plan and to verify your network speed! Don't pay those expensive overage charges again.
Eggggg
Normally $2.99.
Eggggg is a ridiculous two-touch platform game about vomit. It's an action packed and crazy experience, and tailored for mobile devices. Gilbert has an extreme allergy to eggs. Eating them will literally make him vomit like a fountain. He escapes from his mean aunt Doris in order to get to a birthday party, and needs to use his vomiting superpower to survive a world of angry cyborg chickens… of course.

"The most unique platformer mobile's ever seen?"
– Pocket Gamer

"The final story level is by far one of my favorite video game levels. Period."
– TouchArcade

"This is one of the best mobile games we've played in years."
– DigitalSpy

In this game you will find
* A fun and playful game for young and old
* 21 crazy levels of vomiting action
* Smooth game controls – tailored for touch devices
* Included sticker pack for iMessage on iOS 10
* Eggg, Egggg, Eggggg and Egggggg
* Awesome and unique visual style by the Spanish illustrators Brosmind

The game is developed by the Norwegian studio Hyper Games, and is based one the movie "Gilbert's Cruel Revenge" by Maipo Film.
Phranslator
Normally $0.99.
Helps you improve your knowledge in any foreign language.

How?

Select & translate words. Save them.
Take a photo and let Phranslator detect what's in it. Then tap on words to translate and drag them on the picture where they belong. Save!

Check saved translations everyday!
NOAA Weather Alerts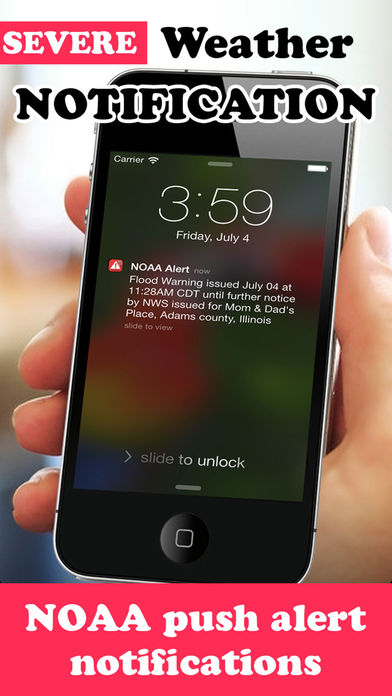 Normally $1.99.
NOAA Weather Alerts is most simple weather app that continuously checks warnings issued by NOAA and sends you audible alerts even when your device is off or in background! With a list of 120+ warning we have got you covered for every possible weather scenario.

You can create unlimited locations of your loved ones, family & friends and inform them when a weather alert is issued by NOAA for their areas.

Features
• Universal app. Download it once and use it on all Apple devices.
• Create & Add unlimited number of USA cities to monitor weather.
• NOAA weather alerts are checked continuously every 15 minutes non stop throughout the day everyday 7 days a week, 365 days a year. Weather doesn't take a break nor does our app.
• NOAA Radar and Maps to show warning and weather related activity right in your state.
• Added moving NOAA weather Radar maps that show weather progressing through timeline
• With one push of a button NOAA weather warnings for all your chosen cities are displayed
• App works in background and send you audible weather alert notifications when there is an alert issued by NOAA
• It has 120+ different type of NOAA alerts
• Check and uncheck NOAA alerts that you want to get notified of. You have complete control.
• Narrow your city & state search down with a search bar or Zip Code
• Check NOAA alerts per city basis

NOTE: This app supports USA cities only and gets latest weather alert data from NOAA. You need to be connected to internet through WIFI, 3G / 4G for this app to work in background or foreground
Droneville
Normally $3.99.
Droneville is the number one app for drone lovers and UAV enthusiasts!

** Featured on copterflieger.com **

Get instant access to a real-time flight safety indicator, no fly zones map and live news feeds collated from the best drone sites around.

All these features in one place make Droneville the only app you need, regardless of your level of love for flying machines!

FEATURES

– Flight Safety Indicator: a quick and simple, yet unbelievably useful, way to know if its safe to fly your drone or UAV. Droneville knows about potentially hazardous weather conditions and any flight restrictions. Use your current location or set up and save your favourite flying spot.

– No Fly Zones Map: fast, informative and fully native. Always fully up to date so you can always be confident you are flying safe and within the law. Droneville knows about no fly zones from all over the world.

– News Feeds: hand-curated content, including the latest news and reviews, from enthusiast blogs and tech blogs. Updated multiple times an hour, so there is always new content to browse through in your downtime.

– Apple Watch Support: An incredibly useful Apple Watch app to quickly learn if its safe to fly where you are.

– Ongoing Development: 3D touch is already supported (try it on a news feed article or on the Droneville app icon), and I've got more exciting features planned.

Droneville is built by a single developer, and I am keen to continue developing fantastic and useful features. I'd love to hear your thoughts! feedback@droneville.co

Disclaimer: I do not assume responsibility for the accuracy of the data represented in this app. The data is gathered from public APIs and multiple RSS feeds.
Handy
Normally $0.99.
Like the name, Handy is a calculator that focus on easy, simple
Unlike the others, Handy is not going to perform as many as functions you have never even heard. Cool and easy to use is more important to us.

So handy so unique.

The look.
Layout of a calculator has never been this simple but even more useful.
We care about how you use it
Remaining input buttons, are the numbers that you tap on a lot. The operator symbols haven't gone, they are hiding behind the number pad. When you are panning around the screen, you will be so excited to find out that they are now even more easy and accurate to be appended.

For Hands.
Big numbers on screen, tapping numbers is now dramatically easy no matter how big the screen is and where you are.
On iPad, you can even choose the left/right side of number pad to lay on.Productivity is dramatically increased.

This is Handy, this is us.
Pointillisted
Normally $0.99.
Be an electronic Georges Seurat!

The Pointillisted app generates pointillist artwork using images from the Photo Library, including those shared in iCloud, similar to the photo mosaic generating app Patched.

Generated images can be customized by size and type of point (rectangle, circle, triangle, and hexagon), size adjusted to color, and variance in location. Single colors can be isolated in an image. Save artwork to the Photo Library and share through standard services: copying to the pasteboard, posting to social media sites, and sending via email or SMS.

To turn pointillist artwork into a sticky note mosaic, download the sister app, Posted.
One Tap Alarm
Normally $2.99.
Go and set alarm in your default alarm app. How many steps you had to take? At least 5?

Setting an alarm doesn't have to be this long and complicated experience especially when you are already sleepy.

Enters One Tap Alarm: The fastest way to set alarm
Just one finger tap is all you need.

Just touch on the time you want to set an alarm.
Alarm will be set in just one step.

Cool, minimal and beautiful UI.

Download it now!
Turbo Wheels
Normally $0.99.
Get ready for a winners race, because the second place is the first loser!

Turbo Wheels is the most exciting mini cars racing game where you don't need brakes, they just slow you down.

Choose your favourite car, they are plenty and fully upgradeable, each with their own unique handling and style!

Features:

* 25 unique mini cars in five different categories (Sport, SS, GT, Formula & Classic)
* 4 different countries (Brazil, Japan, Canada & UAE)
* Over unique 16 tracks
* 4 different race modes (Race, Time, Coins & 1 vs 1)
* Race against the opponent car 1 vs 1 to unlock his car
* Hours and days of exciting gameplay