Apple's hotly anticipated 15-inch MacBook Air is already on sale with a discount despite the fact that it was just announced last week. This new model was just released on Tuesday, so it's available to ship immediately, and it still has the $49 discount we told you about. But while the size of this MacBook Air is new, it's otherwise the same as the 13-inch MacBook Air that Apple released last year. And that model is down to its lowest price ever thanks to a sale at B&H.
The M2 MacBook Air with Apple's powerful M2 chip is on sale right now with a $200 discount. That drops your price to $999, which is a terrific deal for one of Apple's latest and greatest laptops.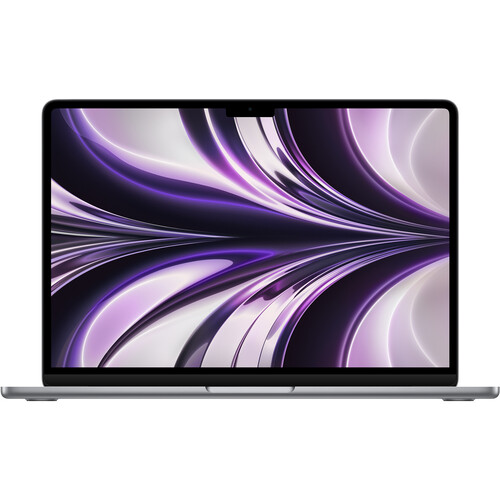 Apple 13.6-Inch MacBook Air (M2, Silver) 8GB of RAM, 256GB SSD $999 (reg. $1,199, save $200) $999 at B&H
Read our M2 MacBook Air review and you'll see how impressive Apple's latest-generation laptops are. It's not quite as powerful as Apple's latest MacBook Pro models, but the MacBook Air also costs so much less money.
Unless you need to do some very heavy-duty work that requires tons of processing power, the M2 MacBook Air will be more than fast enough to suit your needs. I've used several different MacBook Air models over the years myself, and I have never been disappointed. That's especially true with the M2 MacBook Air, which might just be my favorite laptop that Apple has ever released.
Apple's M2 MacBook Air has a gorgeous 13.6-inch 2560 x 1664 Liquid Retina Display. It also has the new design with a notch at the top for the FaceTime HD camera. This is Apple's new signature look, and we really like it. It's unique, and it lets Apple keep the bezels very narrow around the rest of the screen.
The M2 chipset makes big strides in terms of both power and efficiency. You get all-day battery life, as well as an 8-core CPU, an 8-core GPU, and a 16-core neural engine.
Considering the price tags on Apple's MacBook Pro models, the $1,299 price of the M2 MacBook Air with 8GB of RAM is more than fair. With B&H Photo's current sale, however, you can get one for just $999.
That's the lowest price ever for this model, and it's an incredible value. It's not every day that you see a current-generation Apple laptop on sale for less than $1,000.
Or, there's another deal that's worth mentioning if you just want to spend as little as possible and you don't need the latest and greatest Apple Silicon. The previous-generation M1 MacBook Air is currently $150 off at Amazon, so you can pick one up for just $849 instead of $999.