Microsoft received plenty of criticism for the aggressive data collection practices attached to Windows 10. The company kept defending its choices, saying that it needs to collect certain data so that Windows 10 can operate smoothly and safely. But the company on Tuesday announced it's ready to make some concessions, starting with a future Windows 10 update that will better protect your privacy.
The company acknowledged in a blog post that many people "have asked for more control over your data, a greater understanding of how data is collected, and the benefits this brings for a more personalized experience." That's why Microsoft is launching two experiences to help you manage your privacy.
The first one is a new web-based privacy dashboard where you'll be able to see what kind of activities and data Microsoft has access to, "including location, search, browsing, and Cortana Notebook data across multiple Microsoft services." This sounds very much like what's available from Google on a user's Account page. You'll be able to check out your activity and delete your data at this address: account.microsoft.com/privacy.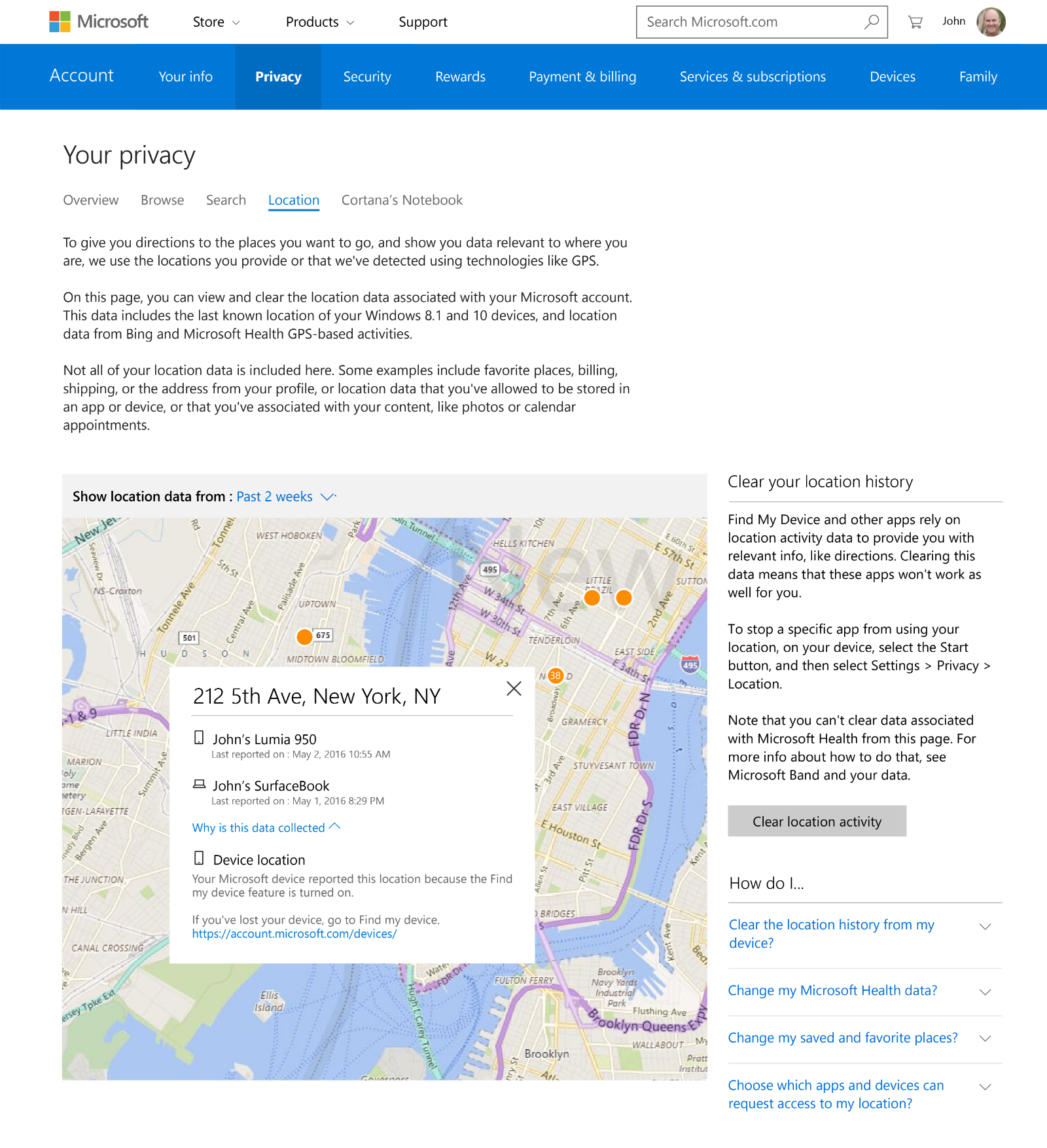 The second one is probably going to be more important to some people: a new privacy setup experience. Diagnostic data levels will be simplified in Windows 10 Creators Update, and beta users will have access to the new settings before anyone else.
The new setup experience will let you customize settings, and it'll be slightly different from the previous Express Settings features. Furthermore, the diagnostic data Microsoft will collect will now has just two levels, Basic and Full, down from the three levels in previous versions.
At the Basic level, the amount of data collected has further been reduced. "This includes data that is vital to the operation of Windows," Microsoft said. "We use this data to help keep Windows and apps secure, up-to-date and running properly when you let Microsoft know the capabilities of your device, what is installed, and whether Windows is operating correctly. This option also includes basic error reporting back to Microsoft."