The OnePlus 6 is less than two weeks away, and it's hardly a secret at this time. We know plenty of things about it, the notch and glass sandwich design were already confirmed before the launch, as were the main specs of the handset. On top of that, we know that an Avengers-themed OnePlus 6 edition will be available in India.
Just the other day we got to see the hands-on images of the OnePlus 6, and now we have a leaked photo of the retail box of the Avengers OnePlus 6 phone.
The handset isn't shown in the following image. Instead, we've got a black retail box that has the Avengers, OnePlus, and Marvel logos, as well as the OnePlus 6 product name printed on it.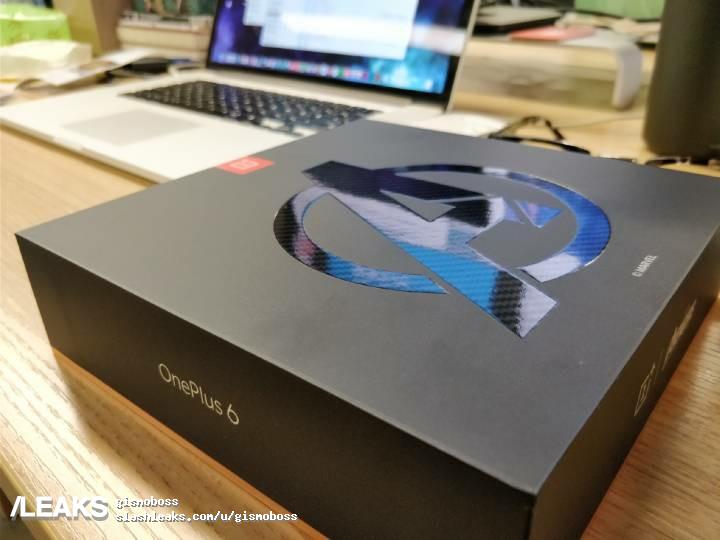 Posted on SlashLeaks, the photo was discovered on a Facebook group, but it's now long gone. That's probably a sign that the retail box is the real thing.
Unfortunately, we have no other details about the Avengers OnePlus 6 version other that it'll be exclusive to India. So that's where you have to buy it from in case you want a special edition OnePlus 6 phone.
Pricing details aren't officially available for the handset, but a leak earlier this week said the phone will be more expensive than the OnePlus 5T. It's unclear whether the Avengers edition will cost extra, on top of the regular model.
The handset will be unveiled in London on May 16th. It'll then be available to order on May 21st in India, exclusively on Amazon, according to OnePlus's own ads for the region.