The Nokia 8 Sirocco that HMD Global announced on Sunday before MWC 2018 really kicked off is the Nokia flagship you've been waiting for. It's got an ambitious all-screen design and incredible build quality. It's undoubtedly one of the highlights of this year's MWC, and one of the best Android phones you'll be able to buy in the coming months.
There's one big problem with this "ultra-compact powerhouse" that's supposed to go head to head against the Galaxy S9: It's more of a Galaxy S8 competitor.
The phone looks and feels fantastic. It's got a curved display like the ones pioneered by Samsung's flagships, and a glass sandwich design — that means a steel frame is sandwiched between two Gorilla Glass 5 glass panels. The phone is incredibly thin too at 7.5mm, which is 1mm thinner than the Galaxy S9. It really is a pleasure to hold. It's also a lot more compact than the Nokia 7 Plus and "new Nokia 6:"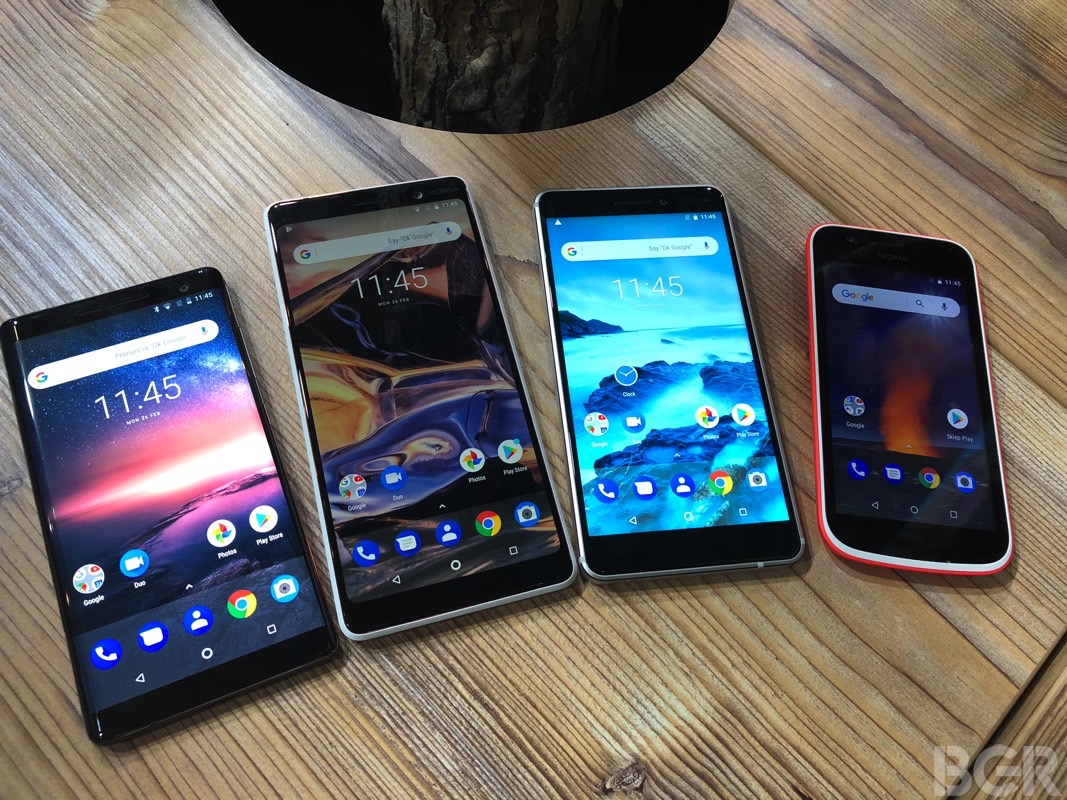 On the front, we have an all-screen 5.5-inch pOLED display with significantly reduced side bezels, and that's where the curved edges really help. The top and bottom bezels aren't quite where we'd want them to be. On the back a dual-lens Zeiss-branded camera sits, right above a fingerprint sensor. By the way, the selfie shooter also features a Zeiss lens, and one of Nokia's shooting modes is called Dual-Sight. It's basically a photo that uses all cameras. If it sounds familiar, that's because Samsung toyed with this idea in previous years.
The camera mode, meanwhile, offers you a manual control mode that lets you customize every aspect of the photo-taking experience, including ISO, shutter speed and exposure.
When it comes to performance, the phone packs 6GB of RAM and 128GB of storage. Furthermore, the 3,260 mAh built-in battery supports Qi wireless charging as well as fast charging — you'll get 50% capacity after just 30 minutes of charging. Finally, the Nokia 8 Sirocco also features IP67 dust and water resistance. Not as good as the Galaxy S9's IP68 certification, but definitely useful. IP68 means that Samsung's phone will deal a lot better with water when it comes to accidental dunks.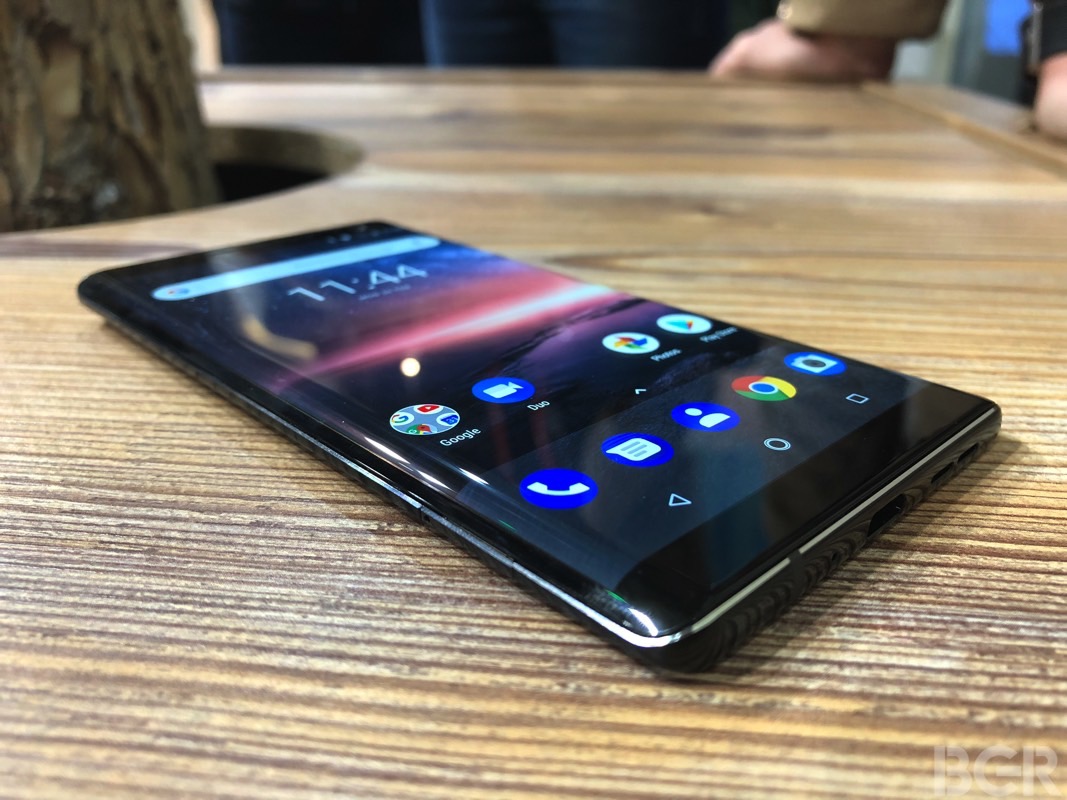 When it comes to software, this Nokia 8 version ships with Android Oreo, the Android One kind. That means it's supposed to get faster updates than any of Samsung's 2018 phones.
The Sirocco almost sounds like the perfect phone to compete against the Galaxy S9, doesn't it? Well, before you spend €749 in April when it launches, you should know this device packs a 2017 processor, the Qualcomm Snapdragon 835. That's the only chink in its armor if you care about the best possible performance. While most flagships this year will feature Qualcomm's Snapdragon 845 chip, this Nokia 8 version skips it.
LG did the same thing last year when it packed a Snapdragon 821 instead of the 835 inside the LG G6, and we all know how well that phone ended up selling. On the other hand, the Nokia brand seems to be a lot stronger, with fans around the world flocking to buy Nokia's new Android handsets.
If you don't care about performance, then you're probably already shopping for Android devices that are a lot cheaper than the Sirocco.