HMD Global's new Nokia is more and more exciting than the old Nokia that refused to make Android phones. The new company is currently selling a bunch of affordable Nexus-like devices that run a pretty vanilla version of Android, and it's preparing an assault on flagship handsets from Apple, Samsung, and everyone else. We've known for a while that two high-end handsets are in the works, including the Nokia 8 and Nokia 9, and the former was briefly confirmed.
What looked like official Nokia 8 press renders <a href="https://bgr.com/2017/07/05/nokia-8-leak-image-specs-release-date/">popped online a few days ago, with the news that HMD will launch the phone on July 31st.
If you needed more confirmation that a Nokia handset better than the Nokia 6 is indeed in the works, then you don't need to look any further. HMD mistakenly published the Nokia 8 page on its Chinese website. While it was live, the page confirmed both the name of the device and the press renders that we just saw.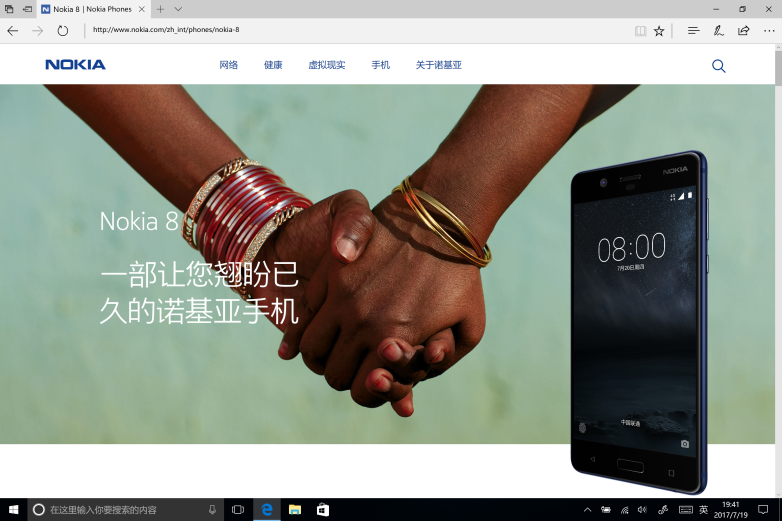 HMD promptly removed any mention of the Nokia 8 from the site, but the internet never forgets, as you can see in the screen grab above that was posted originally on Baidu.
The Nokia 8 is, therefore, expected to feature a design similar to the cheaper Nokia 6 and Nokia 5. But the phone will have a dual rear camera on the back, and hardware that will match the Galaxy S8's capabilities, including a 2K display, Qualcomm Snapdragon 835 processor, and up to 6GB of RAM.
Sadly, there's no all-screen design on this Nokia phone, which might make "killing" the iPhone 8 somewhat difficult.
On the other hand, the Nokia 8 will surely not be priced as high as the incoming iPhone 8 or the Galaxy Note 8, which should make it an attractive proposition to buyers. Actual price details for the Nokia 8 aren't available at this time.