Tesla's work on the Model 3 design may be complete, but there are still a few design tweaks we won't officially be made aware of until the company's next big reveal in July. Not too long ago, Elon Musk took to Twitter and posted the first video of a Model 3 release candidate going on a test drive.
The video itself, which can be seen below, was interesting but didn't exactly tell us anything we didn't already know. It did, however, suggest that Model 3 production remains on track and that deliveries will begin in late 2017, as initially promised.
First drive of a release candidate version of Model 3 pic.twitter.com/zcs6j1YRa4

— Elon Musk (@elonmusk) March 24, 2017
With mass production slated to begin in July, real-world Model 3 testing is about to get kicked up a notch and, in turn, we're inevitably going to start seeing more and more spyshots of the Model 3 out in the wild. Case in point: an eagle-eyed Redditor recently posted the first ever photo of a Model 3 out in the wild. Sure, we've seen videos of the Model 3 in daylight before, but those videos were taken within the safe confines of Tesla's design studio.
The photo below, much like the video released by Musk, doesn't tell us that much. Still, when a product is as highly anticipated as the Model 3, even the tiniest sliver of news is intriguing.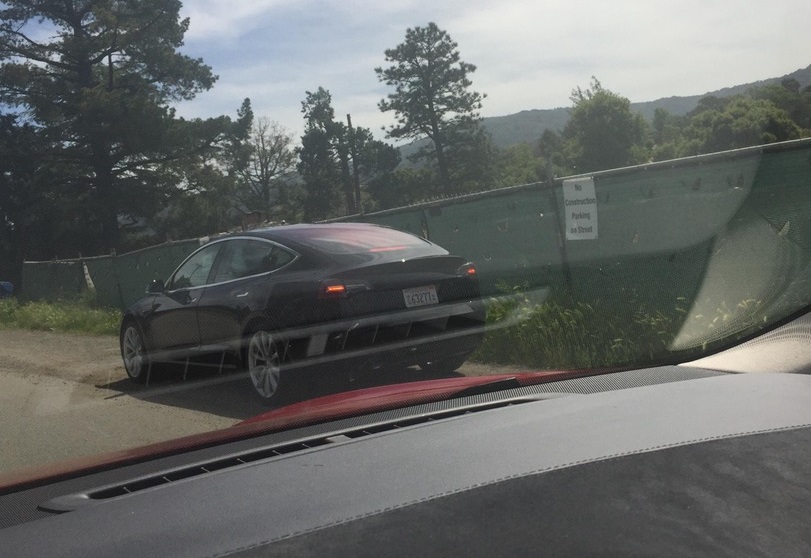 After the above photo began circulating online, Electrek managed to obtain even more photos of the same Model 3 out in the wild.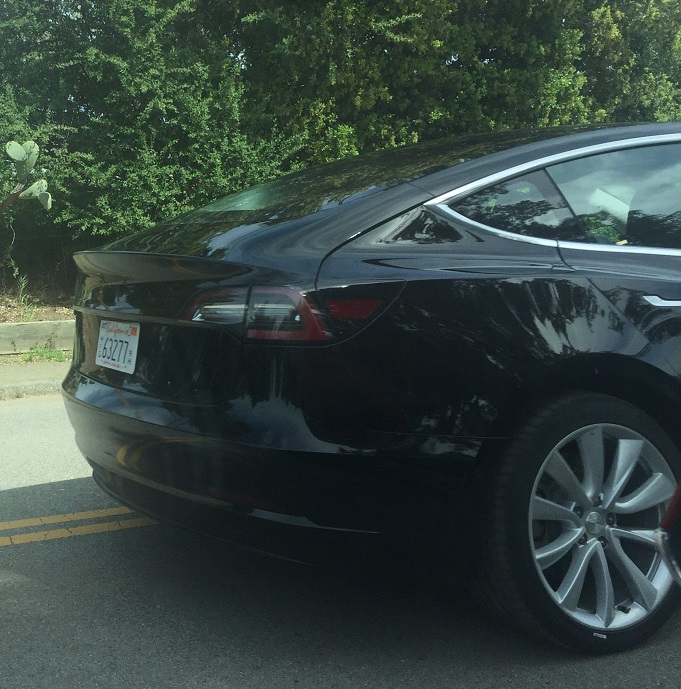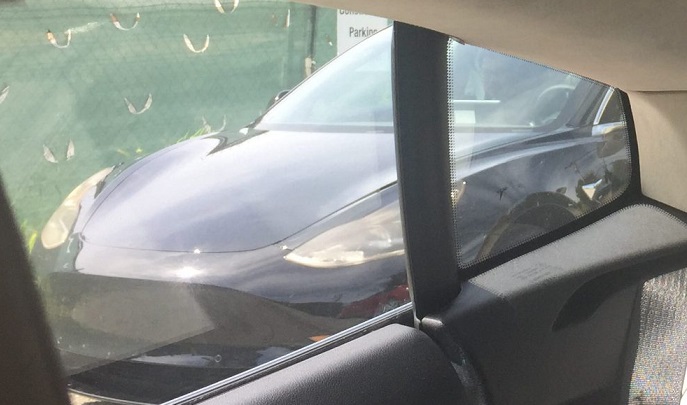 With the Model 3 design pretty much set, it's worth noting that the curious and sparse dashboard we spotted when Tesla first unveiled the Model 3 will remain in place. Not too long ago, Elon Musk dashed any hopes of a futuristic dashboard or a HUD being incorporated into the windshield.
That being the case, we expect the interior of the Model 3 to look something like this.