Lenovo hasn't gotten as much credit as it should be getting lately for innovating. The company's new Moto Z and Moto Z Force are two of the sleekest new smartphones of the year so far, but they also feature what is almost certainly the most innovative new hardware feature we've seen on a smartphone this year. Dubbed Moto Mods, the phones support modular attachments that snap on and off to expand the phones' capabilities in any number of different directions.
But smartphones were just the start for Lenovo this year. On Wednesday, the company announced the new Yoga Book, a 2-in-1 hybrid device that's unlike anything you've seen before.
MUST SEE: On the eve of Apple's iPhone 7 event, new leak reveals exciting Galaxy S8 details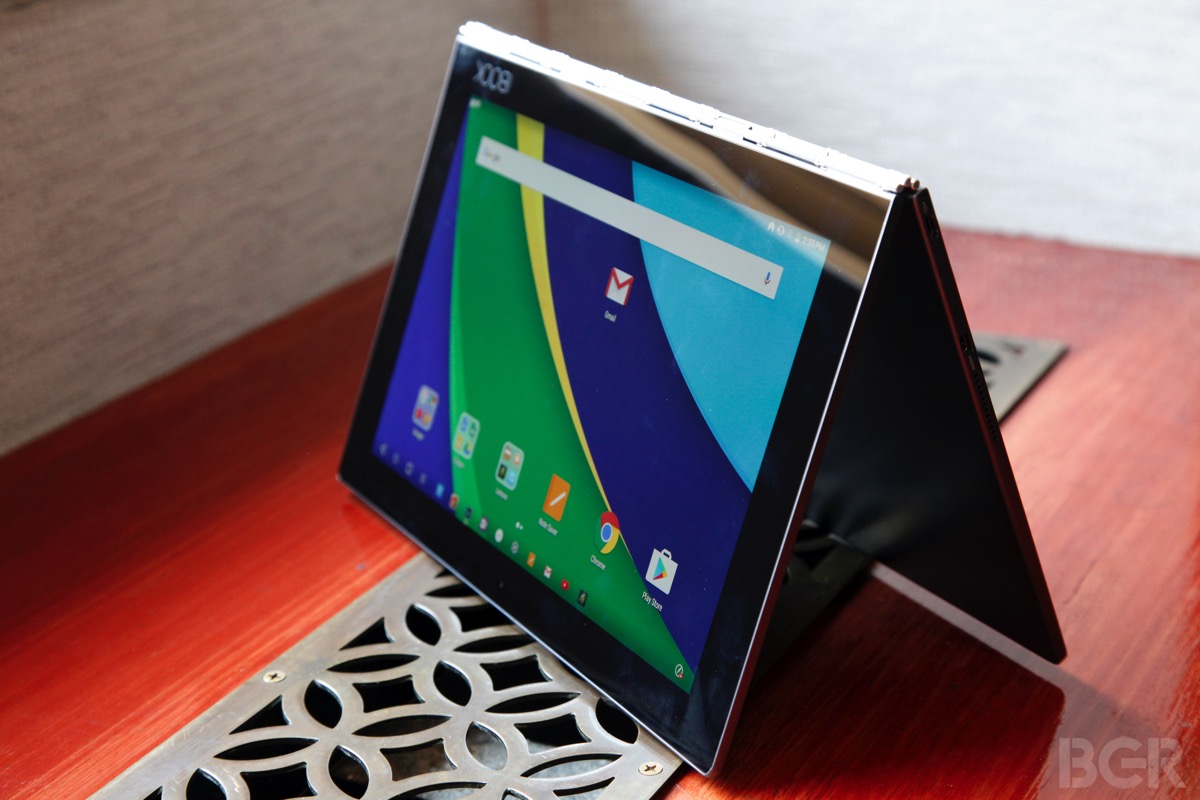 We've seen laptop-tablet hybrids a million times before, but Lenovo's new Yoga Book is a first for the mass market. Instead of marrying a touchscreen tablet with a keyboard that can be removed or flipped around when one wants to work in tablet mode, the Yoga Book joins a touchscreen tablet with… a touchscreen tablet.
No, it's not a dual-screen device like the ill-fated Microsoft Courier. Instead, you'll find a standard touchscreen tablet on top along with a Wacom-like drawing and sketching tablet on the bottom. This device is hardly just for drawing and handwriting, however — a full QWERTY "Halo Keyboard" illuminates when it needs to and provides a touch surface for typing.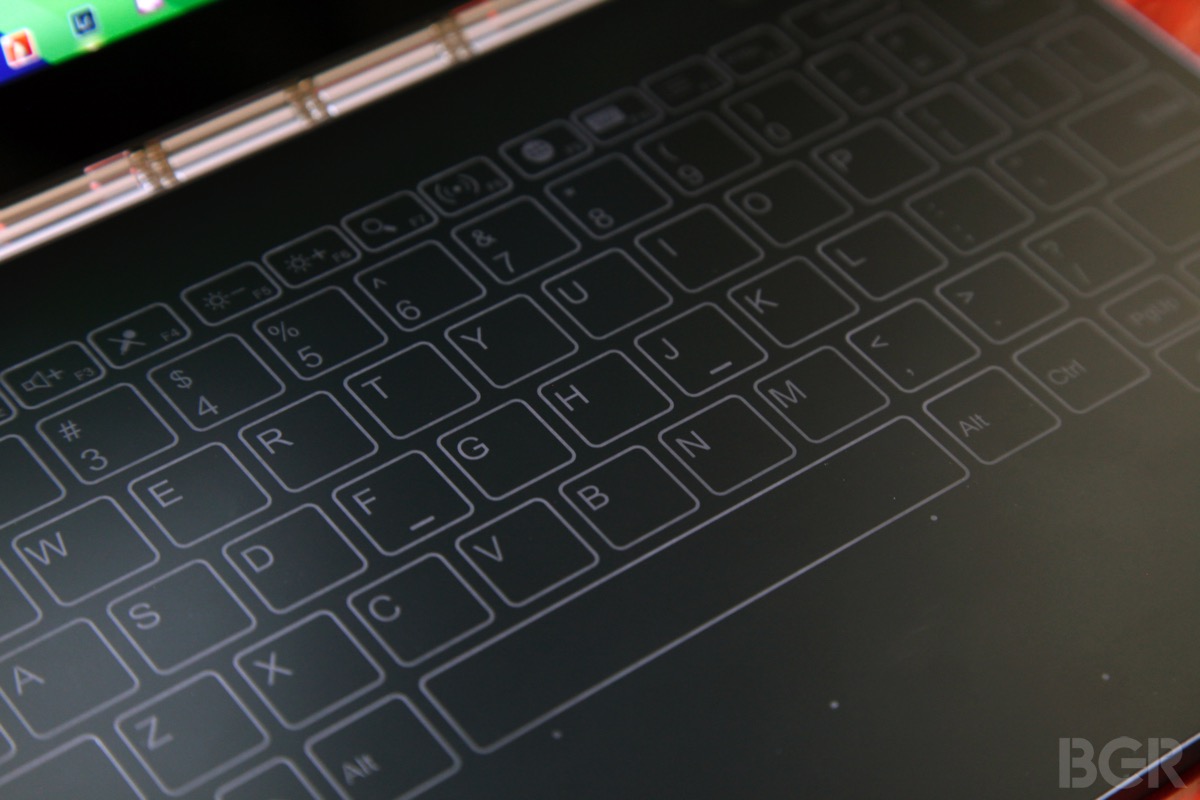 I spent some time with the Yoga Book, which comes with either Android or Windows 10. I liken typing on the device to typing on Microsoft's Surface tablet with the Touch Cover attached. I might take a bit of time to get used to, but people with a genuine need for a device with a writing or drawing tablet will find that it's certainly worth the time to adapt.
The writing surface and accompanying "Real Pen" stylus support 2,048 pressure levels, placing the Yoga Book in line with professional-grade Wacom devices. Another nifty feature allows you to remove the tip from the stylus and replace it with an actual ballpoint pen tip. You can then place a pad on top of the writing surface and take notes with pen and paper that are instantly recorded by the Yoga Book and converted into digital text as you type.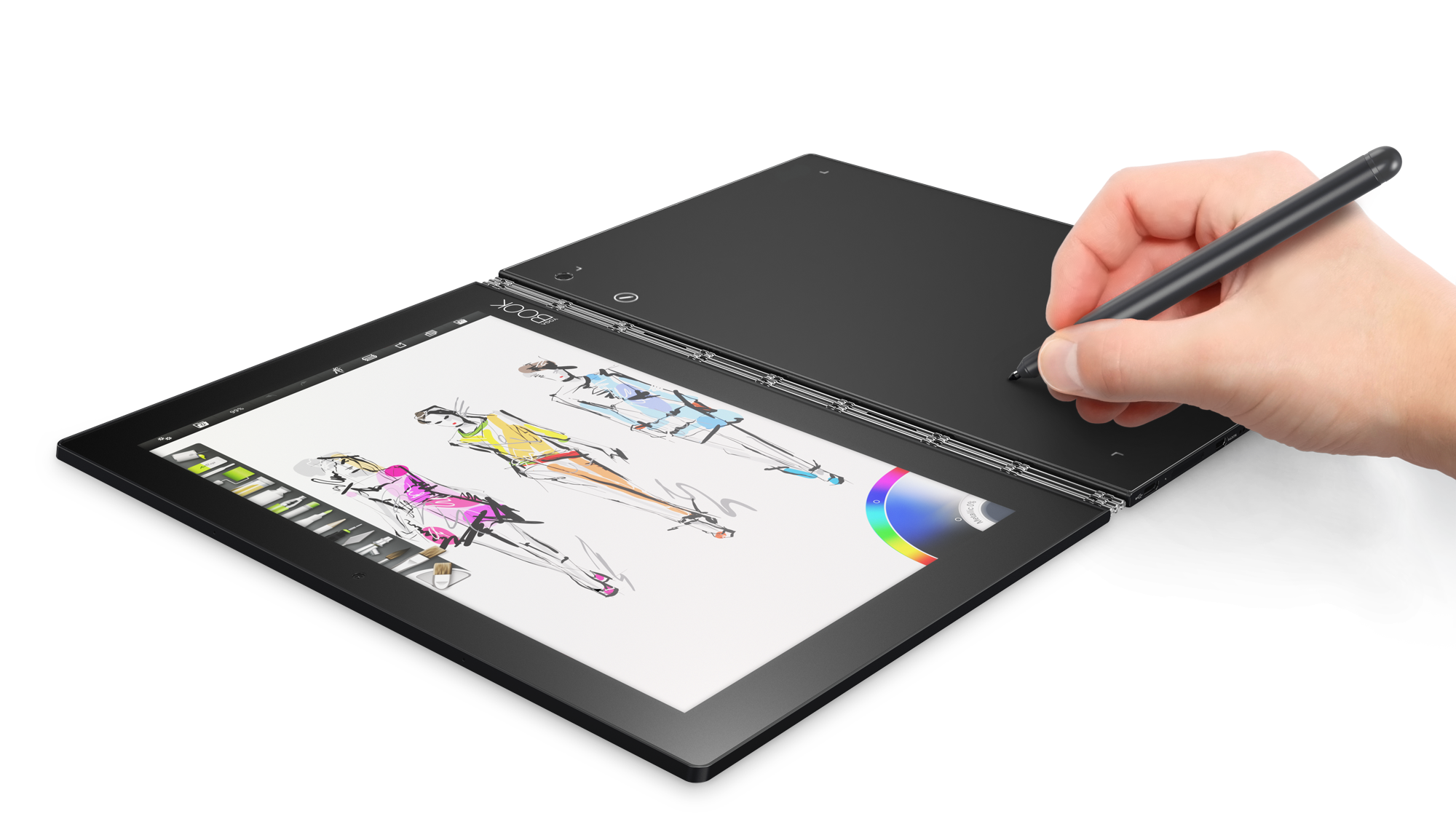 The Yoga Book starts at $499 running Android, while the Windows 10 model will cost $549. Both versions are slated for release in October, and you'll find specs for both models below (click to enlarge).