SUVs are tall, bulky, and durable, while sports cars are short, fast, and nimble, or at least that's how the automotive industry has taught us for several decades. But when your company creates an engine as ridiculously capable as the supercharged 6.2-liter Hellcat, and also happens to manufacture the rugged Jeep brand, it's only logical to combine the two and see what happens. The result is the Jeep Grand Cherokee Trackhawk, and it's the most powerful SUV around, if that's your thing.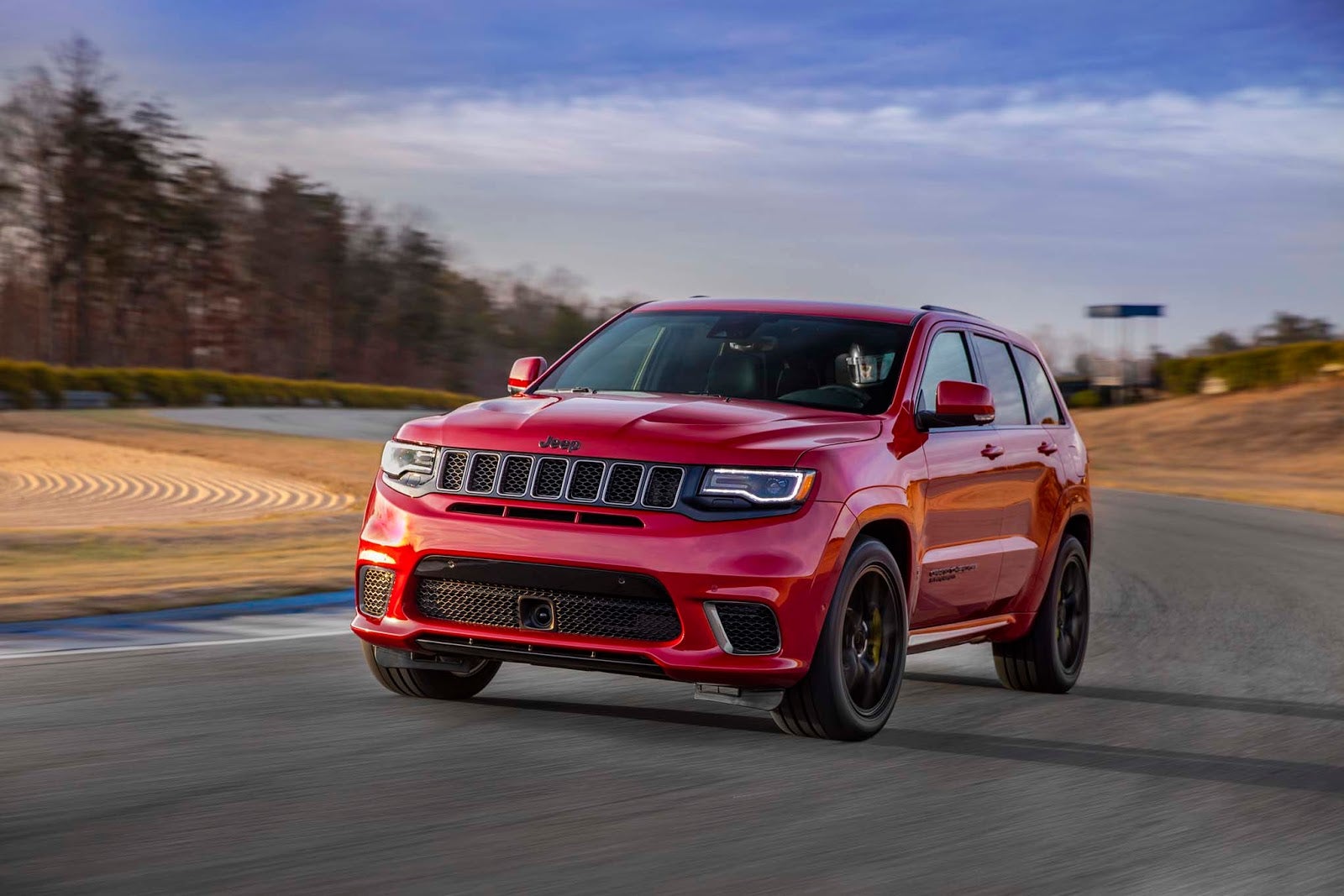 The Trackhawk doesn't look all that much different from a standard Grand Cherokee, and at first glance it might be easy to mistake it for the also-quite-powerful Grand Cherokee SRT. However, the difference would become immediately clear if the two were to face off in a test of pure speed, where the Trackhawk's 707-horsepower Hellcat engine can push it from a standstill to 60 mph in just 3.5 seconds. The speedy SUV is said to have a top speed of 180 mph and can knock out a 1/4 mile in 11.6 seconds.
The Trackhawk's power is obviously meant to make it a menace on pavement, but being a Jeep means it'll also be able to slightly less ideal road conditions. The SUV's all-wheel drive system pairs up with a variety of computer-controlled performance modes to give it the best combination of power, traction, and speed for pretty much any occasion. The modes are customized to handle normal, sport, track, snow, and towing duties, where the vehicle has an impressive tow rating of 7,200 pounds.