With just a few days to go until Apple's iPhone X is finally released, it's starting to look like we already know what the first big whinefest will be focused on. As you'll all recall, each and every new iPhone launch is accompanied by at least a few waves of complaints focused on new iPhone features. Panic washes over social media as tens of thousands of people insist that THIS will be the thing that drives them away from iPhones forever. Then, a day or two later, everyone adjusts to the changes and stops complaining.
With 2017's tenth-anniversary iPhone X, one of the big ones is unquestionably going to be Face ID. People are already flipping out. People have grown to love Apple's fingerprint-scanning Touch ID solution — which, by the way, people flipped out about when it debuted in 2013 on the iPhone 5s — and many users think they can't live without it. Mix in some lingering doubts that Face ID will actually work as described, and you've got a recipe for a whinefest. Well, before your voice raises an octave or two, let's see if we can't lay some of those doubts to rest.
No, we're not going to go and quote a bunch of fanboys and fanalysts who are currently trying to persuade people that Face ID is incredible because they somehow feel obligated to assist with Apple's marketing efforts. Truth be told, Face ID on the iPhone X will probably have a rocky start, to some extent.
Most people probably won't remember since, well, gadget fans can sometimes be like goldfish, but Touch ID had a rocky start when it first debuted. Even at its best it failed often for many users, and a minority of people could barely get it to work at all. Touch ID obviously improved over the years, and scanning a finger to unlock a phone has now become second nature for smartphone users.
Face ID will need time to grow as well. It's a first-generation product on a completely redesigned phone. But guess what: Face ID looks like it's already vastly superior to Touch ID in its first generation.
Let's take a look at two videos that have surfaced now that reviewers and YouTubers have their hands on iPhone X review units from Apple. The first comes from a video taken all the way back in September during Apple's iPhone X event. We've embedded the video below and set it to start at 1:30 — as the person giving the demo turns the iPhone X toward his face, watch how quickly the lock near the top of the display shows the unlock animation.
It's also important to note that this iPhone X likely has its "attention" and "awareness" settings enabled. User's who want faster unlocks and less security will be able to disable those settings, so they won't need to have their eyes locked on the screen in order for Face ID to unlock the phone.
Next up, we have a video published on Tuesday when Apple permitted blogs and YouTube channels to share their first impressions after a few hours with the iPhone X. The video at one point compares Face ID on the iPhone X to Touch ID on the iPhone 8 Plus, and the results are staggering. A Reddit user turned the moment in question into a GIF: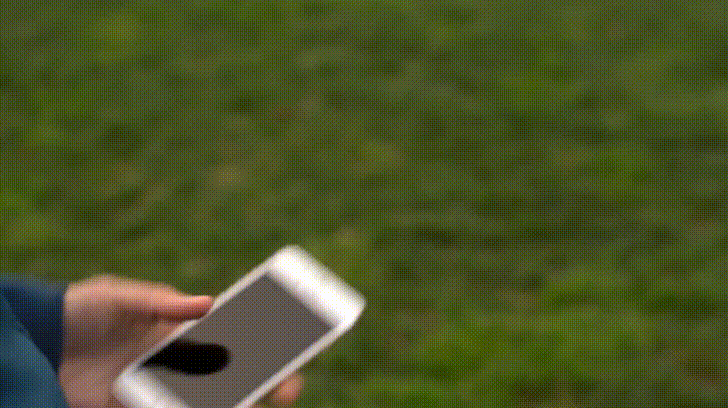 Touch ID has now been around for four years and it's insanely fast. And yet Face ID manages to unlock the iPhone X almost as quickly as Touch ID unlocks the iPhone 8 Plus… from a distance that's probably further than the phone will actually be when you're using it.
Some people will have problems with Face ID. Of that, there is no doubt. Face ID is also incredibly impractical in some circumstances. With a harsh winter fast approaching, good luck unlocking your iPhone X while you're wearing gloves and your face is wrapped in a scarf. But for the most part, people are likely going to have great experiences with Face ID once the initial shock wears off, and these videos show us how impressive it can be.