Some of the most diehard Android fans out there will tell you that the iPhone X is meh, as it doesn't bring any truly new technologies to the table. The phone has an all-screen design that's also available on several 2017 Android devices, face recognition support that Android has had for years, 10nm chips, and wireless charging that's also an "old" Android feature. Even the notch was done on Android before the iPhone X.
But Apple's display, made by Samsung, is currently the best in the business while Face ID and the TrueDepth camera are more sophisticated than anything on Android. As for the A11 Bionic chip, Apple's latest mobile chip has no rival in the business. In other words, we can expect Android to swipe some of the iPhone X's new "old" features, and the most blatant attempt to do it has now been made official. And no, it's not Samsung.
Per WinFuture, Huawei's Honor brand just unveiled the Honor V10 flagship and introduced "future innovations" that will be included in future smartphones. Among them, we have a TrueDepth-like notch that will support secure 3D facial recognition. There's nothing blatant about that. I actually expect every computer maker out there — whether we call these computers smartphones, tablets, laptops, or smart speakers — to sport Face ID-like features in the coming years.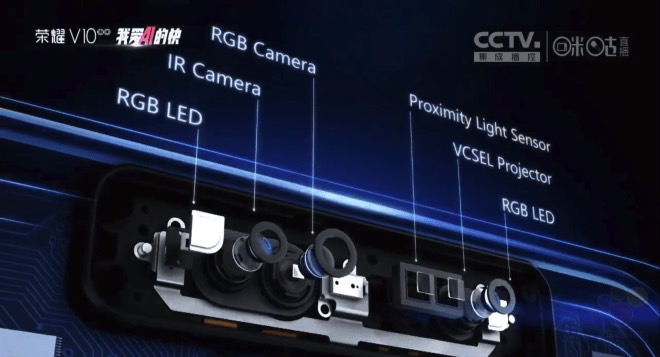 What's blatant, and downright insulting, is the fact that Huawei decided to copy Apple's Animoji feature and claim it'll be even better. Well anybody could say that after a rival's product has shipped.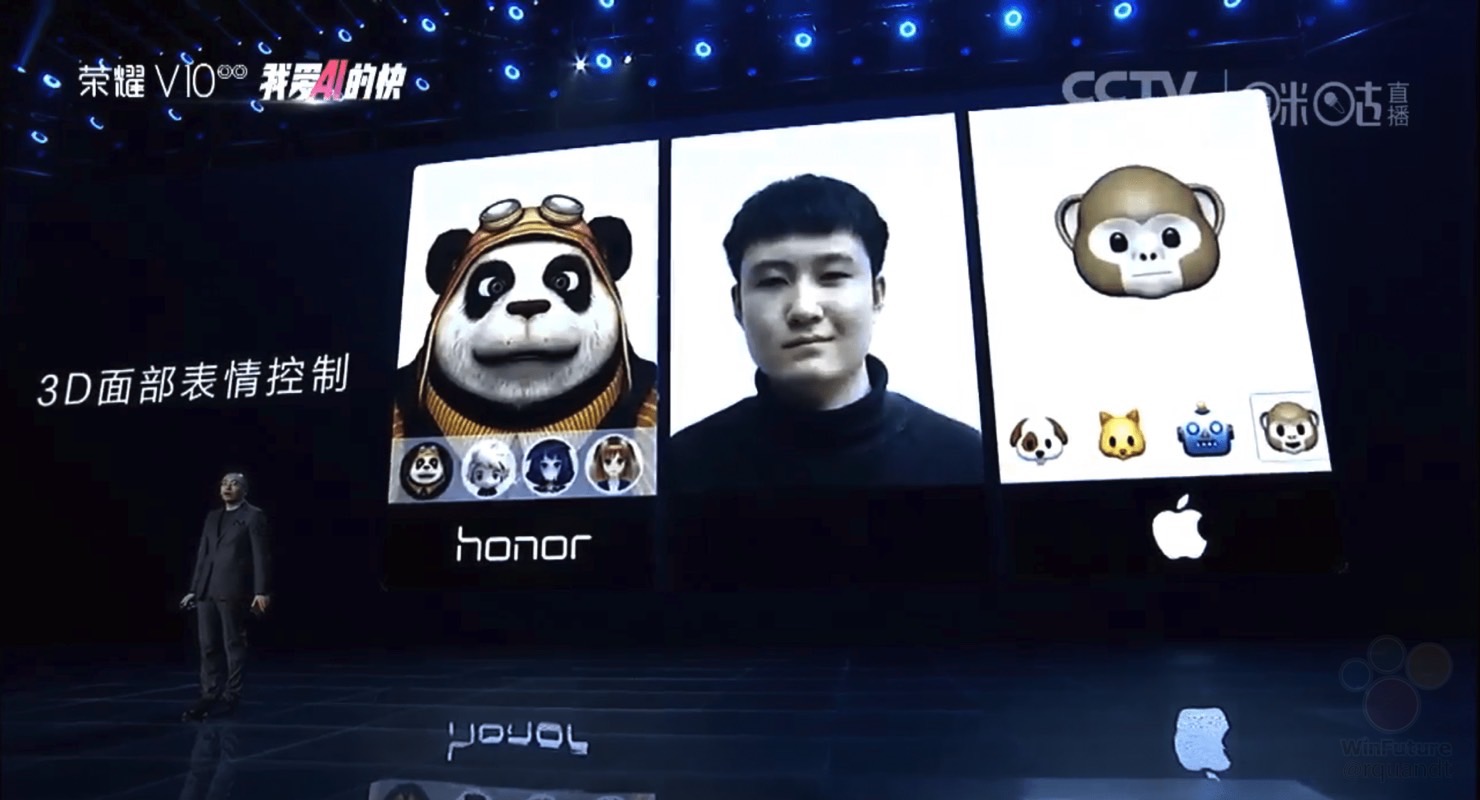 Apple's Animoji is a project meant to raise awareness of Apple's facial recognition features and inspire developers. It sure helps that Animoji went viral soon after the iPhone X hit stores, as they offer a fun new way to communicate among iMessage users. But I never really expected Apple rivals to come up with copycat products so soon. There must be other ways to show off how good your software and hardware are at mapping faces instead of just promising better Animoji than iPhone.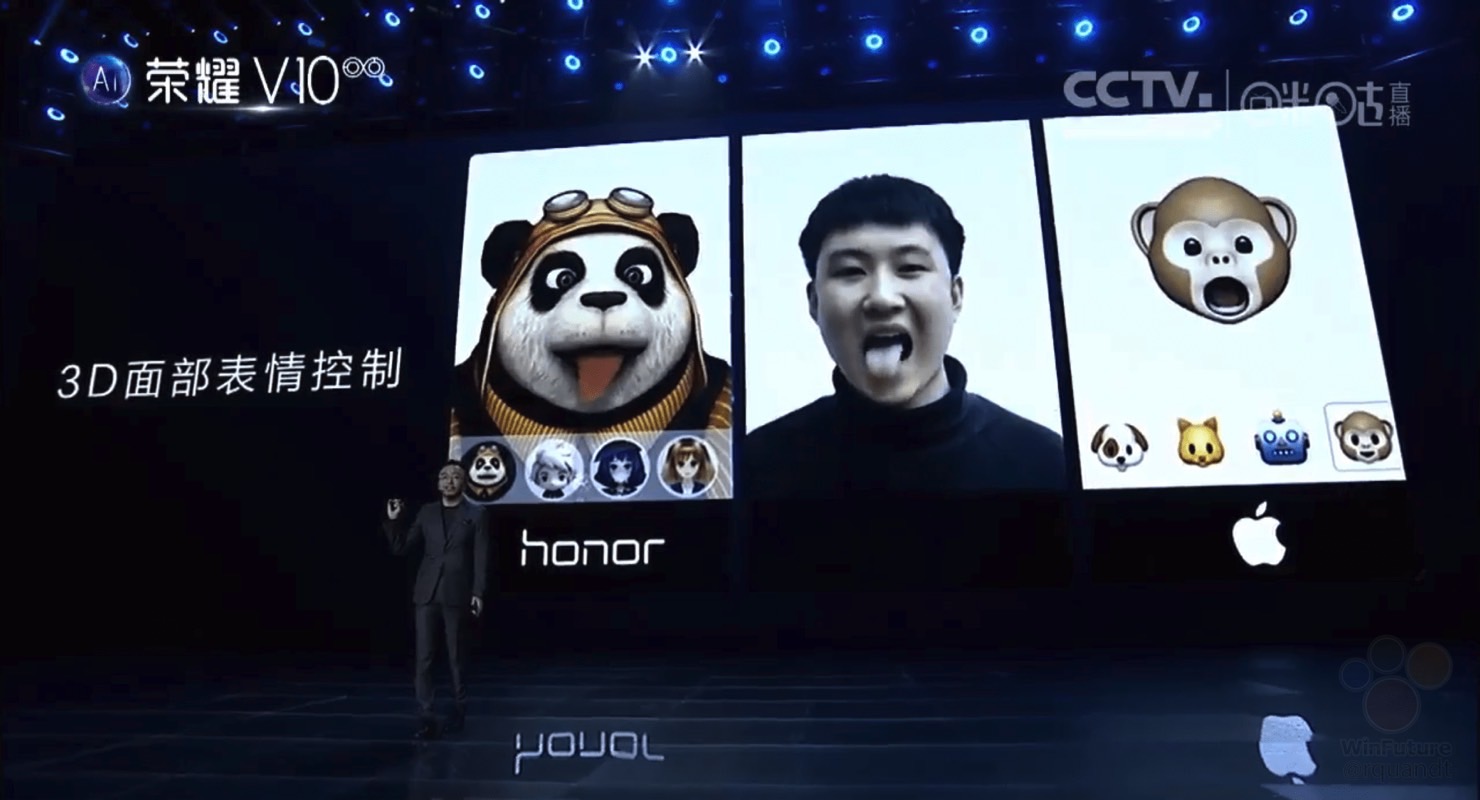 Even if Huawei's 3D face recognition technology is miles better than Apple, and even if it has been in development for way longer, it still proves to the world that Android device makers are afraid of taking risks of their own. They still need Apple to give them the "courage" to introduce features like Face ID and Animoji.
That said, at least Huawei maps the user's tongue, which is something Apple's Animoji can't do.