Apple's radically redesigned iPhone 8 is many months away, but the web is filled with rumors, speculations, and concepts. That's right, many designers out there think they know how the iPhone 8 will look like, although not all of the iPhone 8 concepts out there are always exciting. The following images, meanwhile, show a concept iPhone 8 that might be very close to what Apple will actually launch this year.
Designer Moe Slah's iPhone 8 is heavily anchored in existing rumors. His phone is just as big as the iPhone 7 Plus, but packs a bigger 5.8-inch OLED display. That's possible as there's no home button on the front side, which eliminates the lower bezel almost entirely. The top bezel is also very minimal, including only the front-facing camera and sensors.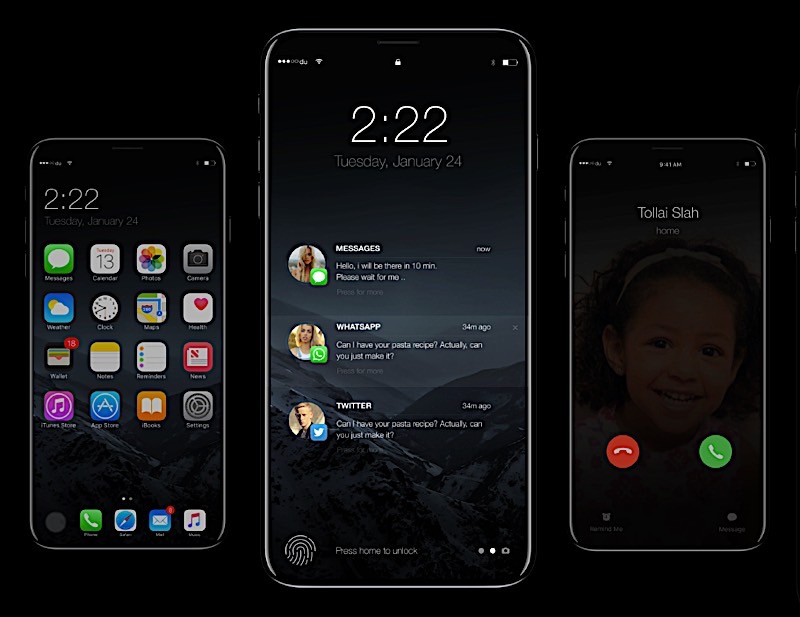 It's unclear from these renders whether the phone has a wraparound curved display or not. That's not to say the edges aren't curved, they're not just as curved as what you'd see on a Galaxy S6 or S7.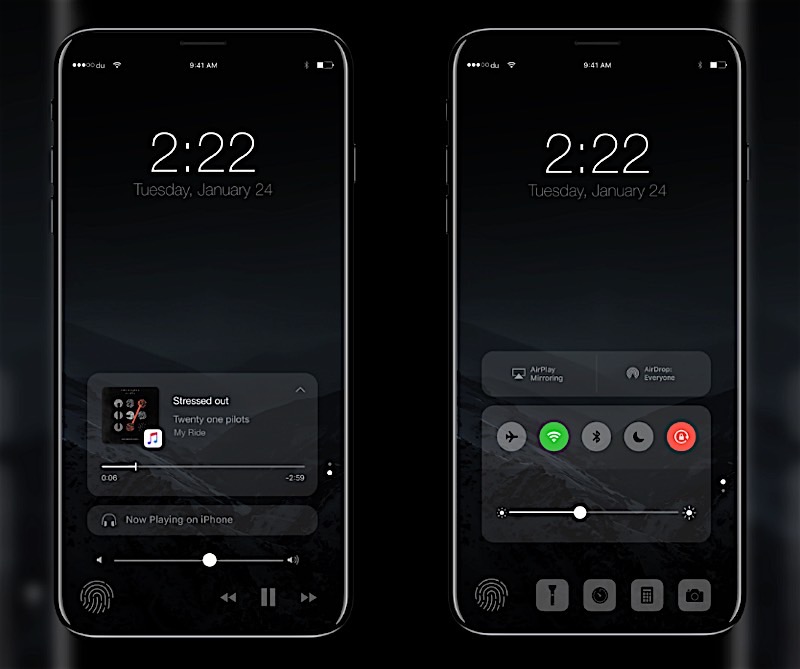 The fingerprint sensor is embedded in the display in Slah's concept, matching existing rumors. But Apple might go even further than eliminating just the home physical button. Curved screen edges might let it replace the physical volume and mute buttons with virtual solutions. Slah's iPhone 8 still has physical buttons on the sides.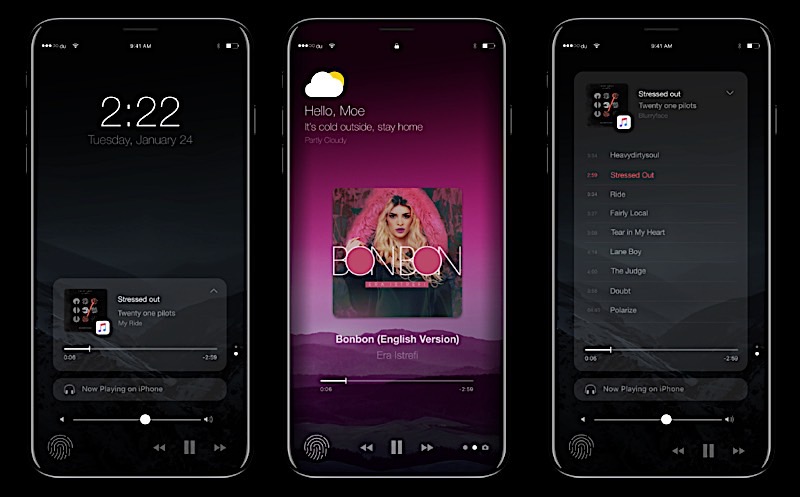 The designer envisioned other user interface changes dictated by the new design, which affects both the locked and unlocked screen, as seen in these images. There's a new the home screen look, new notifications, and a revamped Control Center. The image above shows how the Music app would look like on a bigger display. Check out Slah's iPhone 8 concept over at Behance.