We see new iPhone 7 rumors on an almost daily basis, which isn't that surprising, considering that we're closing in on this year's iPhone keynote. However, most reports paint the same overall picture for the iPhone 7. But there are a few rumors that do not follow the pattern we expect, making us question whether they can be accurate.
Such is the case with a brand new iPhone 7 leak that delivers what seems to be great news about the phone's display, though we haven't seen reports from trustworthy sources corroborate it.
DON'T MISS: Report: the iPhone 7 will be exactly what you're expecting
Posted on Weibo, the following image supposedly features the iPhone 7's displays, for both the 4.7-inch and the 5.5-inch versions. What's surprising about it is that the person who posted it claims the 4.7-inch iPhone 7 will get a 1080p display (or Full HD), while the 5.5-inch is going to 1440p (or 2K).
Furthermore, the source says one of the panels is made by JDI, which is a known Apple screen supplier.
However, what's strange about the leak is that it implies Apple will bump up the resolution of the screen, something it didn't do with the iPhone 6s last year. It's not that Apple would not have the ability to improve screen resolution for the iPhone, but that the whole thing might cause some issues with third-party apps.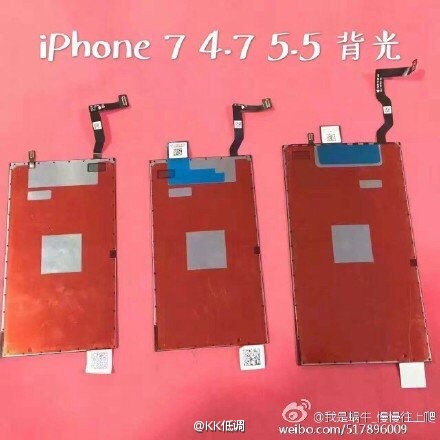 The iPhone 6s and iPhone 6 have 750p and 1080p displays for the 4.7-inch and 5.5-inch versions, respectively. The hardware should support the resolution bump, considering that similar devices from the competition support Full HD and 2K displays already.
However, most of the existing iPhone rumors have failed to detail this particular upgrade for the iPhone 7, which makes us question this story, even if it does come from a source that Phone Arena describes as having posted numerous credible Apple tips in the past.