With developers now getting their hands on the iOS 12 beta, there has been a steady stream of information regarding iOS 12 features that didn't manage to make into Apple's keynote presentation yesterday. From autofill support for one-time two-factor authentication codes to more intuitive gesture support, iOS 12 appears to be a compelling update even though it may admittedly lack a singular blow-away feature.
That notwithstanding, the good news is that the first iOS 12 beta is said to be incredibly stable, certainly a welcome change given the plethora of performance issues that plagued a number of iOS 11 betas last year. What's more, it seems that developers are discovering exciting new iOS 12 features with each passing hour. Most recently, a user on Reddit discovered that iOS 12 will finally iPhone X users to add additional faces to Face ID, along with adding a way to re-try Face ID if it fails on the first try.
As it stands now, Face ID on the iPhone only allows users to register one face for authentication purposes. In the wake of the iPhone X release last November, Apple's Craig Federighi said the following this past November.
Currently we're focusing Face ID on a single user authentication. Even TouchID's multi-finger support was really intended to enable a single iPhone owner to unlock the device with a finger and thumb on both hands, not to enable multi-user authentication.

We'll certainly keep your feedback in mind as we consider our plans to evolve Face ID in the future.
About six months later, Face ID has evolved considerably. With iOS 12, iPhone X users will finally be able to add a second face so that trustworthy family members can access the device. As evidenced by the photo below, there's now an area under the Face ID & Passcode settings where users can "Set Up an Alternate Appearance." Users on the comment thread tested it out and relayed that the feature can be used by a separate individual. One Redditor noted: "I just tested this with my girlfriend. She was able to set up her face as the alternate appearance, so now we can both use FaceID to unlock my phone."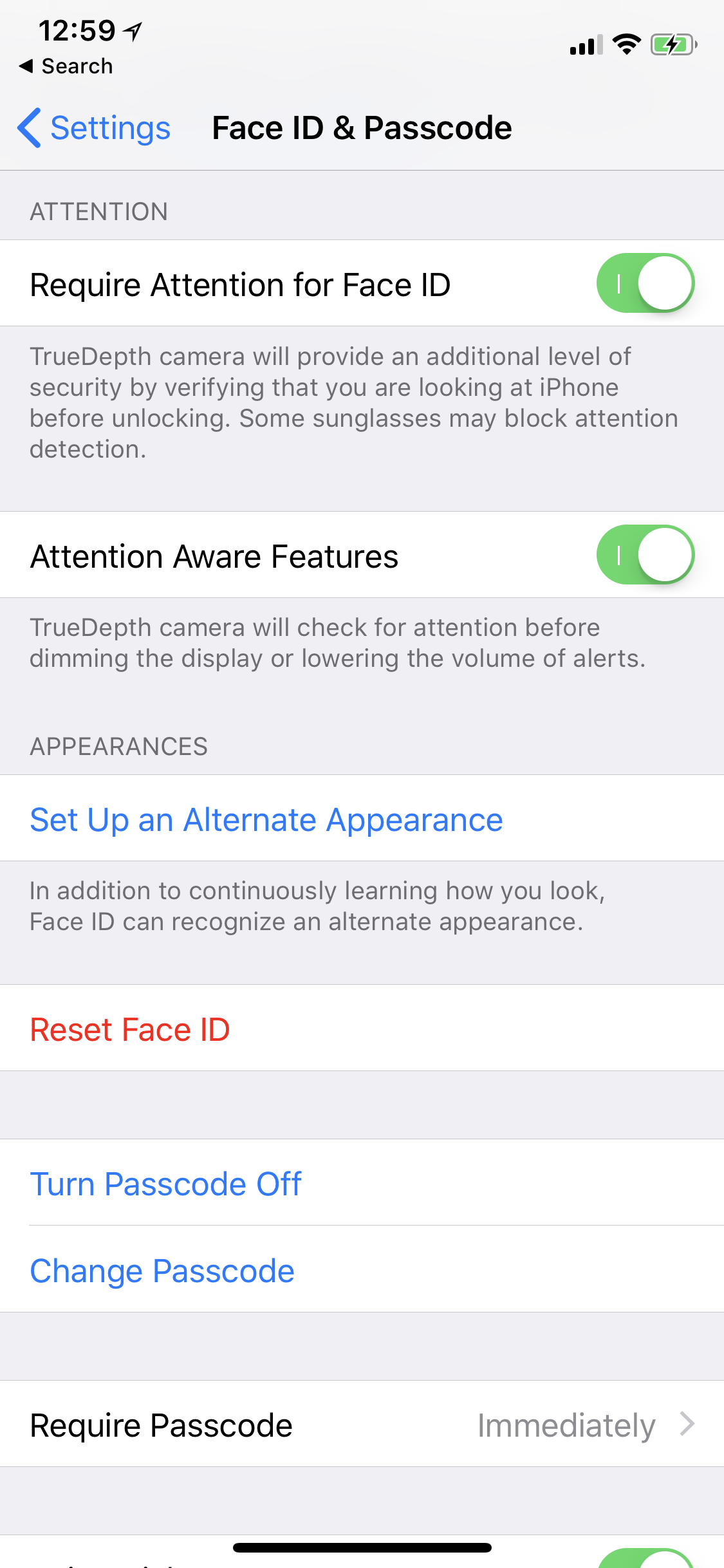 Beyond that, Apple implemented another welcome change to Face ID. With iOS 12, a failed Face ID authentication attempt will not require a user to lock their device and start over from scratch. Rather, users will simply be able to swipe up from the bottom of the display in order to give Face ID another shot. While Face ID works exceedingly well most of the time, this subtle change should make the entire authentication process that much smoother.