You've probably heard by now that Apple unveiled iOS 11 on Monday — here's how to get it right now — revealing some of its most notable new features in the process. Visually similar to iOS 10 when it comes to overall design, iOS 11 hides a variety of brand new features, including some major changes compared to the previous release. So while you won't have any problems navigating the new OS, there are various things you will have to adjust to.
We have already seen some of the best iOS 11 features demoed on video, so it's now time to take a look at what changed compared to iOS 10. Phone Arena put together a quick comparison to highlight some of the most important new features.
Home screen
You can expect new wallpapers and animations, as well as a few neat tricks. The signal strength bars are back, and there's a new design for the battery. Furthermore, the docked apps lost their names, which is enough for the dock to shrink in size by a few pixels.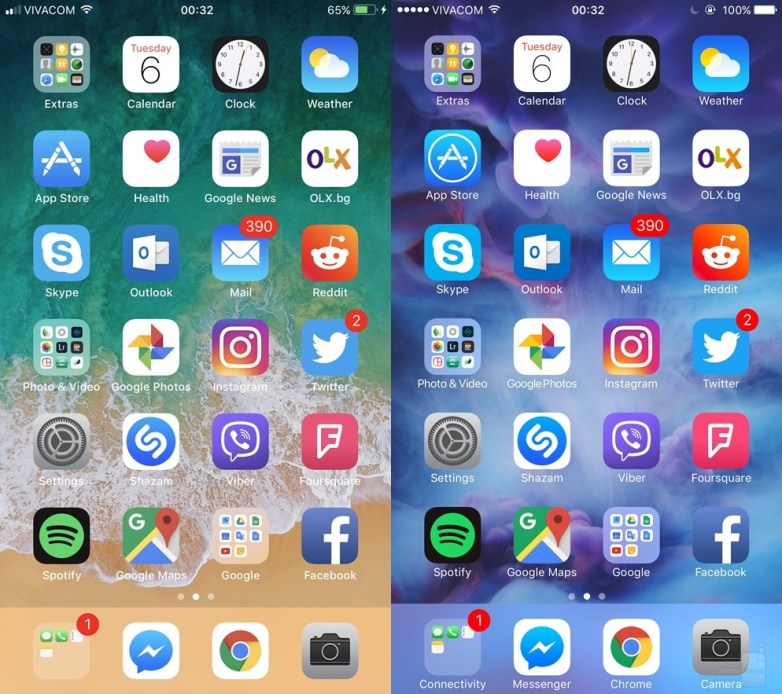 Lock screen
The lock screen is also revamped, offering users access direct access to notifications. Notifications now appear by sliding your finger upwards on the screen, rather than downwards from the top.
Control Center
The Control Center got its biggest makeover since it first debuted. Not only is it more feature-rich than ever before, it's also customizable. You can add a bunch of toggles of your own, on top of the default ones.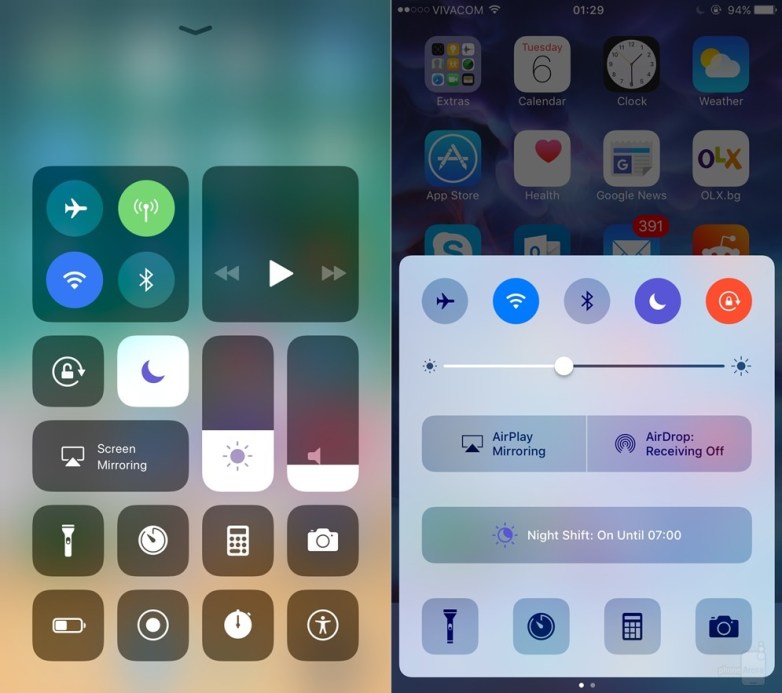 The new App Store
After the Control Center, the App Store is another major makeover that you can't help but notice. Apple has redesigned the store to offer more information about apps and make them more discoverable. Games now have their own category, and you get to buy in-app content directly from an app's page.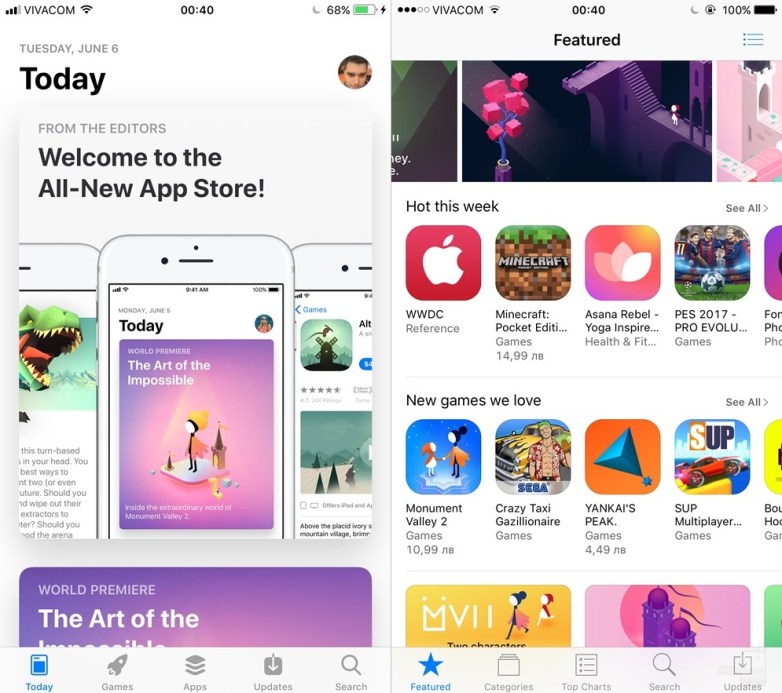 These are just a few of the major differences between iOS 11 and iOS 10. Be sure to check out Phone Arena's full comparison.