WhatsApp will start sharing data with its parent company Facebook shortly, in spite of the promises the company made when it was first acquired. Facebook will get access to your phone number and other data so that it can deliver better friend suggestions… and serve targeted ads. But you'll be able to opt out and stop WhatsApp from sharing any of your info with Facebook. In this post, we'll tell you exactly how to do it.
DON'T MISS: iPhone 7: New leak may have just solved the only mystery left
By default, you'll be opted into sharing your phone number with Facebook. Once the feature rolls out, you'll be notified that the privacy policy is changing, so that's when you'll have to act fast.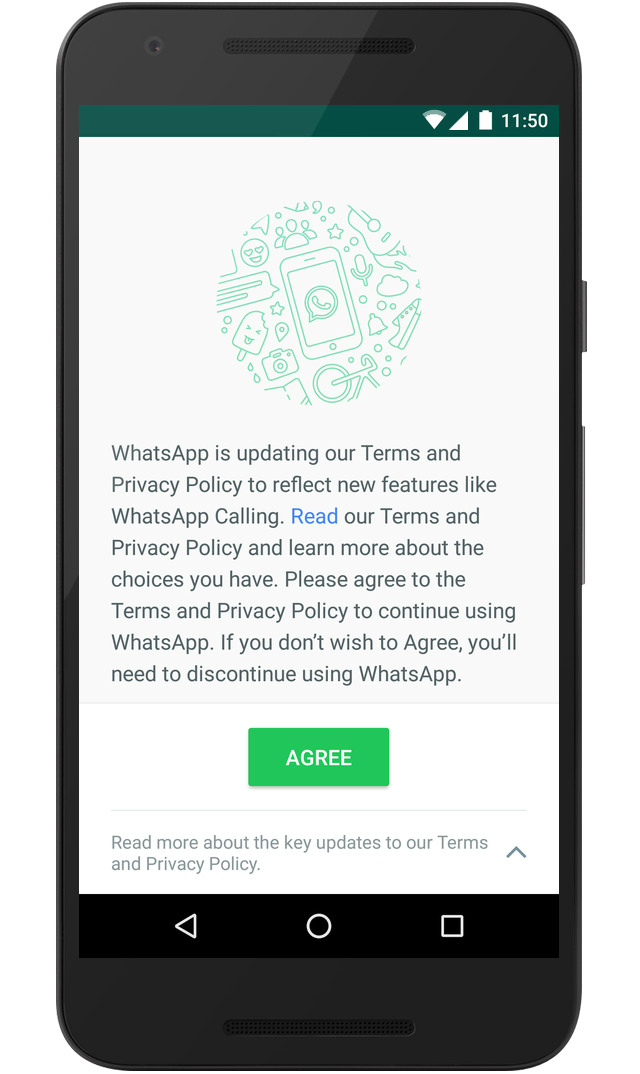 Before you tap on the Agree button in the notification that will pop up on your iPhone or Android, device, tap on Read. Then scroll to the bottom and toggle the control.
If you mistakenly tap on Agree before you've had the chance to disable the feature, you'll have 30 days to fix it, but after that you're out of luck. Go to Settings, Account, Share my account info inside the WhatsApp app, and then uncheck the box.
That should ensure that your phone number isn't shared with Facebook, and the rest of your personal data will be safe as well. However "the Facebook family of companies will still receive and use this information for other purposes such as improving infrastructure and delivery systems, understanding how our services or theirs are used, securing systems, and fighting spam, abuse, or infringement activities," whatever that means.