In the search for a perfect working environment – whether on the go or at home – I stumbled across Moft and its Smart Desk Mat, which promises a "clutter-free workspace for weighted focus and comfort."
The company sent me a review unit, and I've been using it over the past week to see how it would impact my workflow and if it could be beneficial for writing stories, reading books, or using my iPad.
Moft promises that the Smart Desk Mat "organizes and elevates your devices together for the ultimate multi-screen ecosystem." After watching this tutorial, I believed there was nothing I couldn't do with it.
Moft Smart Desk Mat requires space…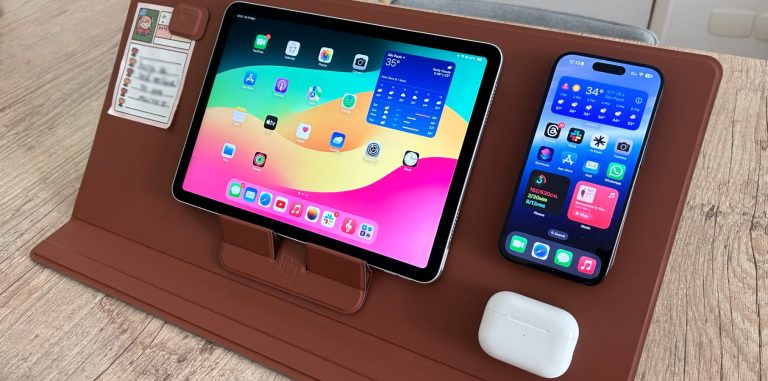 Moft Smart Desk Mat is 19.8 x 11.8 inches wide. This means I can have a Post-it, my 14-inch MacBook Pro, and my iPhone charging simultaneously. Another option would be my 11-inch iPad Air, with my iPhone, AirPods, and a Post-it. Or, maybe a book, with the book holders.
This mat is made of fiberglass material, which I initially thought was leather, and has an overall amazing build quality. It offers two customizable NFCs (which can run a shortcut, such as turning on a Focus Mode, starting a timer, or anything you might find useful while you're using the mat) and a magnetic foldable stand, which helps you position the mat from 0º to 60º.
There are three options to choose from: the smart mat paper kit (which comes with the mat, book holder, and memo holder), the digital kit (which comes with a snap phone sticker, cable organizers, MagSafe Wireless Charging Pad, and a Tablet Holder), and the full kit, which comes with all of the items listed above in one package.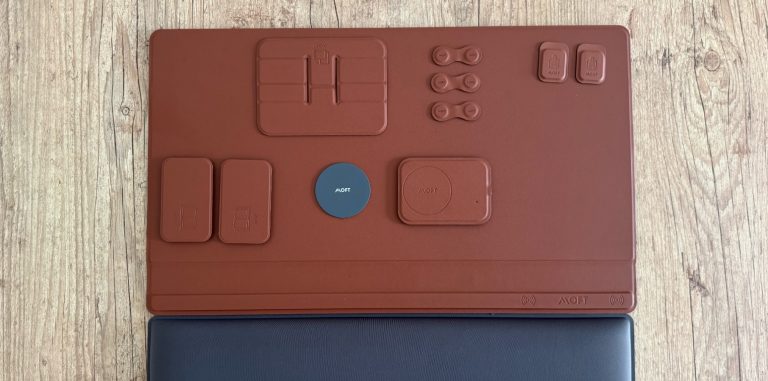 During my tests, I only tried this mat at home, and although Moft promotes it as an on-the-go device as well, I don't think it would fit in my backpack, meaning I would have to take it with me under my arms or something like that.
That said, I don't think it would be easy to take it with me to work abroad, as a nomad sitting in a cafe in Portugal or during a quick trip to Scotland.
… and creativity
I can't tell you how many times I watched the "Ultimate Guide to An Efficient Workspace" video promoted by Moft on how to use the smart desk mat.
As you'd suppose, it can simply be used as a mat. You can have a Magic Keyboard and a Magic Mouse on it (although you can't use both if you have a full Magic Keyboard), and everything will work great. The wrist pad is also very comfortable.
In addition, I find it helpful to use it below the mat so you can have it on your lap while working.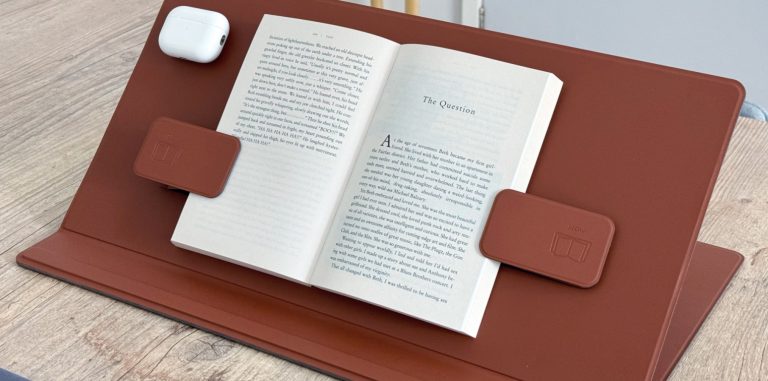 But the Smart Desk Mat can also be very complicated. At first, I was intimidated by the folding mechanic, which reminded me of the old iPad Smart Folio. After a week, I'm still struggling to find the right position for each task, but I appreciate that the magnets are firm.
That said, once I set everything up, I can work with no problem on my MacBook while having my iPhone and AirPods next to me. By the way, I really like how seamless it is to attach the iPhone to the MagSafe stand and put a USB-C cable on it to wirelessly charge my phone.
I also tried a few variations, such as using the smart desk mat for reading a book, but it doesn't work great for larger books. You have to stick with thinner books.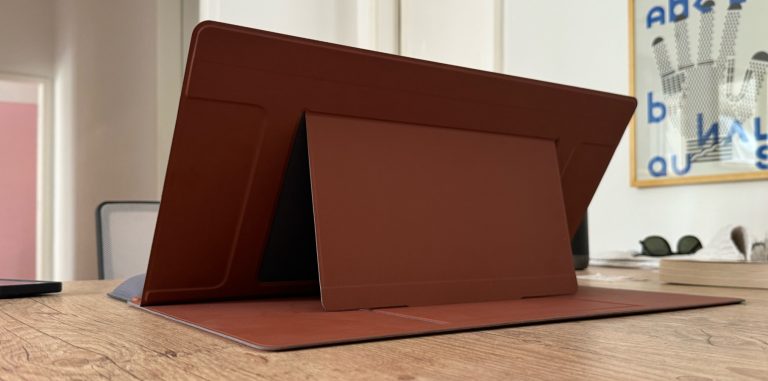 Wrap up
Prices for the Moft Smart Desk Mat range from $128 to $187. You can find it in Night Black, Sienna Brown, and Oxford Blue. This mat is great for creative minds who want some added aesthetic flair for their workday.
This mat also works great if you prefer to use your iPad as a second display, you want to try writing or painting with your tablet, or you just want a more ergonomic solution to your current workspace setup without investing in everything a desktop setup requires.