Well, Android fans, you can finally consider this mystery solved. An invitation from Google just hit our inbox for an October 4th press conference that will take place in San Francisco. While the invite obviously doesn't state that the hotly anticipated Pixel 2 and Pixel 2 XL will be unveiled at the event, it goes without saying at this point that we'll finally meet Google's new phones.
Here's the invitation in question: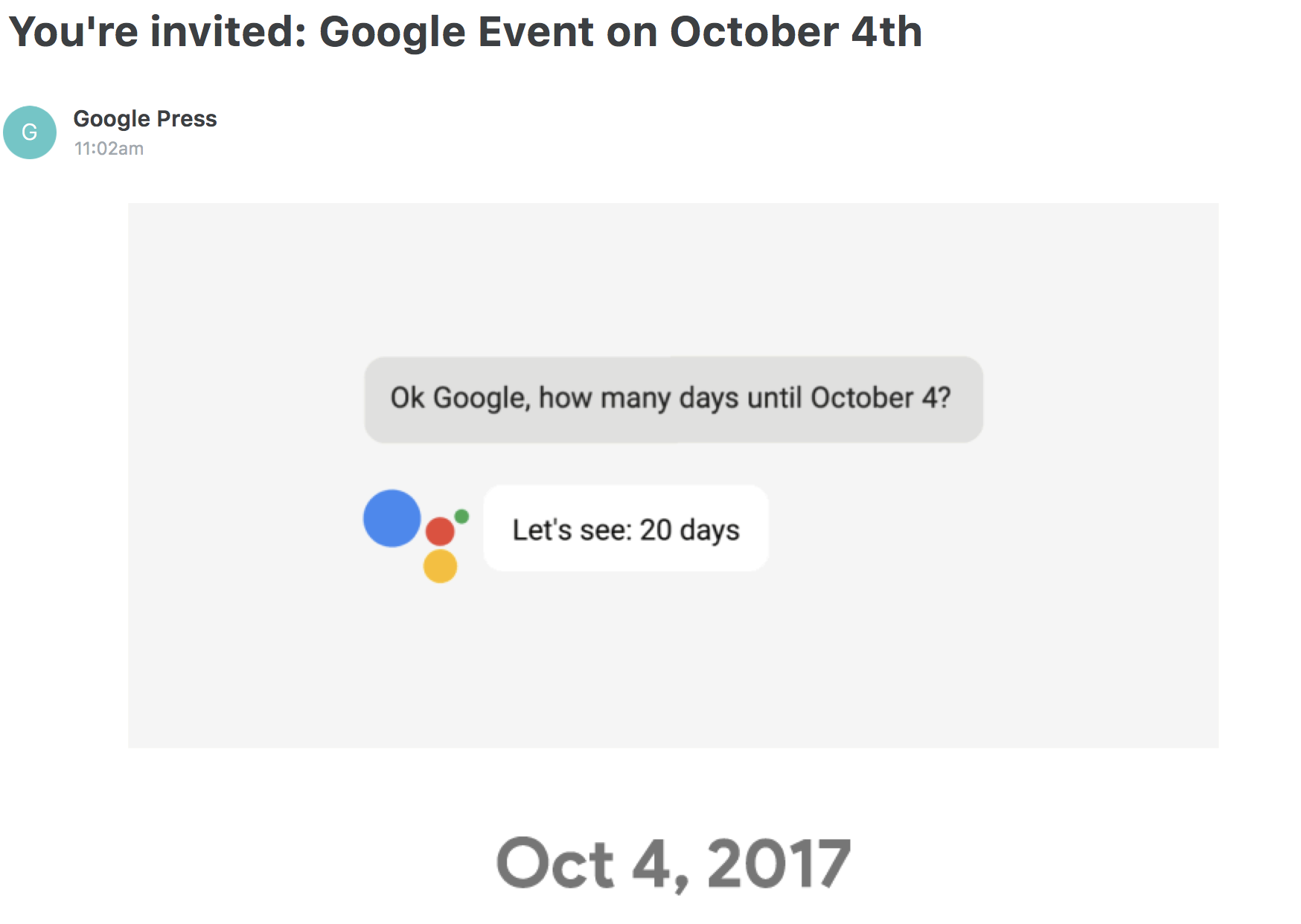 Are you excited yet, Android fans!?
With the Galaxy Note 8, iPhone 8, iPhone 8 Plus, and iPhone X all now behind us, Google's upcoming new Pixel 2 and Pixel 2 XL phones are by far the most eagerly anticipated smartphones that haven't yet been unveiled. The Pixel 2 will be the smaller of the two phones, and it's expected to look like last year's smaller Pixel phone. It'll still pack updated specs, however, and it also has some new features like a squeezable frame.
The larger of the two phones, the Pixel 2 XL, will definitely be the more exciting of the two. Designed and built along with LG instead of HTC, the new phablet will sport an all-screen design similar to the LG G6 and V30. It'll also feature similar specs, including a Qualcomm Snapdragon 835 processor. In other words, the Pixel 2 will be a great 2017 flagship that looks like it's from 2016, and the Pixel 2 XL will be a great modern flagship.
Will there be any surprises in store from Google? We'll have to wait until October 4th to find out.