The brand new Android flagships coming out of the Mobile World Congress will have plenty of built-in storage, but if 64GB doesn't cut it for you, then you're probably looking around for microSD solutions as we speak.
It just so happens that SanDisk, which came out with the world's first 400GB microSD card just a few months ago at IFA 2017, is now ready to announce a new version, which is faster than ever.
SanDisk's faster 400GB microSD arrives just in time this year's new flagships, including the Galaxy S9, Xperia XZ2 (and the Compact version), and Nokia 8 Sirocco.
SanDisk says the new Extreme UHS-I microSDXC cards can deliver read speeds of up to 160MB/s and write speeds of up to 90MB/s, which is more than 50% faster than current models. There's some Western Digital action under the hood that allowed SanDisk to increase the speeds of its high-capacity cards, and that appears to be 3D NAND technology.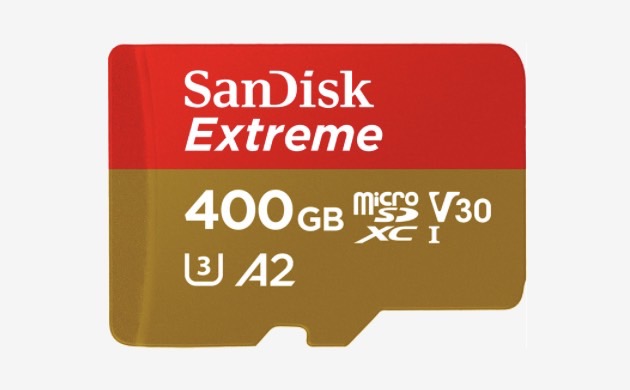 Furthermore, the card comes with A2 specification — that means minimum random read of 4000 IOPS (almost three times faster than A1), minimum random write of 2000 IOPS (four times faster than A1) and 10Mbps minimum sustained sequential write.
Given that the Galaxy S9+ does super slow-mo video now, and that the Xperia XZ2 can record 4K HDR clips, getting extra storage might be a good idea, especially if you're constantly recording video.
SanDisk did not announce any actual prices or launch details, but you should keep looking for it on Amazon, where the current model retails for $260 (at this link).
To tell them apart, look for the A2 certification on the card. Also, the new model is red and gold rather than red and silver.